Browse the JLA combi oven range
We offer two sizes of combination oven to suit your needs – standard (inteli-cook) and space-saving (inteli-compact) – each available with a range of exclusive, forward-thinking MKN-designed features built in. Whether you want to cook the same dish for large numbers or need the flexibility to serve small portions of different meal types at the same time, a combi oven puts you in complete control.
Built with unique combi oven insight from MKN
Our catering experts have worked closely with global combi leaders MKN  to create a range of bespoke JLA 'Gourmet' combi models that combine German engineering and world-class build quality with exclusive features designed to enhance any commercial catering operation.
No matter which JLA you opt for, you can benefit from crosswire insertion, innovative touch screen operation and automatic operating programmes – on top of a comprehensive self-cleaning system and a handy self-diagnostic programme to minimise costly kitchen downtime.
The magic of this particular feature lies in its simple touch-and-slide operation, with the ability to 'cook by category' or select from up to 350 pre-set cooking programmes using smartphone-style swiping.
Memory card storage allows you to save your most-used processes. The automatic operating system also includes a self-diagnostic programme to help you quickly identify and correct any issues.
1/1 crosswire insertion and capacity-maximising racks ensure safe and convenient handling with a clear view of your food at all times, and allows you to cook up to 75% more food every time.
Our combis automatically register quantity of food you load, and activate Quality Control to self-adjust the chamber temperature – no need for temperature probes or constant manual checks.
This feature allows you to set humidity and temperature in the cooking chamber in 10% increments to ensure consistent food quality while locking in nutrition and flavour at scale.
This intelligent feature allows you to hold the temperature of your dishes once cooked, without drying out or shrinking – allowing you to prepare ahead without losing quality between cooking and serving.
This automatic cleaning system uses a convenient two-in-cartridge packed with detergent and a rinse agent for 'dishwasher style' washing at the end of each shift to keep your combi oven spotless.
Other optional accessories available with our combi ovens include an integrated steam condensation hood, ethernet interface, safety door locks, underframes, baking and roasting trays and hanging racks.  
Discover the benefits of
Total Care
When we say Total Care, we mean Total Care. The ultimate 'rental' option, our plan gives you extra benefit of full service and breakdown support.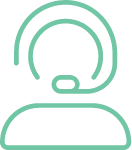 24/7/365
support from our friendly advisors including
bank holidays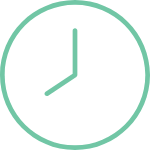 Guaranteed
engineer response within
8 working hours
wherever you are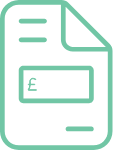 Market leading equipment with
no initial outlay, repair bills or call out charges,
ever!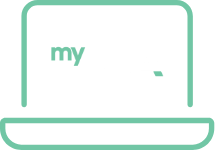 Access to
MyJLA
with
essential documents
and
help
at the click of a button
More about our combi options
Standard commercial combination ovens
Whether you're looking to utilise our commercial combination ovens for food production in your restaurant, hotel, holiday park, bar or bakery, their multifunction versatility will streamline the process. Our ovens are available as either gas or electric variants in a range of larger sizes to suit your kitchen layout, with three primary dimensions to choose from.
Size 6.1 – 790H x 997W x 799D (mm)
Size 10.1 – 1060H x 997W x 779D (mm)
Size 20.1 – 2960H x 1075W x 813D (mm)
For kitchen owners looking to make the most of a restricted space, our compact combi ovens are ideal. Whether you need to cook large quantities of the same dish or want the flexibility of serving multiple small dishes at once, our combi ovens keep you in control with the added convenience of space-saving dimensions.
6 x GN 1/1 – 784H x 550W x 783D (mm)
6 x GN2 2/3 – 784H x 550W x 630D (mm)
All JLA combination ovens are available as part of our Total Care subscription package, which includes development chef support and all the training required to get to grips with your new combination oven. From induction to ongoing support or advice during use, you can reach out to our professional chefs for help whenever you need it.