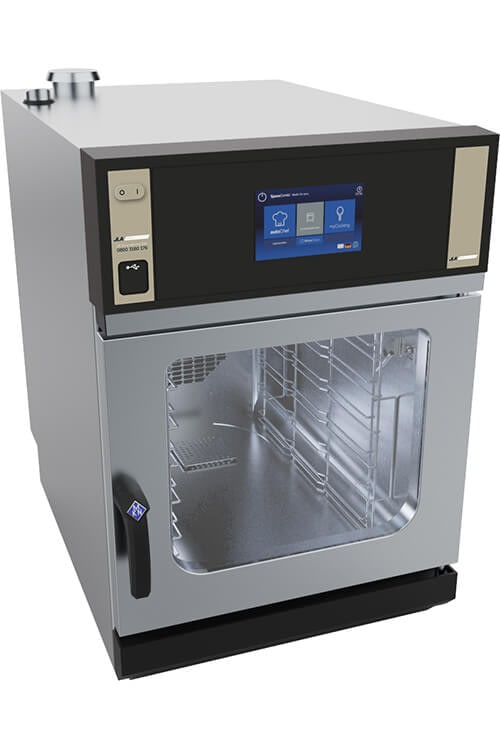 JLA Inteli-Compact Gourmet 23
Perfect for busy commercial kitchens that don't have a lot of room, the JLA Inteli-Compact Gourmet 23 combi oven is a space-saving solution that clocks in at just 55cm wide.  This little powerhouse works overtime to help you create varied, delicious meals that always turn out perfectly.
We don't just help you save space in your kitchen – we also increased capacity racks to make the most of the space inside your combi oven. You'll be able to perform six different cooking methods by using one compact, ultra-reliable appliance.
Take the guesswork out of cooking and ensure consistent meal quality with an Inteli-Compact combi oven from JLA.

| | |
| --- | --- |
| Dimensions (mm): 758x550x630 | Electrical Supply: 5.2 kW, 400 V 1ph+N, 16A/ph |
| FlexiRack (530 x 570mm): 6 x FlexiRack GN 2/3 | Gastronorm (60mm deep): 6 x 2/3 GN |
| Gastronorm (65mm deep): 5 x 2/3 GN | Meals per Day: 20 – 50 (GN 2/3) |
| Self-Cleaning: Included | External Water Softener Required: Yes |