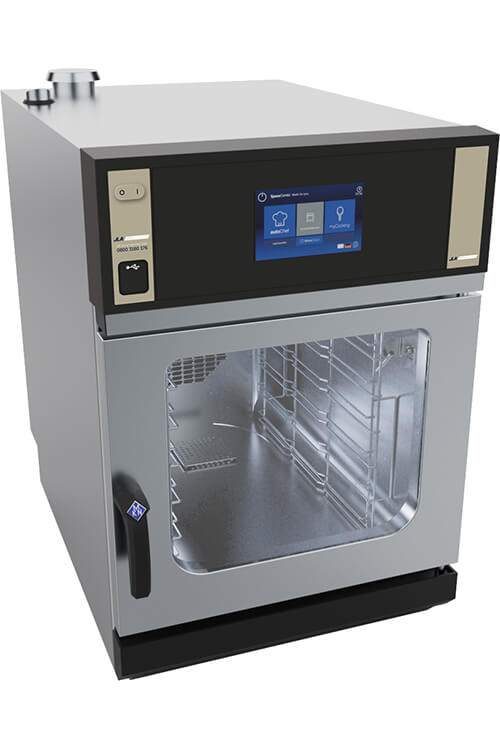 JLA Inteli-Compact Gourmet 611
Perfect for busy commercial kitchens that don't have a lot of room, the JLA Inteli-Compact Gourmet 611 combi oven is a cost-effective, space-saving solution that will revolutionise the way you prepare food. Featuring an easy-to-use touchscreen interface and intelligent meal planning technology, the Inteli-Compact Gourmet 611 enables you to cook multiple ingredients and dishes simultaneously based on your required serve time. You'll save effort and energy whilst vastly improving food quality and consistency.
| | |
| --- | --- |
| Dimensions (mm): 758x550x783 | Electrical Supply: 7.8 kW, 400 V 1ph+N, 16A/ph |
| FlexiRack (530 x 570mm): 6 x FlexiRack GN 1/1 | Gastronorm (60mm deep): 6 x 1/1 GN |
| Gastronorm (65mm deep): 5 x 1/1 GN | Meals per Day: 30-80 (GN 1/1) |
| Self-Cleaning: Included | External Water Softener Required: Yes |
Peace of mind with Total Care
Certainty starts with an all-inclusive commercial equipment subscription from JLA.
All our laundry, catering, heating, AC and fire safety solutions are available with 'Total Care', including OTEX. That means you can get the brand new equipment you need for no capital outlay, and protect yourself from the cost and hassle of unexpected breakdowns with 7-day emergency response.