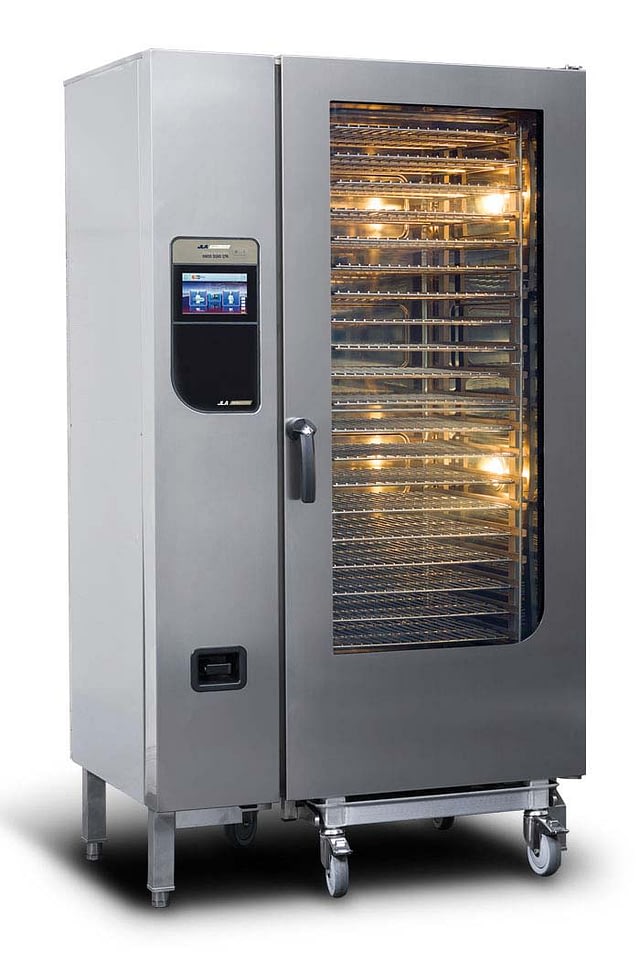 JLA Inteli-Cook Gourmet 2011E
The JLA Inteli-Cook Gourmet 2011E electric combi oven has been designed to save commercial kitchens time, effort and energy.  Because the 2011E has a wider cooking chamber, you can create flexible rack solutions, massively increasing your oven's capacity and improving your kitchen's efficiency.
Our range of Inteli-Cook Gourmet combi ovens feature easy-to-use touchscreens, intelligent steam functions, the ability to store recipes, helpful videos and more. Take the guesswork out of cooking and ensure consistent meal quality with an Inteli-Cook combi oven from JLA.

| | |
| --- | --- |
| Dimensions (mm): 1960x1075x813 mm | Electrical Supply: 31.7 kW, 400 V, 3ph+N, 63A/ph |
| FlexiRack (530 x 570mm): 10 x FlexiRack10 GN 1/1 | Gastronorm (65mm deep): 20 x 1/1 GN |
| Self-Cleaning: Included | External Water Softener Required: Yes (extra) |
| Baking Size: 16 x Baking Size | Cooking Probe: Included |