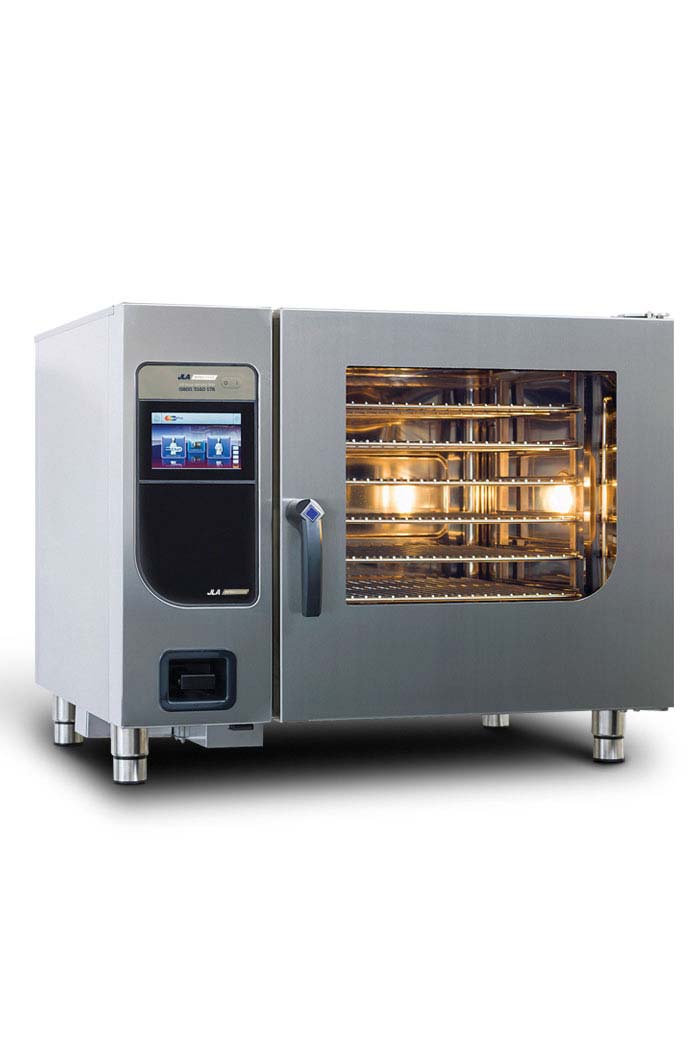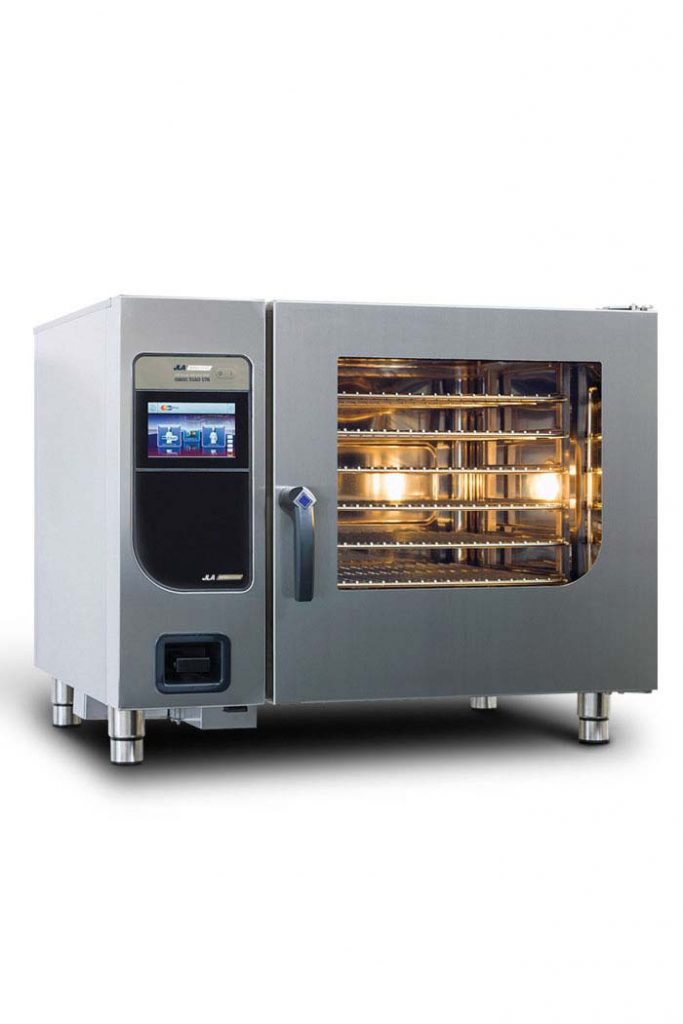 JLA Inteli-Cook Gourmet 611E
The JLA Inteli-Cook Gourmet 611E combi oven has been designed to save commercial kitchens time, effort and energy.  Because the 611E has a wider cooking chamber, you can create flexible rack solutions, massively increasing your oven's capacity and improving your kitchen's efficiency. This means that this six-grid combi has almost the same capacity as a 10-grid competitor – and takes up less space.
Take the guesswork out of cooking and ensure consistent meal quality with an Inteli-Cook combi oven from JLA.
| | |
| --- | --- |
| Dimensions (mm): 790 x 997 x 799 mm | Electrical Supply: 10.4 kW, 400 V 3ph+N, |
| Gastronorm (65mm deep): 6 x 1/1 GN | Self-Cleaning: Included |
| External Water Softener Required: Yes (extra) | Baking Size: 5 x baking size |
| Cooking Probe: Included | FlexiRack: 6 x FlexiRack10 GN 1/1 |
Peace of mind with Total Care
Certainty starts with an all-inclusive commercial equipment subscription from JLA.
All our laundry, catering, heating, AC and fire safety solutions are available with 'Total Care', including OTEX. That means you can get the brand new equipment you need for no capital outlay, and protect yourself from the cost and hassle of unexpected breakdowns with 7-day emergency response.