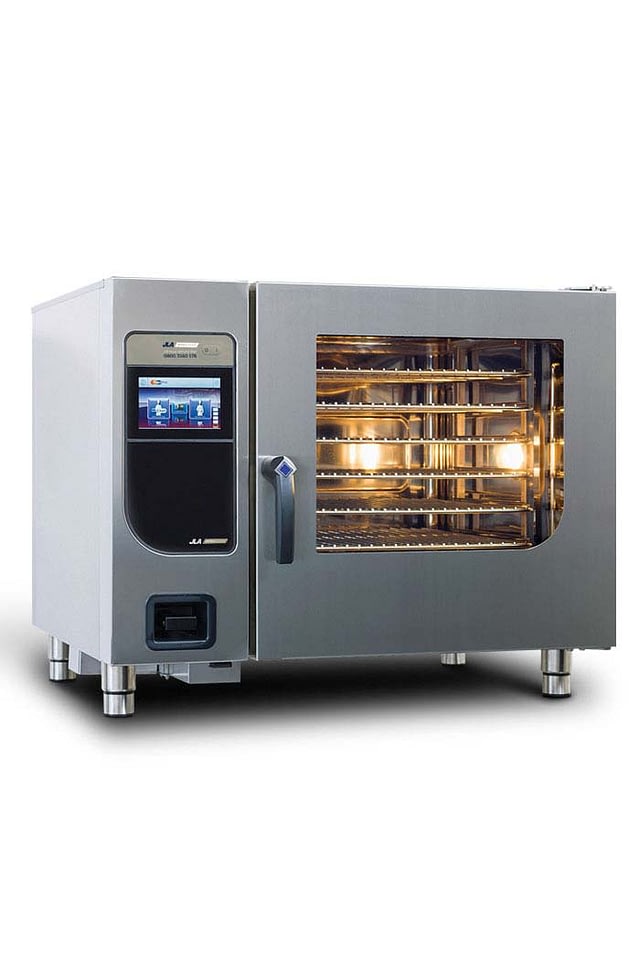 JLA Inteli-Cook Gourmet 611G
The JLA Inteli-Cook Gourmet 611G combi oven has been designed to save commercial kitchens time, effort and energy.  Because the 611G has a wider cooking chamber, you can create flexible rack solutions, massively increasing your oven's capacity and improving your kitchen's efficiency. This means that this six-grid combi has the same capacity as a 10-grid competitor – and takes up less space.
Take the guesswork out of cooking and ensure consistent meal quality with an Inteli-Cook combi oven from JLA.

| | |
| --- | --- |
| Dimensions (mm): 790x1020x799 | Electrical Supply: 0.6 kW, 230 V 1ph, |
| FlexiRack (530 x 570mm): 6 x FlexiRack10 GN 1/1 | Gastronorm (65mm deep): 6 x 1/1 GN |
| Self-Cleaning: Included | External Water Softener Required: Yes (extra) |
| Baking Size: 5 x Baking Size | Cooking Probe: Included |
| Gas Input: 11 kW | Types of Gas: Natural gas (E and LL) 20 mbar, Liquid gas 3B/P 29–50 mbar |