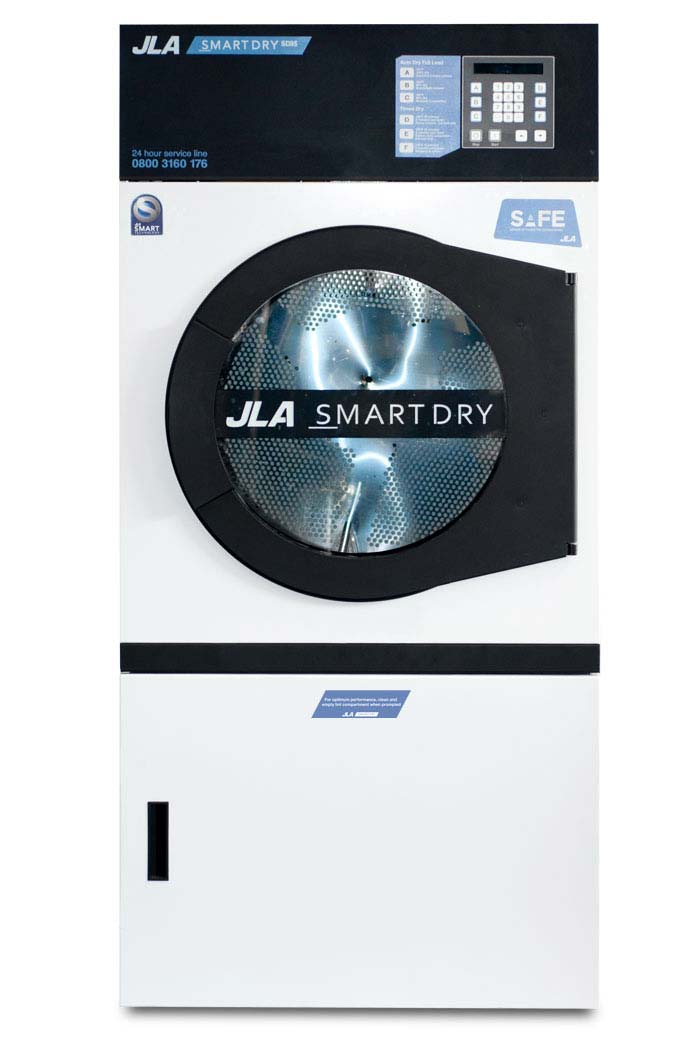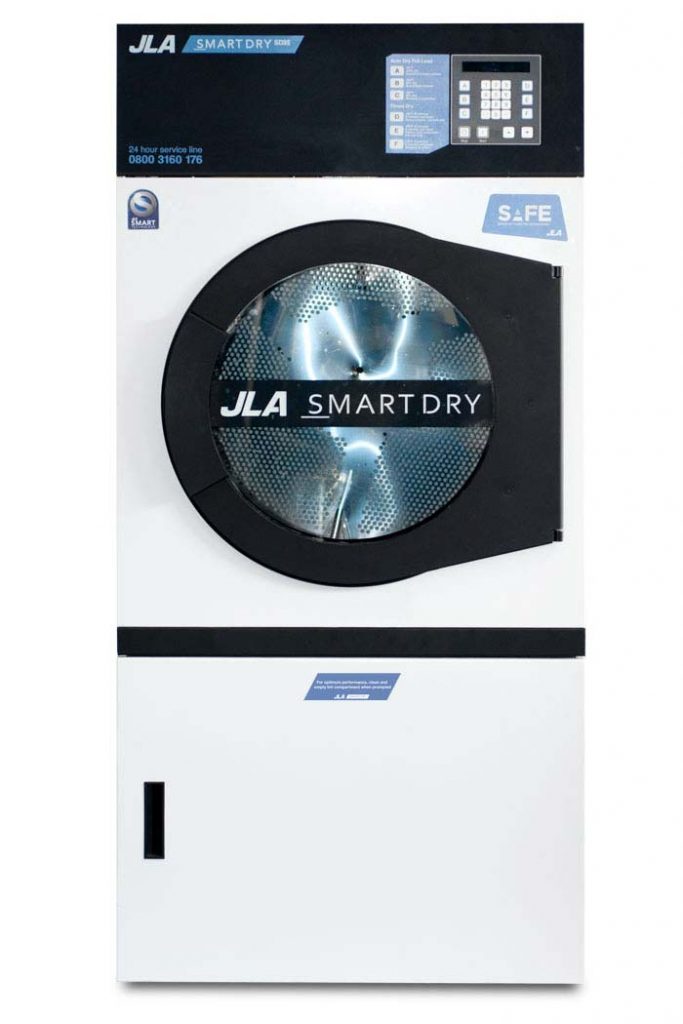 JLA SD35 Coin-Op SMART Dryer
The perfect choice for launderettes and multi-site businesses, the JLA SD35 coin-op SMART dryer offers quality and reliability to managed laundries in several different markets. Equipped with our ground-breaking SMART technology and a secure, yet easy-to-use coin mechanism, the SD35 also has the option of coming complete with our ground-breaking S.A.F.E. dryer fire extinguishing system, which monitors the temperature of the drum and will release water vapour to put out fires before they can escape into the room.
Better, greener, smarter – it's time for you and your customers to discover the SMART way to dry laundry.
Peace of mind with Total Care
Certainty starts with an all-inclusive commercial equipment subscription from JLA.
All our laundry, catering, heating, AC and fire safety solutions are available with 'Total Care', including OTEX. That means you can get the brand new equipment you need for no capital outlay, and protect yourself from the cost and hassle of unexpected breakdowns with 7-day emergency response.