In 2023, our Total Care customers get more built into their contracts than ever before. We wanted to take the opportunity to remind you about the new exclusive benefits you can enjoy as a Total Care customer.
All of these fresh benefits are designed to help you get the most out of your all-inclusive package!
MyJLA – your portal for all things JLA
In case you missed our announcement in 2022, all Total Care customers now have access to MyJLA, our free customer portal.
MyJLA is here to support the smooth running of your business, 24/7, and is the fastest way to view product documentation and service reports, book an engineer, pay your bills, or contact us.
Register your interest if you haven't already.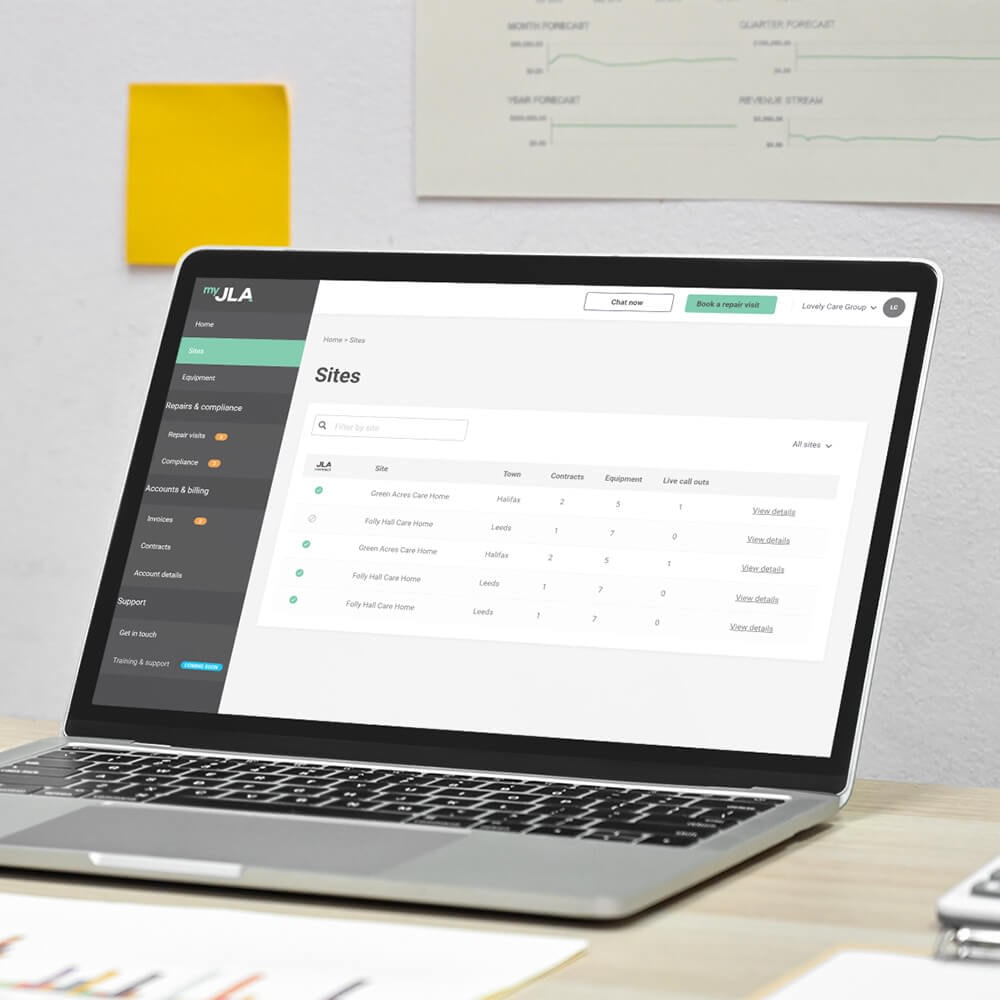 Stay on top of your costs with Connect
In addition to MyJLA, we've recently upgraded Total Care with JLA Connect: continuous monitoring and always-on care for your laundry equipment.
Connect allows our experts to remotely monitor and care for your compatible washers and dryers – spotting issues before you even know about them, and sorting things quickly.
Connect also tracks energy usage, so you can understand the cost of running your machines and monitor your environmental impact through CO2 emissions estimates.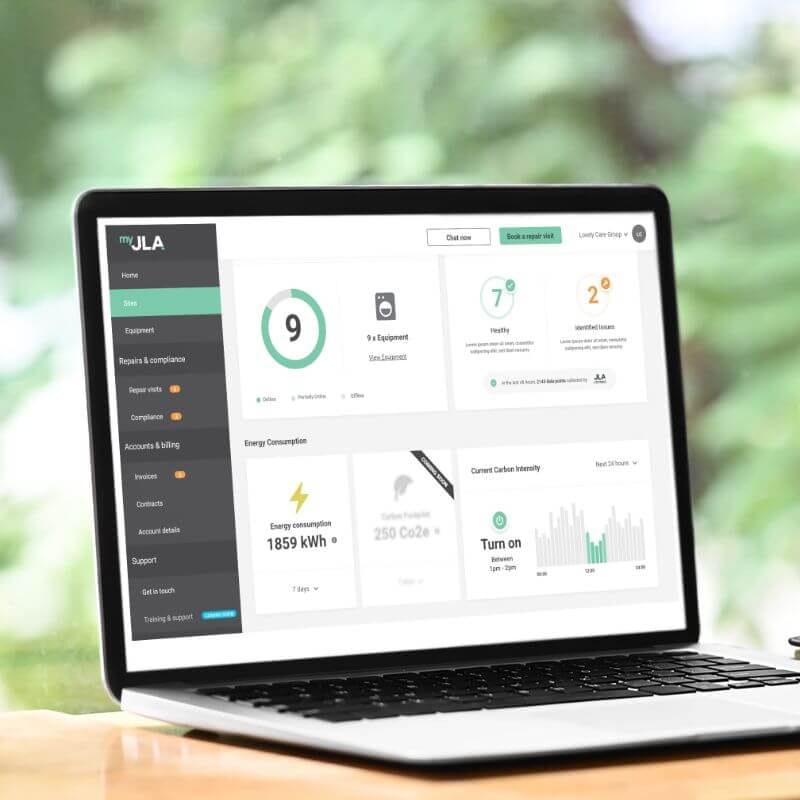 This can all be viewed on your MyJLA dashboard. It all adds up to a system that helps you minimise downtime, improve laundry performance and keep on top of costs, as well as reduce your environmental impact. It's included on compatible laundry machines with new Total Care contracts and for those with existing Total Care laundry appliances.
JLA detergents now available on MyJLA
It's now fast and easy to order JLA's powerful detergents straight from MyJLA.
Our detergents have been formulated to help you get the best performance from your JLA washing machines and dishwashers, meaning you get the perfect clean every time. They are also effective at cleaning across a range of temperatures, even energy saving cool washes, which makes our detergents compatible with our OTEX ozone disinfection system.
From degreasers to detergents, the full range is available to order at the touch of a button. We can even remember your orders to make repeat orders even quicker. Visit MyJLA for the new quickest way to place your detergents order.
We hope these exclusive benefits will continue to help your business run smoothly. And if you have any questions, please don't hesitate to
get in touch
– our friendly team is here for you around the clock.