We'll keep your vital equipment running
JLA's commercial cleaning systems are reducing cross-infection risks and improving hygiene in hospitals throughout the UK and Ireland.
We make it our mission to support and manage your critical assets.
Whatever the job calls for, we'll take care of it.
JLA's on-site laundry solutions
Laundry is a big direct cost to your business, but it doesn't drive profit. By outsourcing it, you're likely paying thousands of pounds more than you need to, each and every year.
And that's before you factor in hidden charges, unexpected price rises, and having to store clothing stock.
By investing in your laundry room and bringing facilities in-house, you can quickly reduce costs, stock and hassle, meet all compliance and HACCP requirements, and take full control of a critical part of your operation.
Why trust someone else when there's so much to gain?
Industrial Washing Machines for Hospitals
Discover Hospital Industrial Washing Machines with JLA's Comprehensive Buying Guide.
JLA offers a comprehensive buying guide that covers everything you need to know about industrial washing machines for hospitals.
Get an in-depth understanding of the best washing machines and their key features, particularly for small and medium-sized medical washing machines.
Laundry

and

infection control

solutions
JLA designs, installs and maintains a range of CQC-compliant equipment including washers and dryers. Take an extra load off your mind.
Our washers pack in intelligent sensors that calculate water and detergent use by linen weight. They're also compatible with OTEX to disinfect loads without wasting resources.
With disinfection cycles to meet hygiene regulations, our energy-efficient dishwashers cut costs and save time.
Unlike standard dishwashers, JLA's thermal disinfection dishwashers offer a powerful way to kill micro-organisms – not only cleaning crockery, but decontaminating it.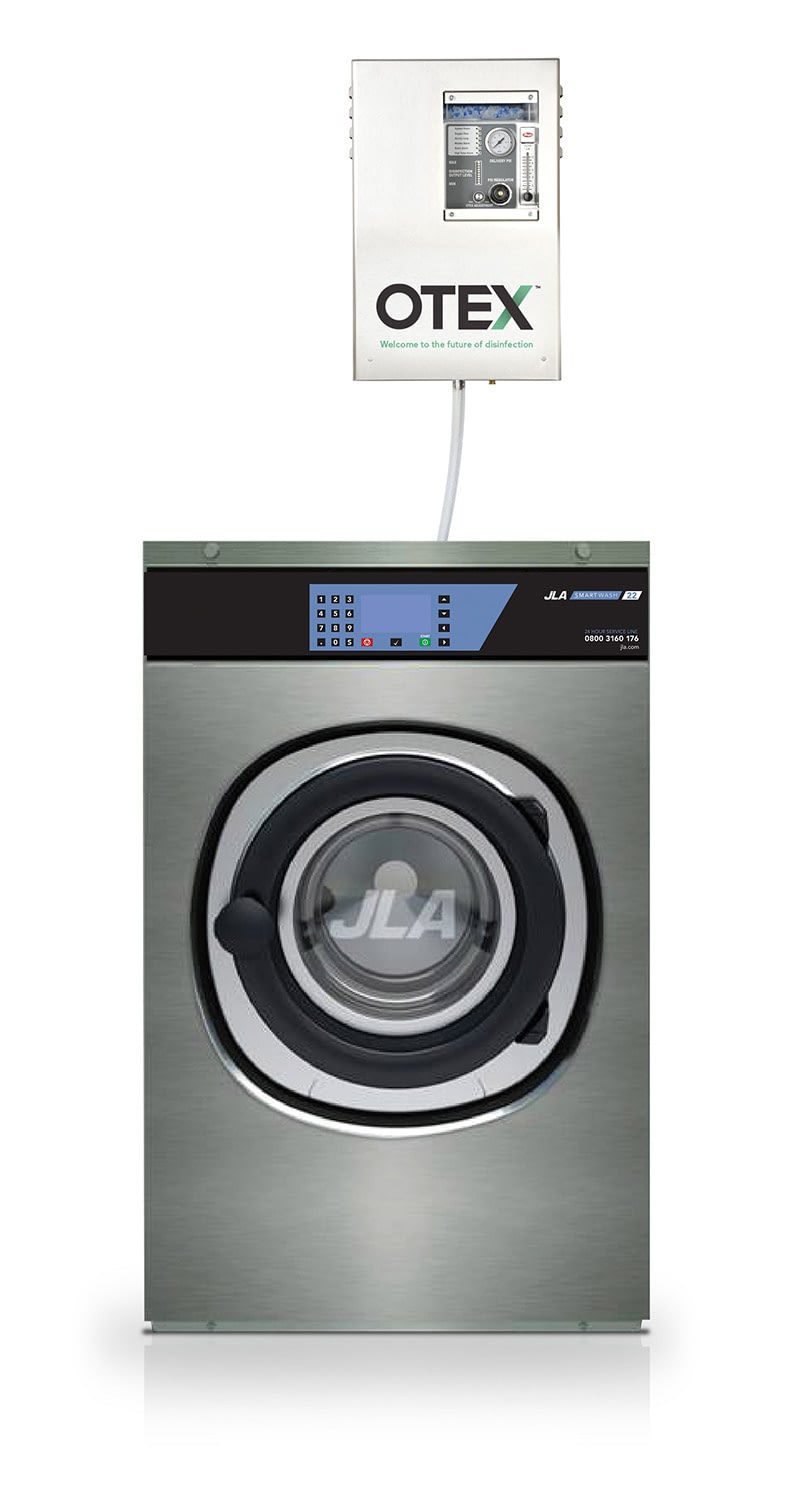 The
OTEX

ozone laundry system
Our ground-breaking, best-in-class OTEX laundry disinfection system uses the power of ozone to eliminate harmful micro-organisms – including coronavirus and 99.999% of other harmful bacteria, moulds and yeasts – even on a cool wash.
Compared to traditional thermal laundry systems, it cuts hot water, gas and electricity use, saving you money.
Effective
disinfection

systems
Keeping patients safe while preventing outbreaks is mission-critical. With this in mind, we've created effective, easy-to-use disinfection systems to keep you compliant and your patients safe.
JLA bedpan washers reduce the spread of infection with single touch
WRAS-approved hands-free macerators eliminate contamination and odours
OTEX helps you sanitise sheets in as little as 45 minutes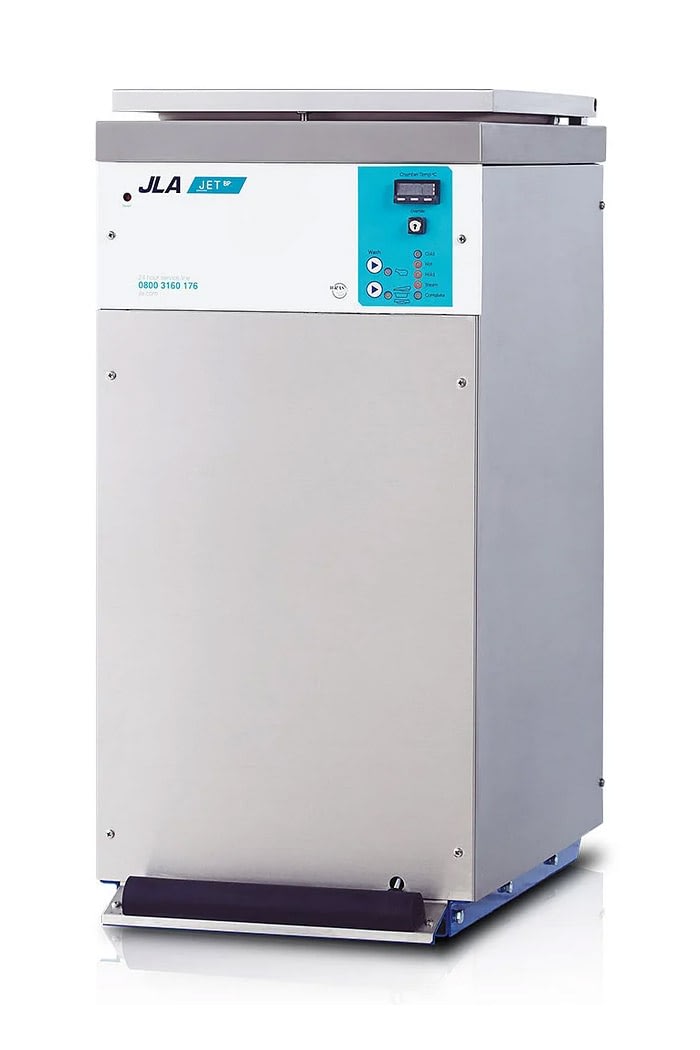 Their expertise was useful at the design stage, ensuring that we had the right size and capacity of machine.
Mater Hospital in Belfast
Our market-leading products and service options are designed with your needs in mind and based on 50 years' experience