Your equipment is business critical, and we know you don't have the time to manage it all. We'll be the one partner you can trust to take care of it, so you can take care of everything else.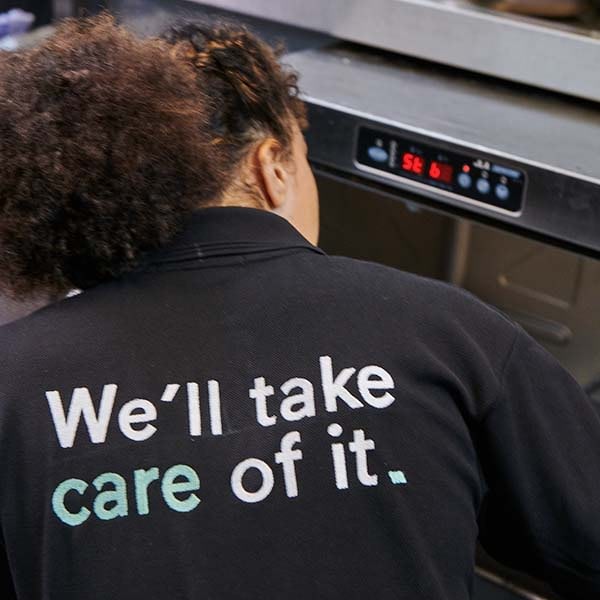 At JLA, we're problem solvers. We're dedicated to making things easier for our customers in their laundry rooms and kitchens.
It's resulted in the development of our industry-leading commercial solutions, including our Total Care package, our energy-saving combi ovens, our SMART washers and dryers and our OTEX ozone disinfection system. We listen to thousands of organisations to gain insights into what they need – a better machine, a faster fix, a quickly-delivered part – and then we get to work. Above all, what we do is provide your business with peace of mind so you can get on with what you need to do.
We do things right – and we do them quickly – because we have an unrivalled national network of service engineers, who are located no more than 30 minutes away from any customer.
We invest in our contact centres in Ripponden and Manchester so that someone's always there to pick up the phone, no matter when you call. We hire chemists to develop cutting-edge, cost-efficient detergents and disinfection systems that get things cleaner than clean. We champion the development of advanced technology that saves you time and money. No matter what you need, we help make it happen because we have the support in place to do so.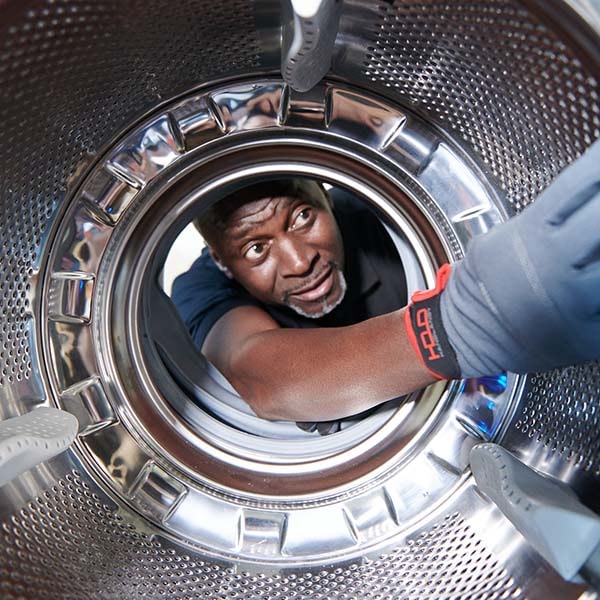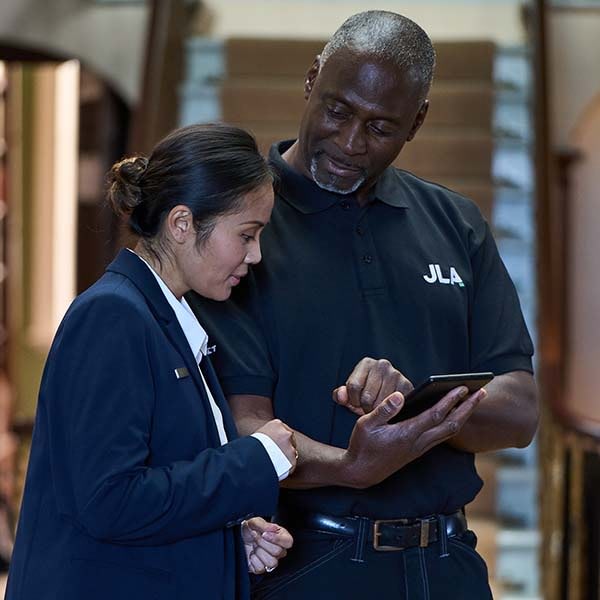 We're so much more than an equipment supplier and service partner – we look past the installation and seek to answer the long term-needs of our customers. We listen to people's problems and work hard to develop answers.
We're here to provide you with a tailored solution designed to help you succeed. That's why we developed Total Care, a pioneering equipment and all-inclusive breakdown cover package that has set us apart from the rest since 1984.
Come and join us, we're hiring
As we've grown into a complete business partner, we've recruited hundreds of exceptional people that each bring their own unique skills and qualities to JLA.
Want to join a business that's one of a kind?