Keeping you safe from cross-contamination
With our state-of-the-art equipment, you can rely on us to prevent cross-contamination from waste, and sanitise rooms in only 45 minutes.
Whatever your health & safety challenges, we have the expertise to help you create effective outbreak prevention strategies. Our disinfection and decontamination innovations will help you manage the spread of viruses and bacteria, ensure your processes are compliant and keep everyone as safe as possible.
Whatever you need, whenever you need it, we'll take care of it.
What is infection control?
The term 'Infection Control' covers plans that aim to reduce the risk of an outbreak.
Best practice combines antibiotic stewardship with clinical practice, environmental cleanliness and general hygiene precautions.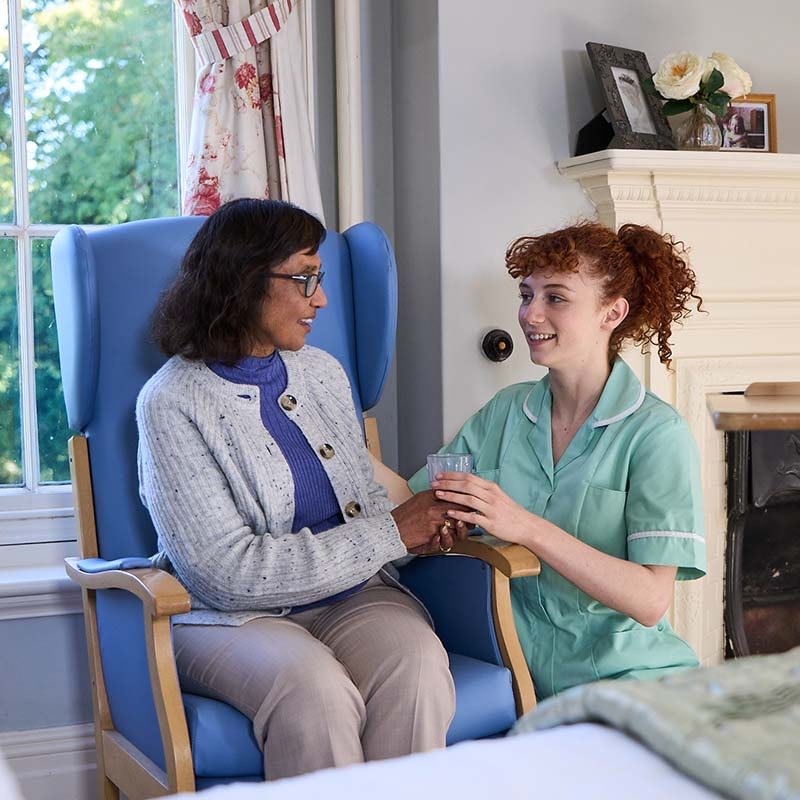 Portable Ozone Room Sanitiser (OTEX)
Deeping cleaning made easy
As a key piece of equipment in the fight against infections, our portable ozone disinfection machine uses natural ozone gas to safely reduce viruses, bacteria and other micro-organisms in the room and on its surfaces – while completely removing unpleasant odours.
Manual cleaning can reduce levels of micro-organisms to safe levels, but the use of gaseous ozone following your cleaning regime improves the overall impact and means you can rest assured that manually inaccessible areas are also treated effectively.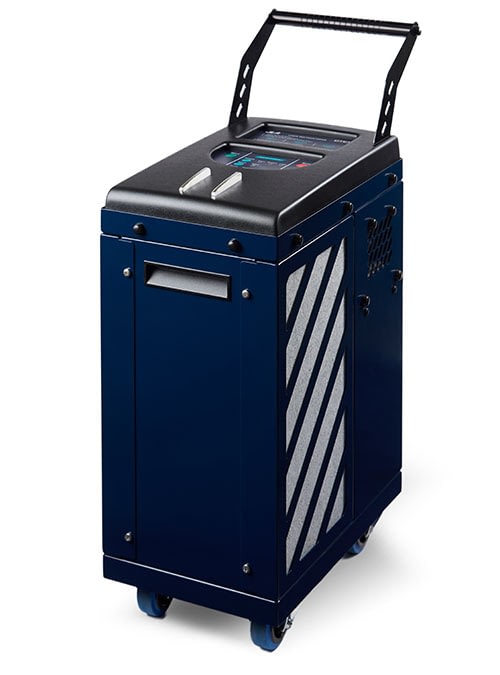 Extremely efficient and easy to use, the way it neutralises unpleasant odours is excellent
Scarborough Court Care Home
Ozone Laundry Disinfection (OTEX)
Effective disinfection at low temperatures
Our OTEX laundry system uses our validated ozone washer system to kill 99.999% of bacteria, viruses, yeasts and moulds including MRSA and C.diff (Clostridium difficile) – while giving you fresh-smelling, softer linen.
OTEX also prints a verification receipt at the end of a cycle to prove disinfection has been successful – helping you with audit trails and inspections.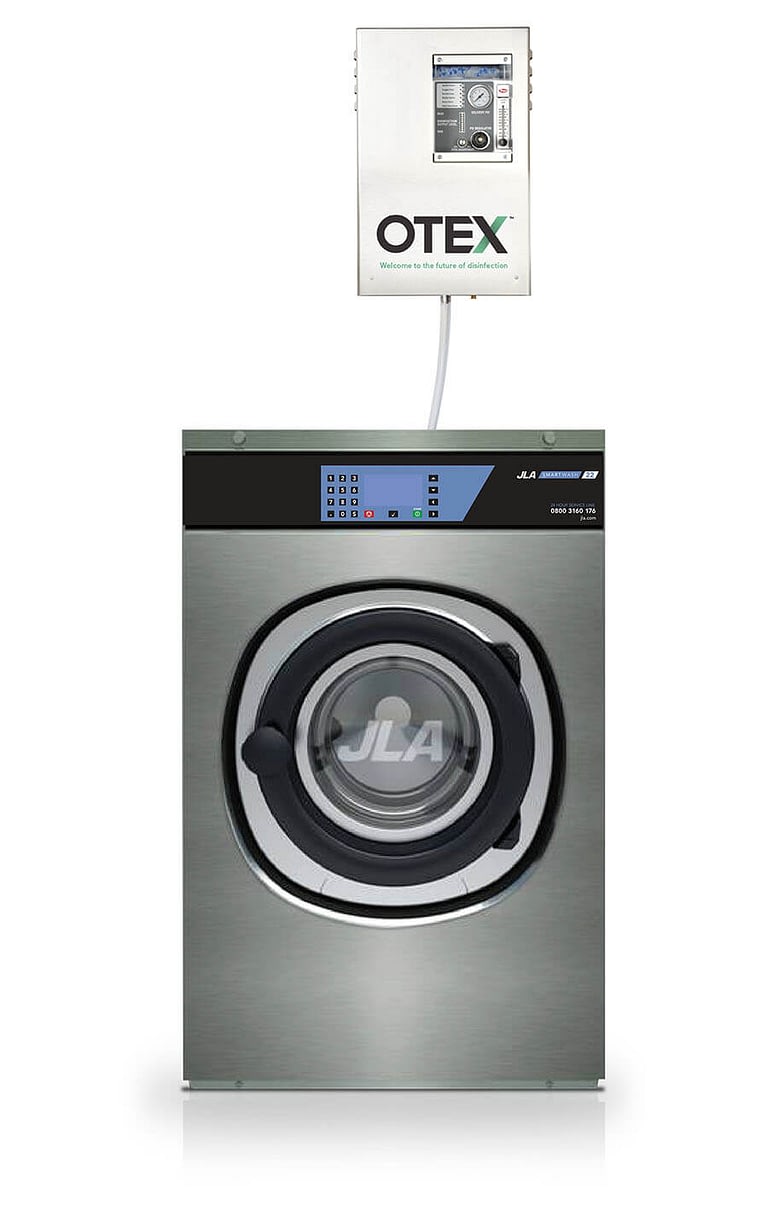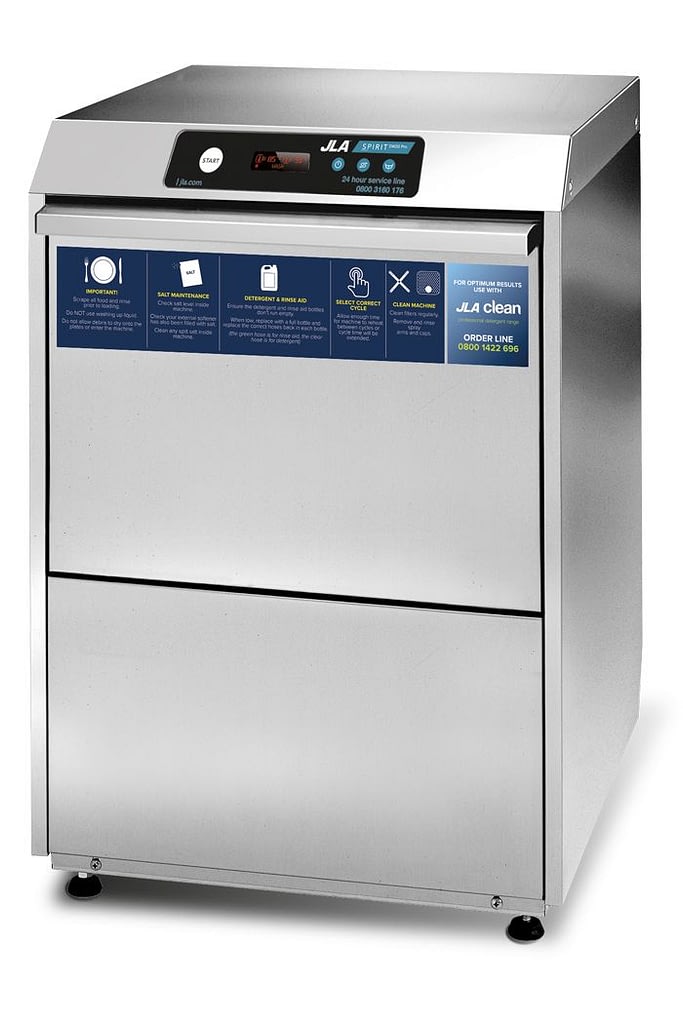 Thermal Disinfection Dishwashers
Meet best practices for food hygiene
Unlike standard dishwashers that don't feature thermal disinfection, and may only achieve limited 'surface cleanliness', our thermal disinfection dishwashers give care homes & hospitals – as well as hygiene-conscious restaurant and hospitality kitchens – the best method for killing micro-organisms.
We use a specific temperature for a defined time to remove the chance of cross-infection within a load. they not only clean but decontaminate plates, crockery and other items too.
NHS Guidelines for ward end dishwashing stipulate that a cycle should maintain either 65ºC for 10 minutes or 77-82ºC for 2 minutes.
Automate your sanitary and waste disposal process
With an 'Inco' model that has a built-in bacterial suppressant, and 'Pulp' models that offer hands-free operation, our range of macerators offer a fast, simple alternative to manual equipment– while removing the infection risk of wide area contamination that can happen when using manual processes and yellow bags.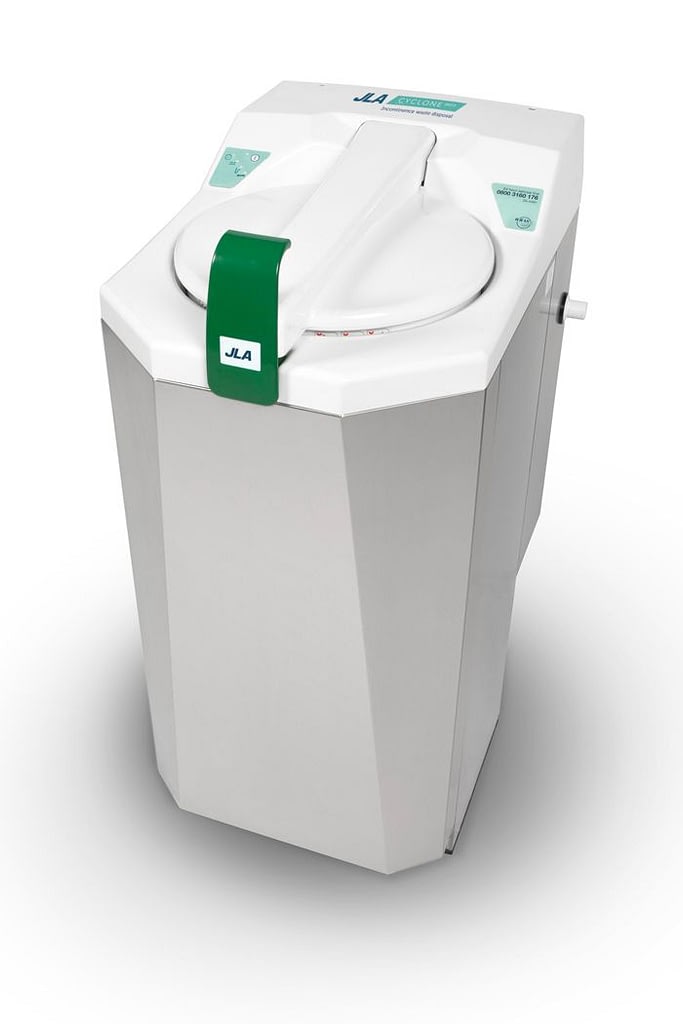 Maintain good personal hygiene across your premises
Promoting best practice infection control through good 'soap and water' hand hygiene is more important than ever. Our pearlised soap forms a rich lather that's kind to skin while being effective on soil – with large 5l packs for cost-effective stock control when things gets busy.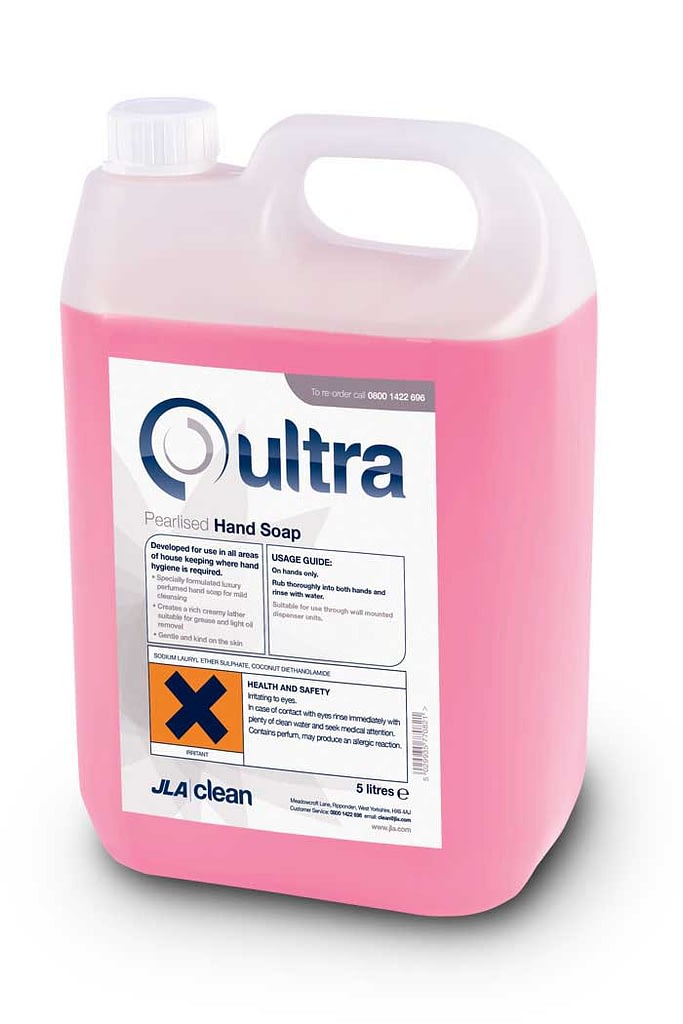 Whether you're concerned about cash flow or 24 hour-a-day repairs, we have the solution for you
Standard precautions for infection control
The most common principles of infection control given by the NHS include best practices in:
Hand hygiene
The use of personal protective equipment
The safe use and disposal of sharps
Safe handling and disposal of clinical waste
Spillage of blood and bodily fluids
Decontamination of equipment and environment
Safe management of linen
Although these are given as guidelines by the NHS, they form a useful foundation if you're aiming to follow healthcare-standard best practices.
Infection control solutions for any business
Improve waste and sanitary disposal with automated macerators, and remove the hassle and red tape of a manual yellow bag process.
Ensure compliance while taking practical steps to protect staff, residents and visitors from infectious diseases with OTEX ozone laundry machines and sanitisers.
Use thermal disinfection in your kitchen to meet necessary food hygiene standards.
Use JLA's OTEX ozone system to keep staff, patients and visitors safe – and reduce the chances of healthcare associated infections – with validated disinfection in your laundry. Proven to be more effective than thermal disinfection.
Use ozone sanitisers and macerators for peace of mind in wards and sluice rooms, and choose thermal disinfection for extra peace of mind in ward-end and central catering areas.
Meet food hygiene standards and get high quality results in every cycle with thermal disinfection dishwashers.
Use OTEX ozone disinfection washers if you have a large-scale on-premise laundry for uniforms and table linen – or a communal service launderette.
Safeguard staff, students/pupils and visitors with thermal disinfection dishwashers.
Consider ozone washers if you have a large on-premise laundry for boarders and resident staff.
Provide more hand soap at different wash stations around your buildings and campuses.
Organisations we work with
Over the past 50 years we've worked with more than 25,000 organisations
Read our latest insights and advice on the things that matter most to your business, from compliance to hygiene