Commercial kitchen installation
Get set up for catering success with JLA's full commercial kitchen fit out service.
Behind every successful chef, there's a great kitchen
Your kitchen is the busy, beating heart of your business. So whether you're an event caterer, a restaurant, a takeaway or a street food pop-up, it pays to get the basics right.
Nail the floor plan, put the right equipment in the right places, and consider exactly how your staff work, and you'll make your whole operation much easier to run.
Whatever the job calls for we'll take care of it.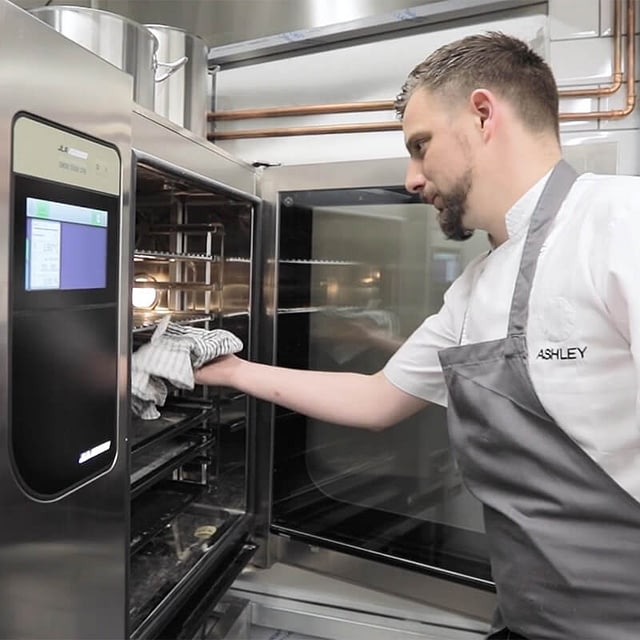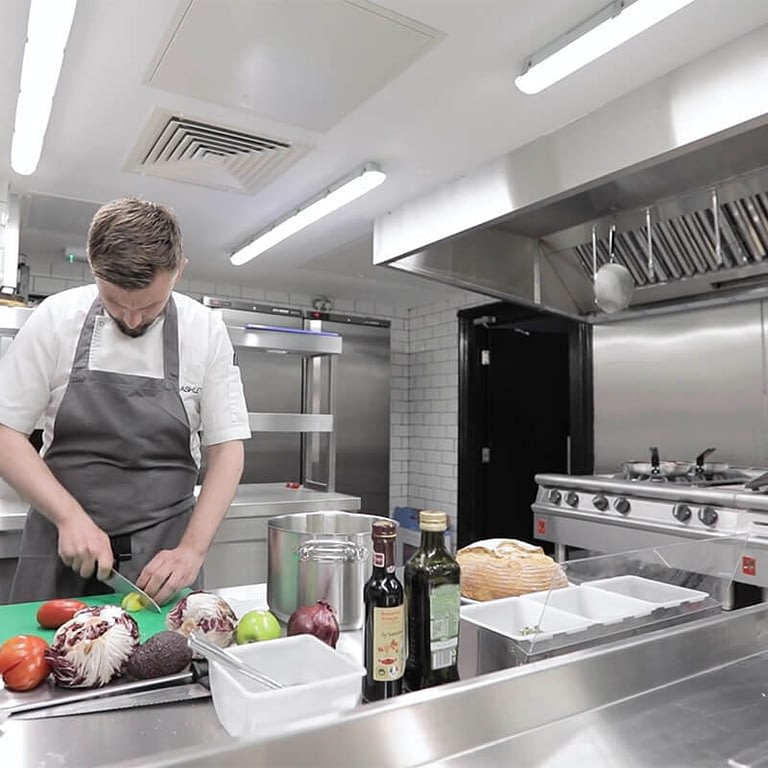 Layout planning is everything
You can't design a kitchen for business growth without thinking about the ways your team will use it from day-to-day.
Think about:
Overall layout – including island style, assembly line layout, and zone style
Size and proximity of food preparation areas
Temperature control
Storage areas
Safety regulations
Kitchen Equipment
Food service area (if you have a storefront or dining room)
Create enough space to work while improving the way processes flow, and you'll make your operations run more smoothly. Which leads to happier chefs, and happier customers.
When you work all hours, you need to consider how you'll offload and store deliveries. A loading bay is a must, while cargo lifts, large doors and flat, open, well-maintained floors will help you take care of the rest.
Secure on-site storage and cold rooms will let you buy in bulk and put things where you need them. Constant temperature monitoring for raw food preservation, plus pest control, will guarantee food safety.
A good working kitchen needs space for catering equipment, day-to-day prep and cooking, and prepared food. Other essentials include good access and ventilation systems, practical food prep areas, and gas, water and electricity points. 
From the moment I started talking to the team, they have been professional, supportive and easy to work with. Their expertise and reliability were what led us to commit to a long-term partnership, meaning they fit out the entire premises from start to finish.
Our commercial catering equipment bestsellers...
Our easy-to-use commercial catering equipment is designed around your needs and suitable for kitchens and food manufacturers of all shapes and sizes. Our stylish collection includes combi, range and conventional ovens, with complementary appliances such as fryers, induction hobs and pizza ovens. We also offer high-performance refrigeration & freezer units, time-saving dishwashers and modular worktops to give you everything you need for end-to-end efficiency.
Rated

Great

by some of the best known brands in the industry