If you're looking to prevent cross-contamination in your laundry room, then our barrier washers are the perfect solution.
Reliable and efficient barrier washing machines
These industrial washing machines are specifically designed to ensure that clean, disinfected linen is kept away from contaminated items.
With load capacities of up to 180kg, the ability to run for up to 24 hours, and easy access to all parts for cleaning and maintenance, our barrier washers are best-in-class.
Don't forget, too, that all JLA commercial laundry equipment is available through Total Care, meaning you can get the barrier washer you need for a fixed monthly cost.
Contact one of our experts, and make more time to focus on your business. Whatever you need, we'll take care of it.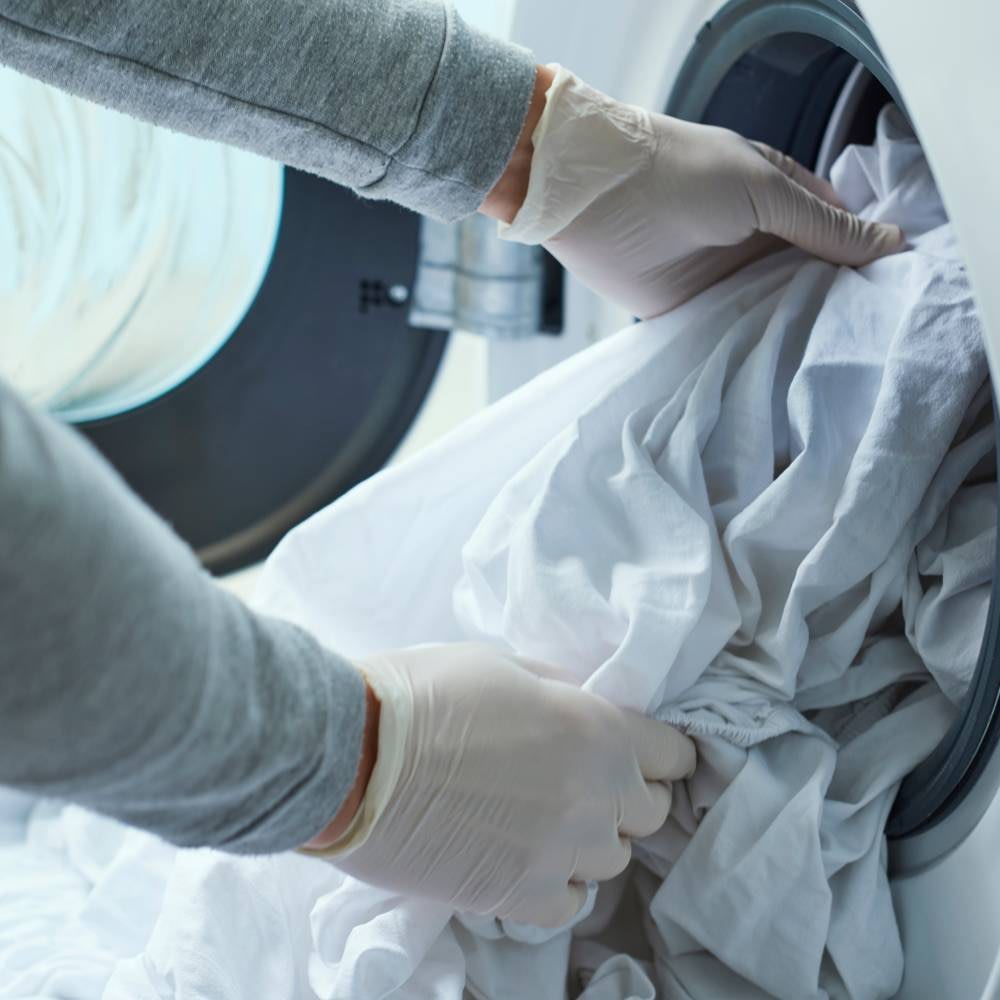 Why choose JLA's barrier washing machines
JLA's range of barrier washing machines are industry-ready and built to last, offering a reliable way to uphold optimal hygiene standards in any commercial laundry setting.
With capacities ranging from 18kg to 180kg, these machines can tackle loads of any size, while benefiting from added functionality including easy-access doors and a patented soap dispenser with five separate compartments.
Plus, if you choose one of our barrier washing machines, you can get your new appliance with no initial outlay thanks to JLA Total Care. Our all-inclusive equipment procurement solution also brings the benefit of zero call-out charges and servicing fees, as well as free round-the-clock support from our team of helpful advisers.
Benefits of barrier washing machines
Barrier washing machines are essential in laundry rooms where eliminating the risk of cross-contamination is non-negotiable. Aside from improved hygiene, there are many key benefits.
Reduces the risk of infection: With dirty laundry handled separately to clean, barrier washers help to significantly reduce the risk of infection.
Large load capacity: Barrier washing machines are built with industry in mind, so you can expect a large load capacity that's ideal for high-volume laundries, like those in hospitals and care facilities.
Continuous operation: Thanks to their large capacities, robust build quality, and physical divide between dirty and clean linens, commercial pass-through washers afford continuous, round-the-clock operation.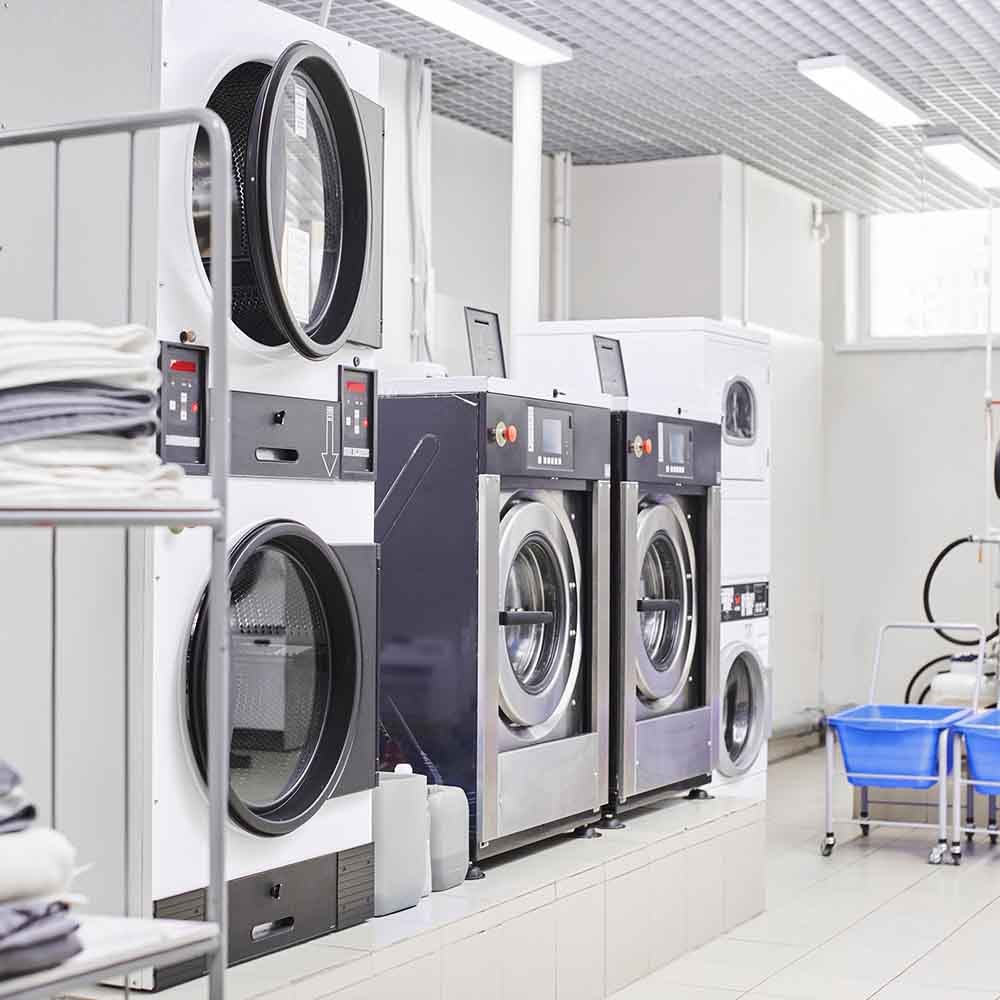 Barrier washing machines use a dual-door system to reduce the risk of cross-contamination in laundry rooms. They allow the operator to load dirty laundry on one side and unload clean, sanitised items on the other, making them ideal for use in hospitals and care homes.
Also known as 'pass-through' washing machines, these industrial washers are designed to keep dirty and clean garments separate throughout the wash cycle, while also offering continuous, round-the-clock operation. They're perfect for laundering items like uniforms, PPE, bedding, and linen, particularly in industries where the threat of microbiological contamination is ever-present.
When used with JLA's ground-breaking OTEX ozone technology, barrier washing machines will eradicate 99.999% of bacteria, viruses and micro-organisms, including MRSA and C.difficile, for the ultimate in infection control.
Although its size might make it seem complex, a barrier washer is simple in its design. A physical wall separates your loading and unloading rooms, with staff loading dirty laundry on the 'entry' side and then removing the load from the 'exit' side when the wash cycle ends.
Our barrier washing machines are available in different sizes with capacities ranging from 18kg, which are ideal for care home settings all the way up to 180kg for large hospitals.
Read our latest insights and advice on the things that matter most to your business, from compliance to hygiene