Taking care of horse hygiene and infection control
JLA's energy-efficient laundry and disinfection systems are improving equine hygiene and reduce cross-infection risks in stables, tack shops, yards and showgrounds across the UK and Ireland.
We know the health and hygiene of your horses is paramount – and that outbreaks caused by infectious diseases like strangles or equine herpesvirus  can harm your stables if they aren't dealt with quickly and safely.
We offer a range of equestrian laundry equipment including horse rug washing machines and ozone-based infection control systems, all backed with responsive support from 450 engineers.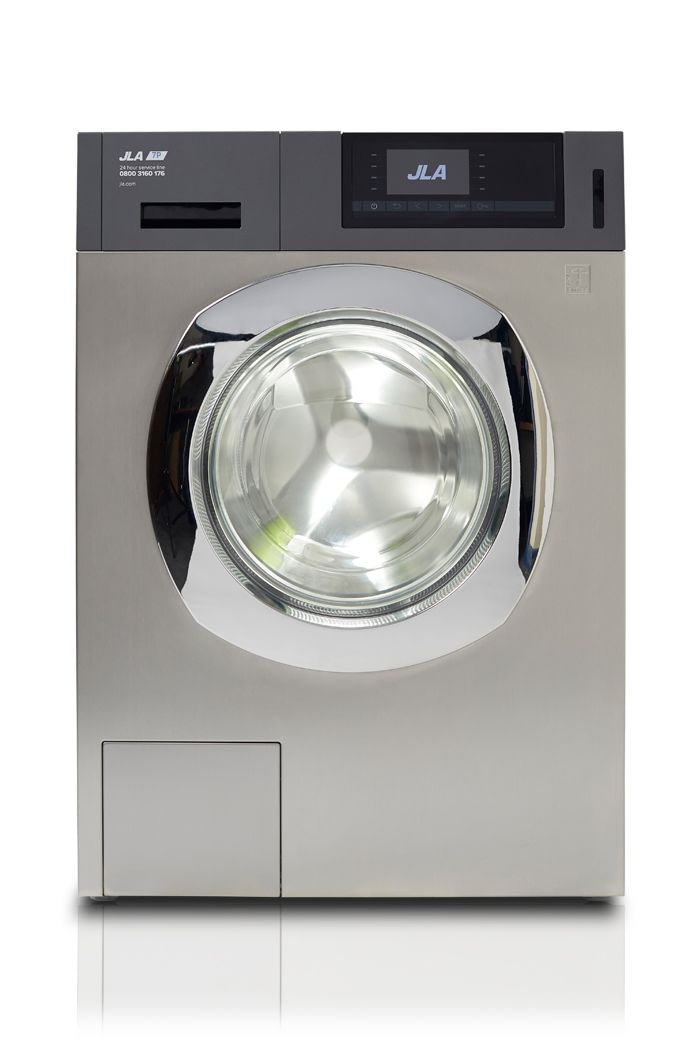 Horse rug
washing machines

with an industrial pedigree
Whether it's horse blankets or numnahs, equine laundry is often more soiled than most.
To keep your stables clean and hygienic, we offer a range of robust, high-capacity washing machines and tumble dryers that will remove hair, soiling and harmful bugs from even the heaviest rugs, blankets and saddles.
The
OTEX

ozone laundry system
JLA's revolutionary OTEX laundry disinfection system uses the power of natural ozone to safely kill 99.999% of harmful micro-organisms like ringworm and equine influenza, even on an energy-efficient cool wash.
This means you'll reduce the risk of contamination in your yard and stables, extend the life of your horse rugs, and save money as you go.
What's more, our detergents, fabric softeners and destainers deliver cleaner, fresher laundry, while our auto-dosing systems further reduce waste and minimise manual handling.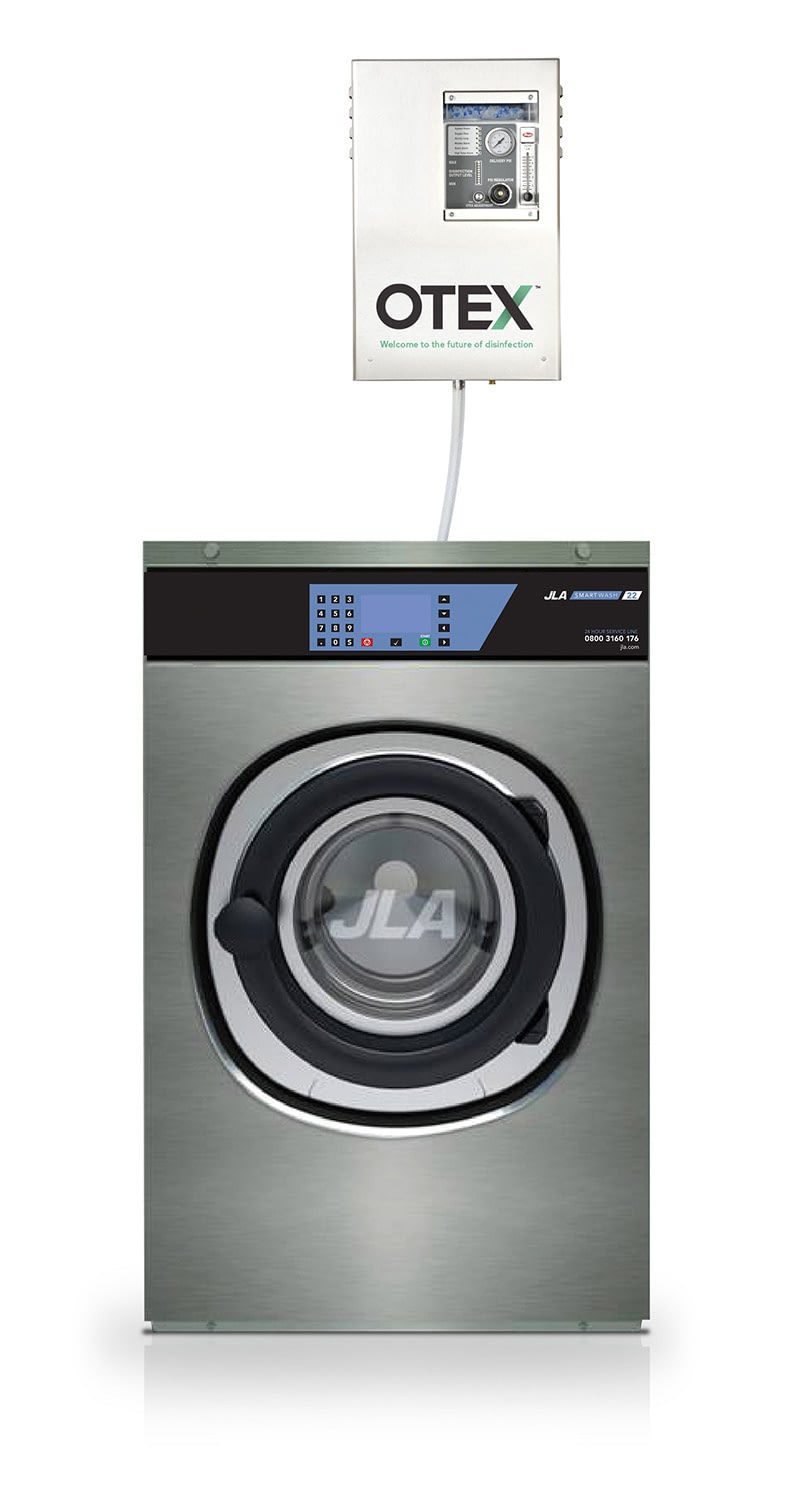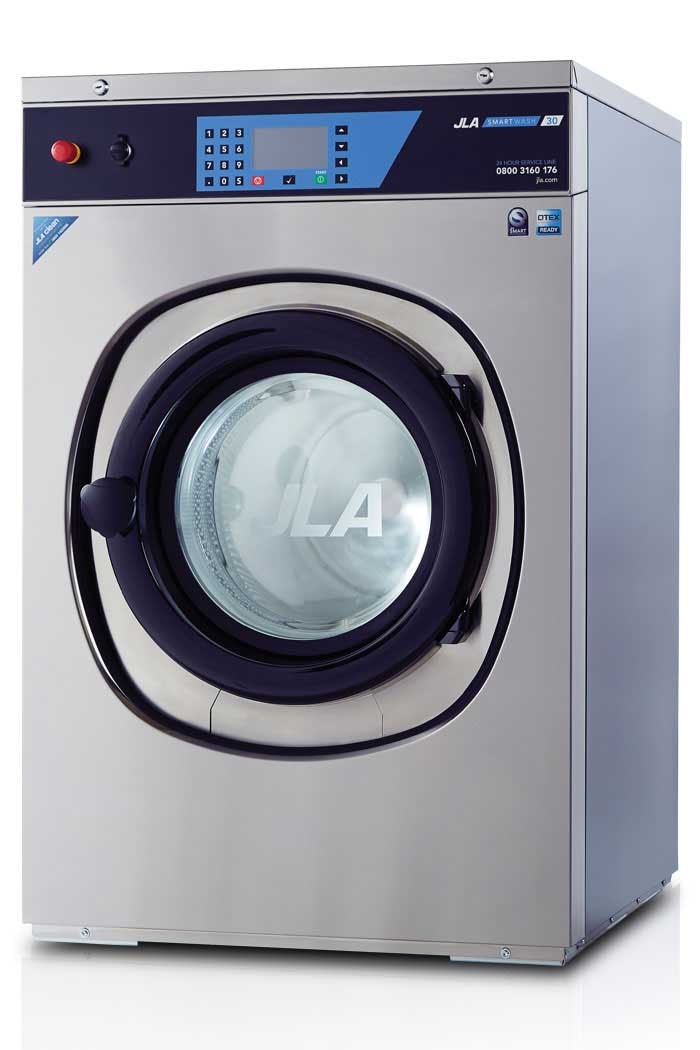 Save more
energy

with SMART technology
JLA's SMART washing machines calculate exactly how much water and energy you need to properly clean a load, saving up to 32% on your energy bills.
And with capacities ranging up to 28kg, intuitive controls, and compatibility with OTEX – our ozone disinfection system – we can simplify your day-to-day cleaning routine.
"JLA's Total Care package meant we didn't have to find a large amount of capital to pay for machines upfront, which allowed us to invest in other areas and improve the facilities we offer on the farm and stables"
Find the right solutions for your stables
Choose equipment that prevents outbreaks, saves on costs
and offers peace of mind.
A unique, all-inclusive package, specially designed for you.
Market-leading equipment with no upfront payments, repair bills or call-out charges – ever
Installation at no extra cost
Guaranteed local engineer response
24/7/365 support from friendly advisors
Access to MyJLA, with billing, essential documents, engineer booking and support in one place
Round-the-clock monitoring to minimise downtime – we sort issues before you know about them
Keep an eye on your energy usage with live bill estimates and CO2 emissions
Discover how we can support your veterinary practice today
Our experienced team are on hand to give you advice on equipment, answer your questions or get you prices – just fill in the form and we'll get right back to you.