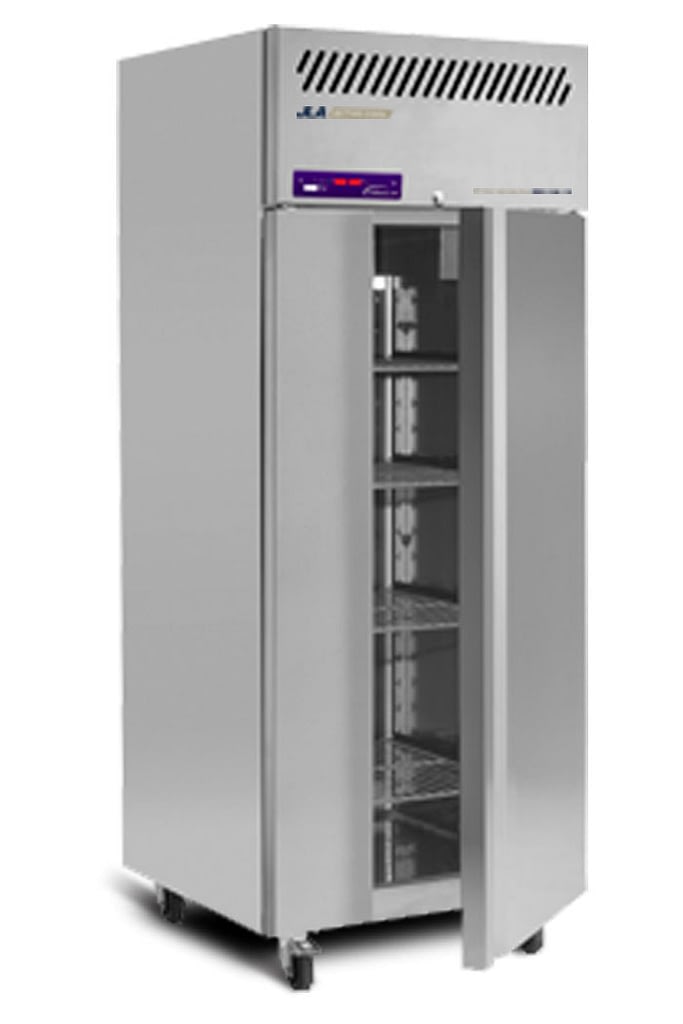 Rapidly reduces the temperature of hot food
Reduces the growth of dangerous bacteria
Designed to give caterers complete control of the chilling process
Our stylish upright unit delivers performance that exceeds food safety legislation, is HACCP compliant and meets guidelines for cook chill catering systems worldwide. The JLA Blast Chiller rapidly reduces the temperature of hot foods from 90ºC to 3ºC in 90 minutes whilst eliminating product dehydration and ensuring food is maintained in the best possible condition.
Whether you're concerned about cash flow or 24 hour-a-day repairs, we have the solution for you
Designed to Blast Chill 23kg from +90°C to +3°C in 90 minutes Foodsafe stainless steel exterior and interior
Radiused, easy clean, interior based corners to reduce potential dirt traps
Easy to use, 1-2-3 state of the art control panel – 3 simple steps to initiate blast cycle
Designed and engineered to operate efficiently up to a 43°C ambient, this exceeds Climate Class 5
Provides excellent thermal efficiency with low GWP (Global Warming Potential) and zero ODP (Ozone Depletion Potential)
Choice of hard, soft, store and core food temperature probe controlled cycles with audible alarm indicating end of cycle
Automatic defrost at the end of every blast cycle or every 6 hours in store mode
For help finding the best blast chiller for your business, we've answered our most frequently asked questions below.