You're in charge with the JLA app
JLA's handy app puts you in charge of our equipment. It's the smart way to keep your most critical assets running smoothly, access live chat for quick troubleshooting solutions, and solve minor faults with our customer assist tools. You can even arrange an engineer visit with a few taps.
Fix minor faults with FAQ support
Sometimes the quick answer is the best answer – especially when there's only a minor hiccup to solve. Load up the app, select your equipment type, and let us guide you through a few simple steps. You'll be up and running again in no time.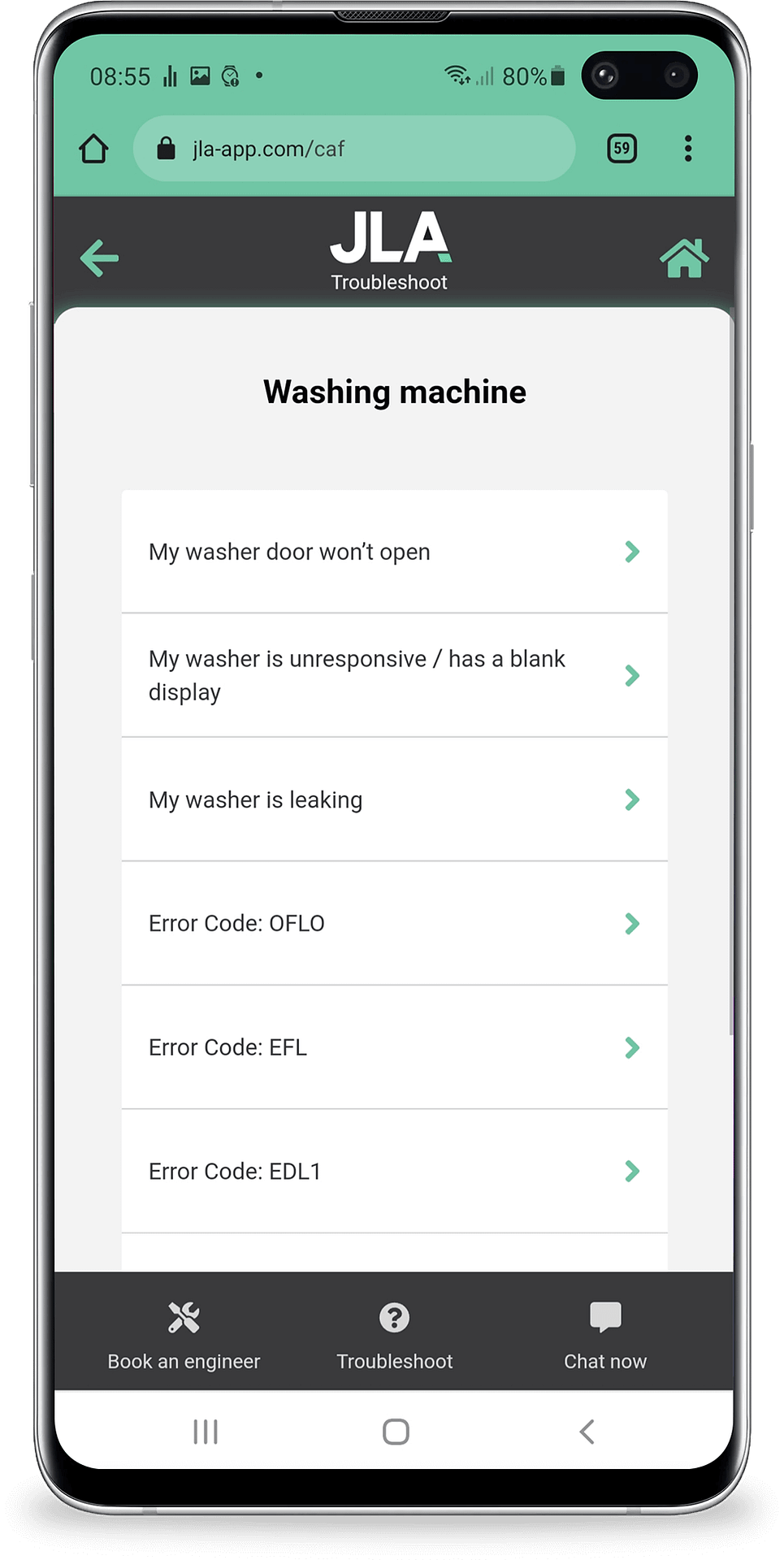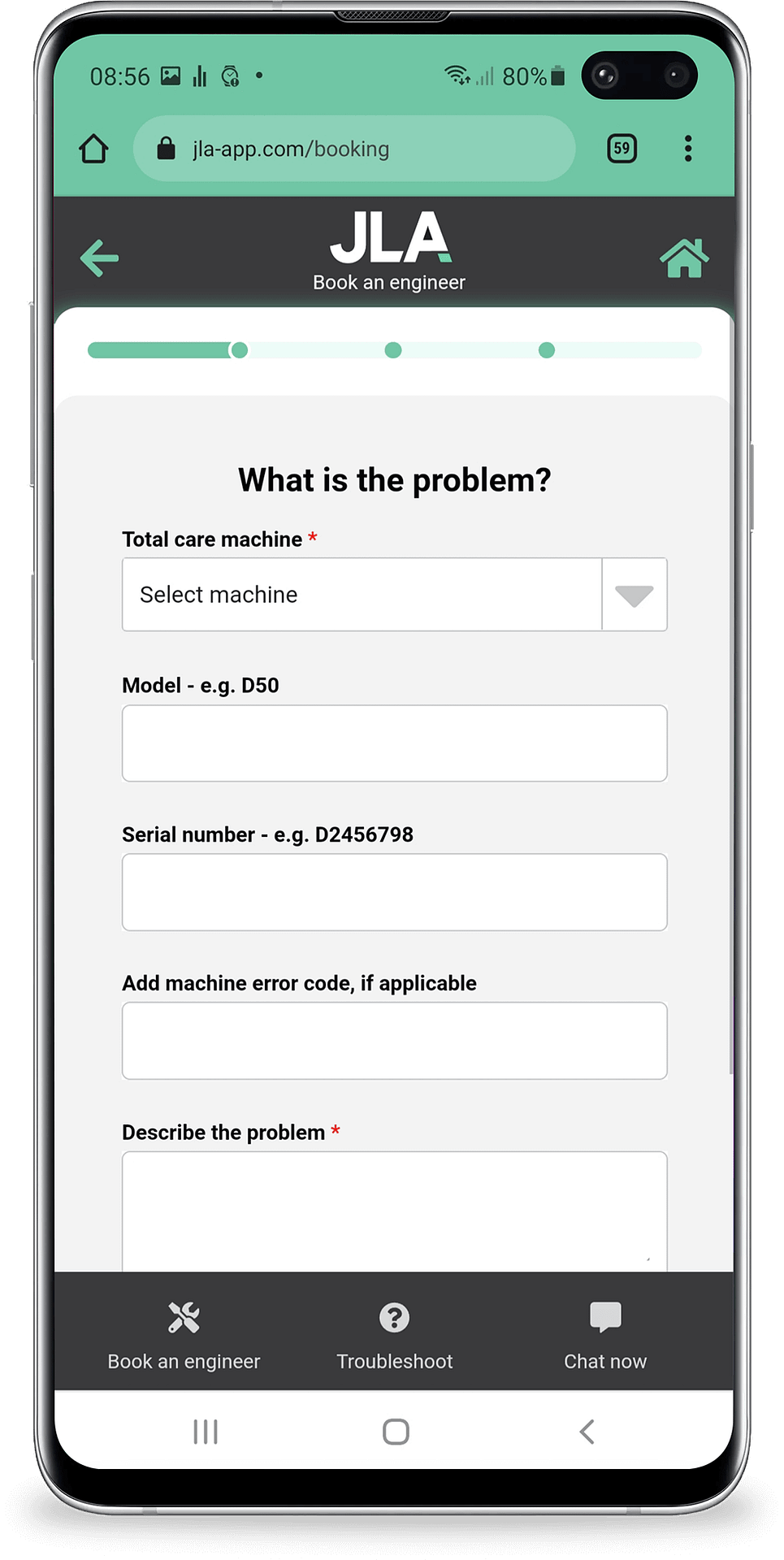 Book an engineer without a call
The JLA app connects you directly to our network of engineers. Fill in our simple three-step form and leave the rest to us – one of our experts will arrive with the tools and parts they need to fix the problem, fast.
We're experts in commercial equipment so you don't have to be. Which means if you ever run into a fault, simply upload a photo or video through the app. We'll take a look, then arrange a fix.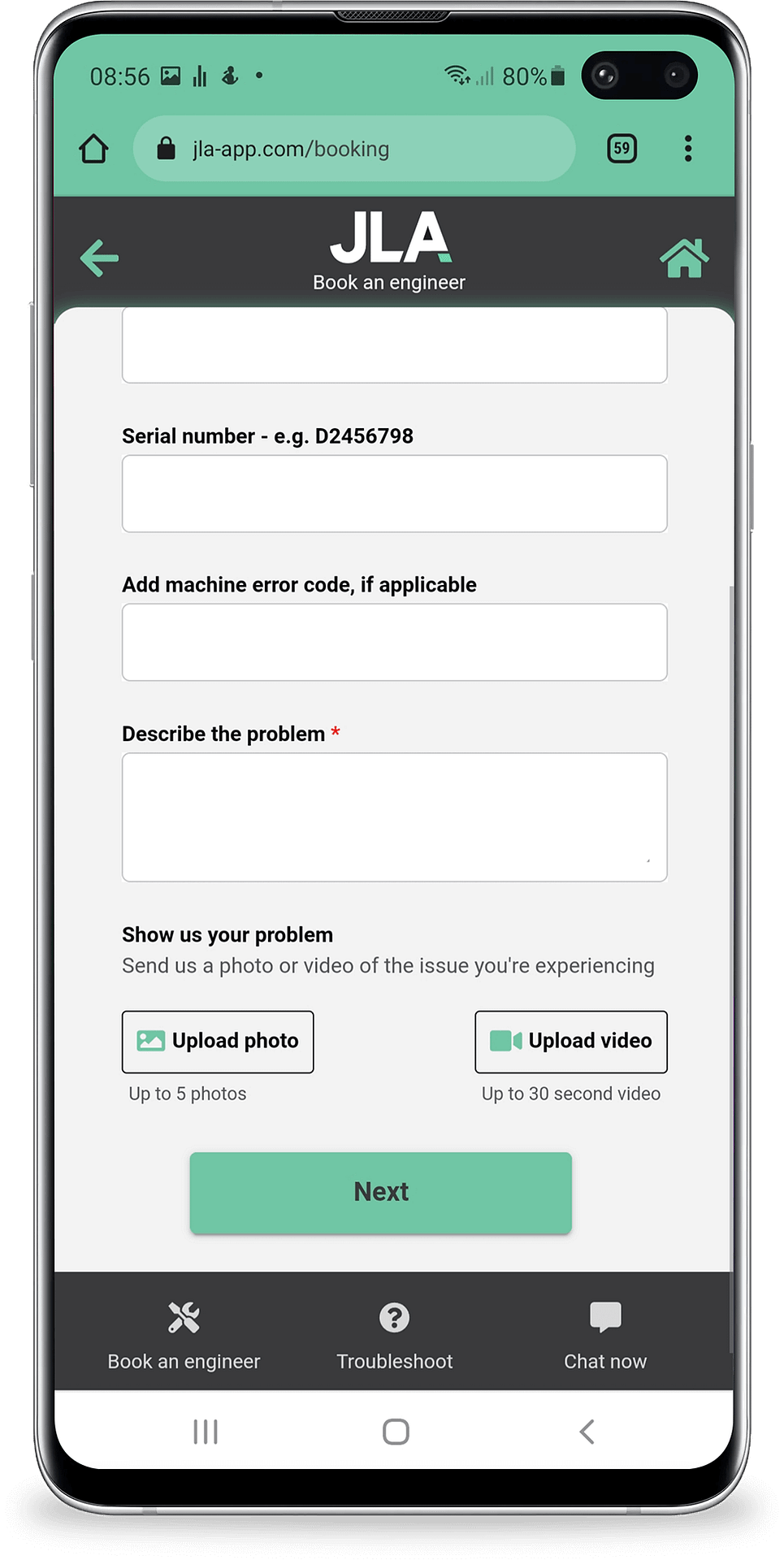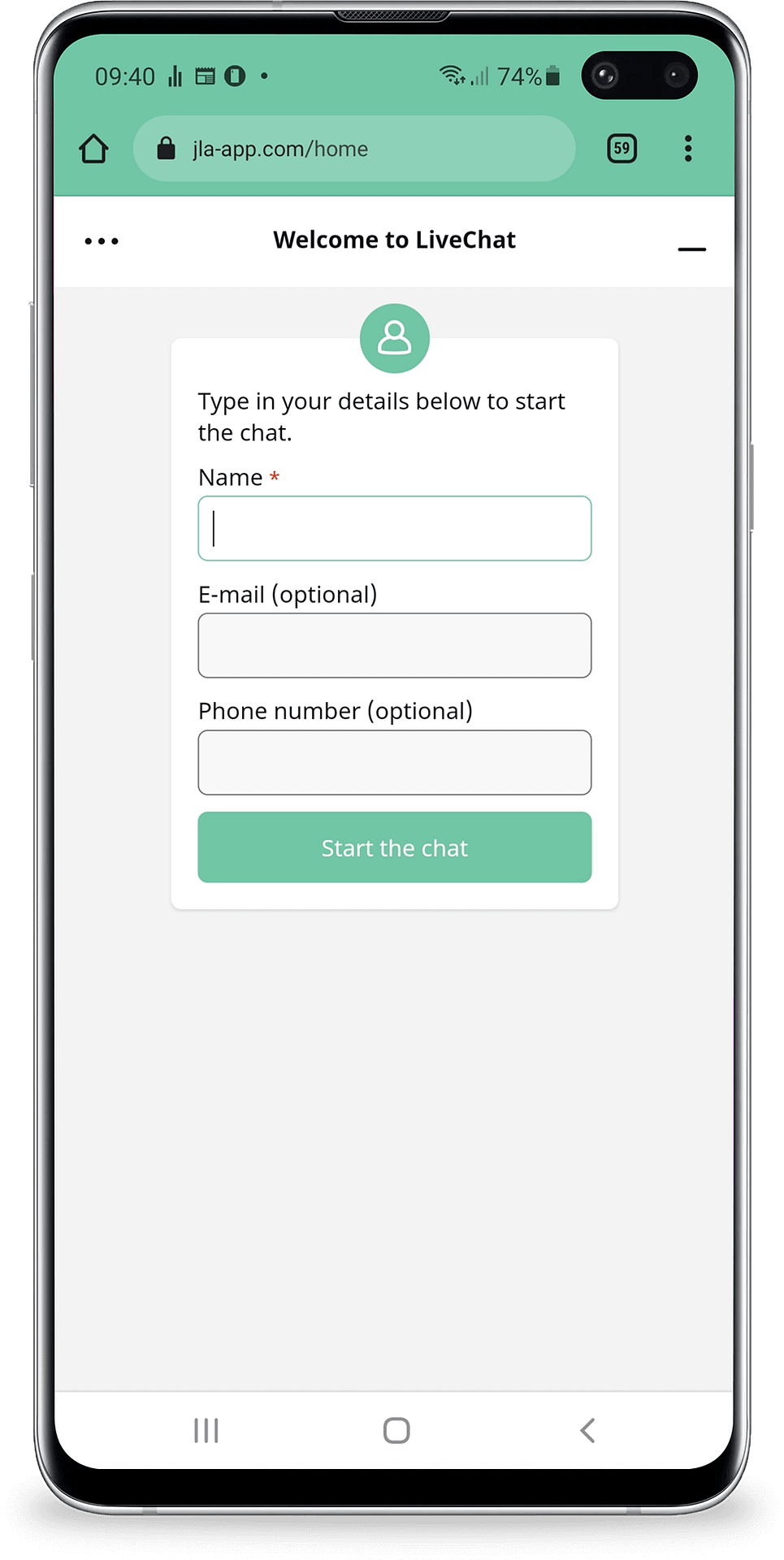 When it's critical, it's critical. That's why, if our helpful team can help you fix an issue, we'll talk you through everything you need to do. Right there and then.
All you need to do is download the app to your team's devices. If they operate your equipment, and they're usually the first to report faults, they're the best people to use it.