Commercial laundry equipment
Discover why 25,000 organisations trust JLA's industrial and commercial laundry equipment to deliver exceptional results, cycle after cycle.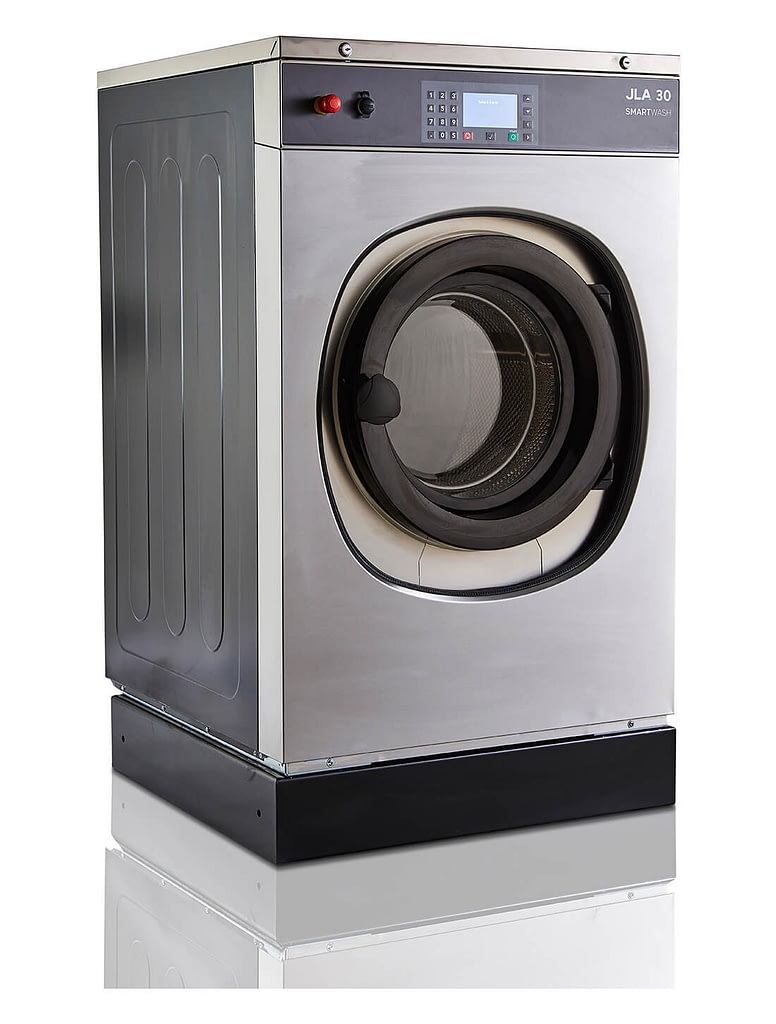 50 years

of laundry excellence
JLA is one of the UK's leading industrial and commercial laundry equipment suppliers, drawing on 50 years' experience to serve organisations in almost every sector, right around the country.
Our robust, stackable and easy-to-use laundry equipment includes commercial washing machines, tumble dryers and finishing irons, complemented by specially formulated detergents for a variety of uses.
The whole range is backed by an unrivalled network of 450 expert engineers, who are on call to keep your critical processes up and running, and always just around the corner. And if you invest in new laundry equipment through Total Care – our unique, all-inclusive package – there'll be no upfront costs, repair bills or call-out charges, with comprehensive breakdown cover, for a simple monthly fee.
Energy-saving laundry technology
Our energy-efficient commercial laundry equipment reduces the amount of hot water, electricity and gas your laundry room uses, without compromising wash quality. Plus, our revolutionary OTEX ozone disinfection system, which harnesses the natural power of ozone to kill 99.999% of harmful bugs on a cold wash, means you can stay fully compliant while you save.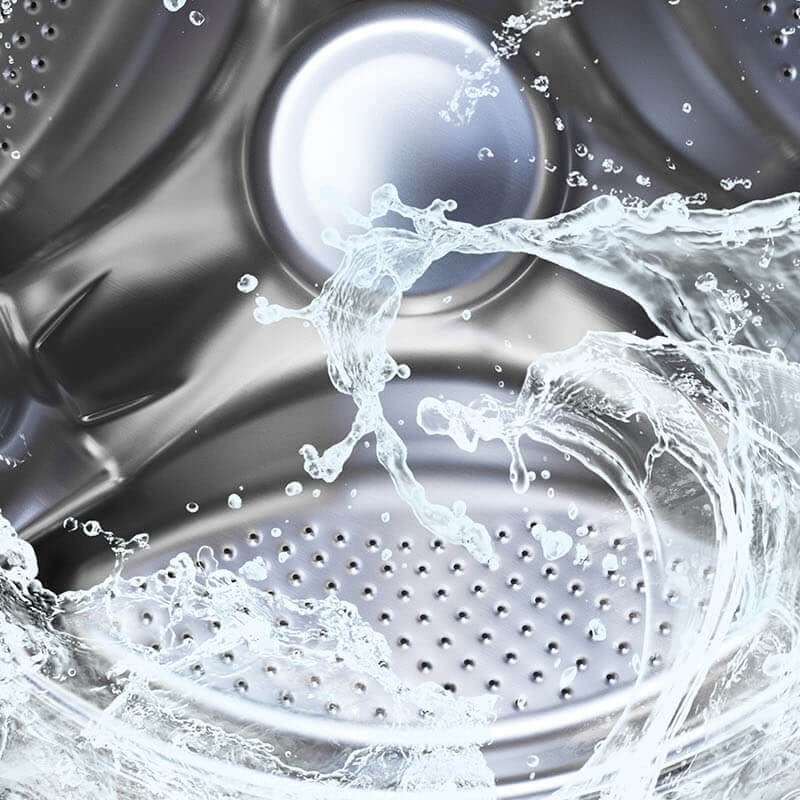 Save time and stay on top of running costs
Exclusively available with Total Care, our MyJLA portal offers the fastest way to see key documents and certification, get service reports, book an engineer, pay bills and even order detergents direct. It works perfectly with JLA Connect, our remote monitoring service for compatible laundry equipment: simply sign in to MyJLA to track live energy use estimates in your dashboard.
Our commercial laundry equipment bestsellers
No matter the size of your laundry room, we have a solution that is right for you. From the smallest in-house laundry rooms in care homes, vets, spas and sports clubs to the biggest 24-hour facilities in hotels, service laundries and boarding schools.
Total Care

for your laundry equipment
Total Care offers peace of mind as standard with new laundry equipment.
You pay nothing upfront, and get free installation with 24/7
emergency support, access to MyJLA, and the chance to use Connect: remote laundry equipment monitoring for continuous care.
All for a simple monthly fee.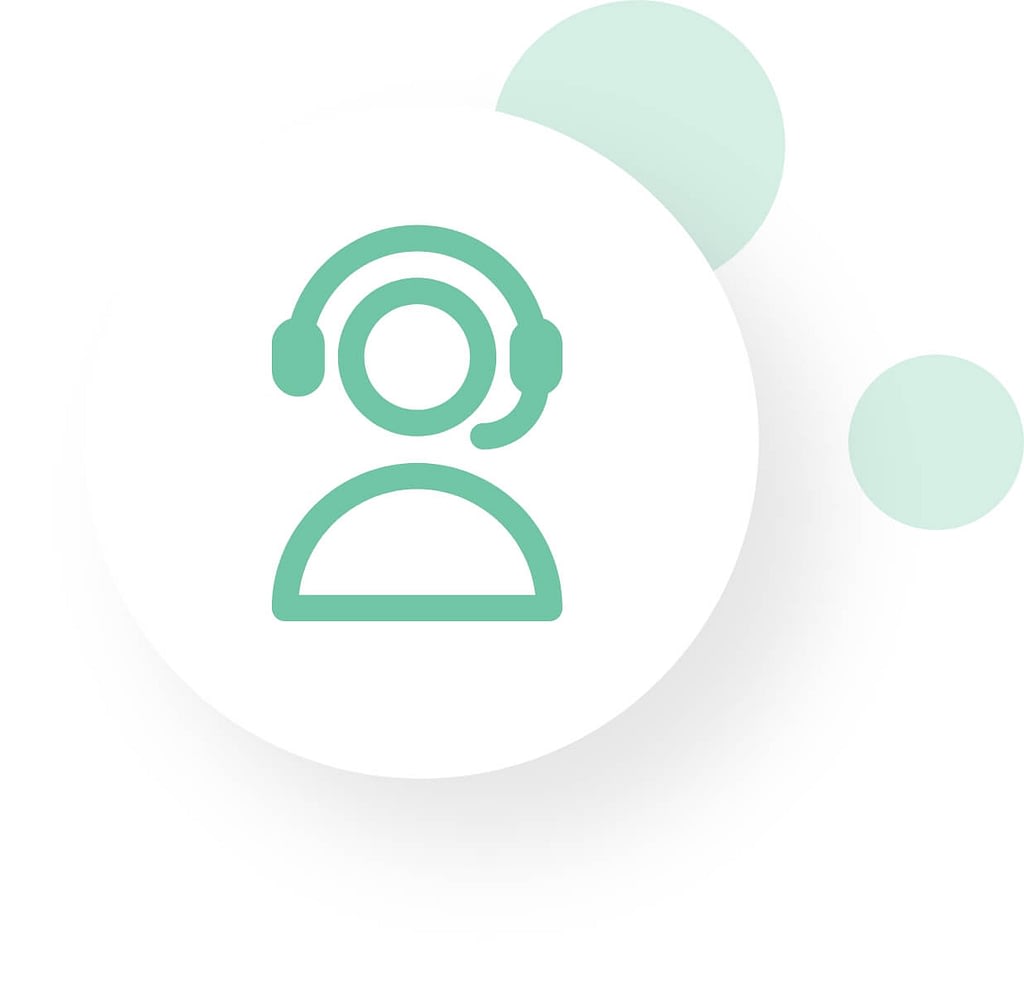 Commercial laundry equipment support services
Protect yourself against unexpected costs with comprehensive breakdown cover for laundry equipment. With a 24-hour helpline, 350,000 spares on tap, and a network of 450 engineers on call nationwide, you'll never be out of action for long.
Commercial dryer duct cleaning
Clean dryer ducts reduce the risk of fire and increase your tumble dryers' efficiency and keep you compliant with key safety regulations. Our experts will remove lint and debris before cleaning your ducts and filters.
Planned preventative maintenance
Scheduled laundry equipment maintenance is the ideal way to keep your vital machines running at full capacity. From safety checks to spotting early signs of wear and tear, we'll help to minimise any future downtime.
With JLA equipment, I have the confidence that the laundry will not let me down
Oratory Schools Association