Commercial boiler service contracts from
£30
p/m
Get a quote for a commercial boiler servicing and breakdown contract with JLA's easy to use price calculator.

We'll make sure your heating is always working...and always compliant
A trusted contractor for 50 years, JLA draws on five decades of experience in heating equiment installations to deliver a complete, end-to-end service.
With unrivalled coverage and highly-skilled gas-safe engineers, our business heating service contract provides you with complete peace of mind, knowing that your boiler is covered should it break down when you need it the most.
Because we know how important heating and hot water is in care homes, hospitals, schools, hotels and all other types of business, we'll be on hand when you need us most. Our friendly, expert Gas Safe registered engineers can take care of any issue you might face with a commercial boiler. With 5 or 7 day Response options we'll keep things running smoothly, prevent future boiler problems, make sure your appliance is compliant and improve overall heating and hot water efficiency.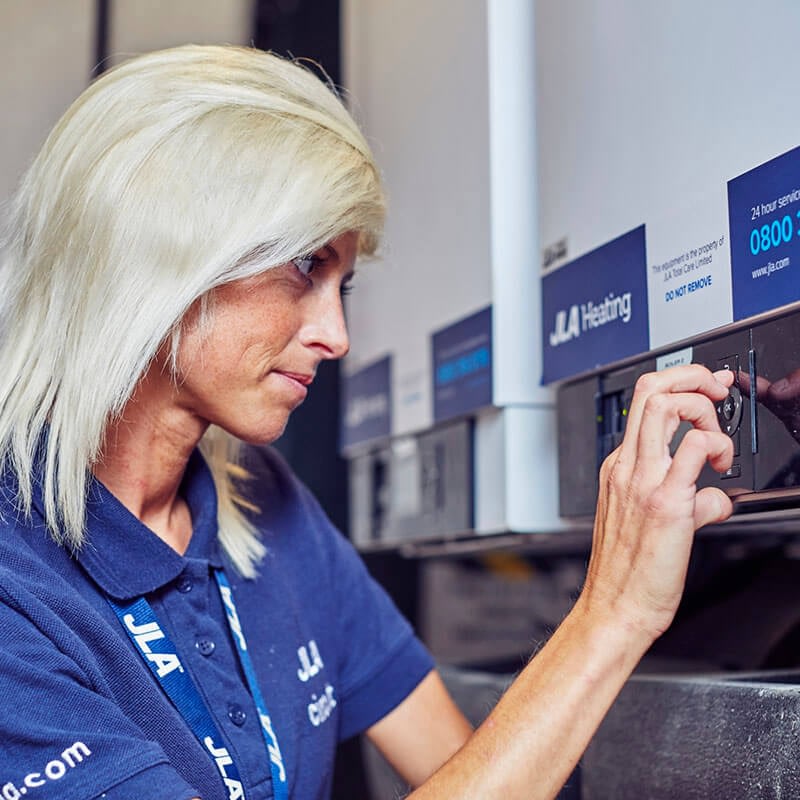 Boiler servicing you can rely on when it matters most
Many businesses only count the cost of poor or irregular servicing when it's too late. But by keeping on top of preventative maintenance, annual checks and breakdowns with a pay monthly contract, you can make sure your heating and hot water is always there when you need it.
Some boiler service contracts may look appealing at first glance – but can come with exclusion documents – cover from one household name carries over 40 pages of terms and conditions. Our Response plans have no exclusions – we cover any make, model and age in any commercial setting.
We'll take care of it.
What our heating maintenance contract covers - JLA Response features:
A choice of compliance checks on your:
5 or 7 day a week cover
Priority call out – inclusive of up to the 1st hours labour on site
Annual gas safety check on your appliance(s)
Annual service on your appliance(s)
24/7 helpline for faults or emergencies
When you take out a JLA commercial boiler service contract, one of our engineers will visit your site to carry out a full audit on your boiler, with a comprehensive service and gas safety check to ensure the boiler is being used efficiently and give you a seal of approval when it comes to gas regulations.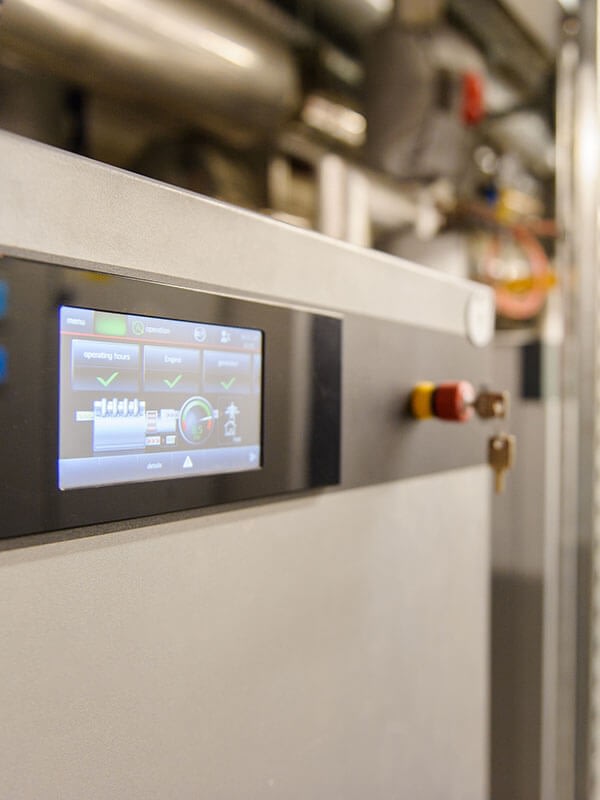 Benefits of JLA's comprehensive heating service contract:
Flexible appointments – no waiting around for restrictive am/pm or full day slots
Friendly local service – all work carried by Gas Safe engineers from your area
Cover one or all of your boilers with a single plan, regardless of manufacturer or age
Gas Safe registered and Safe Contractor approved engineers
Simple invoicing – no pre-approval or checks required
Unbeatable emergency response – engineers on site within 8 working hours
Is your current provider Gas Safe?
Always ask for proof of the engineers competence and ask to see their Gas Safe card. If in doubt, go to gassaferegister.co.uk
Our Gas Safe engineers – all local to your area – can service and repair all makes & models of boilers which means you'll have the convenience of a single-point of contact with a reliable & well-established Heating company for all your servicing and emergency callouts.
We constantly review our service and response times to make sure we are compliant and that we are the market leaders. This means you can be sure we'll keep things running smoothly, keep you compliant and most importantly, keep our promises.
Does JLA offer a commercial boiler service in my area?
Yes. Wherever you are, our nationwide network of heating engineers allows us to offer the fastest responses to any boiler service call-out.
And while local boiler contractors may not be able to get to your site for a number of days due to demand from homes and other businesses in your area, we'll always be with you within 8 working hours – even at weekends if you choose the JLA Response Premium option.
Our commercial heating engineers can of course provide a one-off boiler service whenever you need one, but we highly recommend an ongoing maintenance plan for the best value – with all labour included and a number of other benefits that come with having a pay-as-you-go.
Need to replace your commercial boiler?
If it becomes clear that your current boiler needs replacing, consider our all-inclusive Total Care subscription package. 
It's a monthly subscription plan that gives you brand new appliance installation with no capital outlay required, as well as 7 day breakdown cover, 24/7 remote monitoring and fault diagnostics and a 8-hour engineer response guarantee if anything needs fixing during your contract.