Catering cleaning chemicals
A full range of commercial kitchen chemicals for surface, utensil and crockery hygiene
Browse our cleaning chemicals...
JLA's range of catering detergents is designed to enhance the performance of your commercial kitchen by optimising the professional equipment you use, and delivering the best quality results each time. Able to meet the high demands of even the busiest kitchen, our commercial catering chemicals can also help to extend the life of your equipment by protecting it from blockages and breakdowns.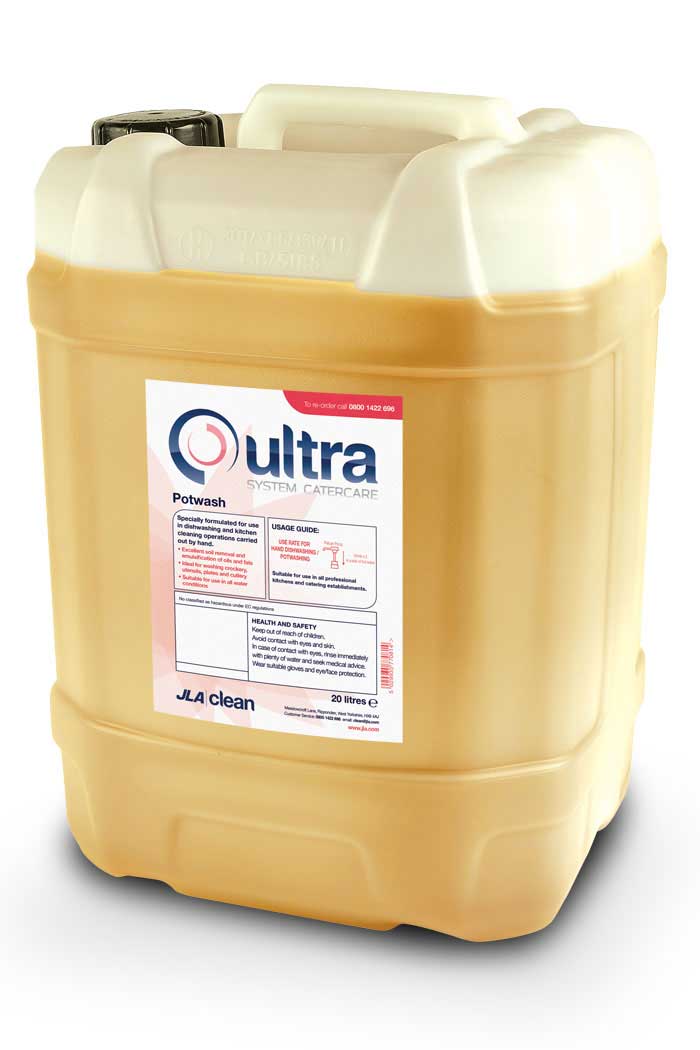 Removes oils/fats
Works in all water conditions
Suitable for handwashing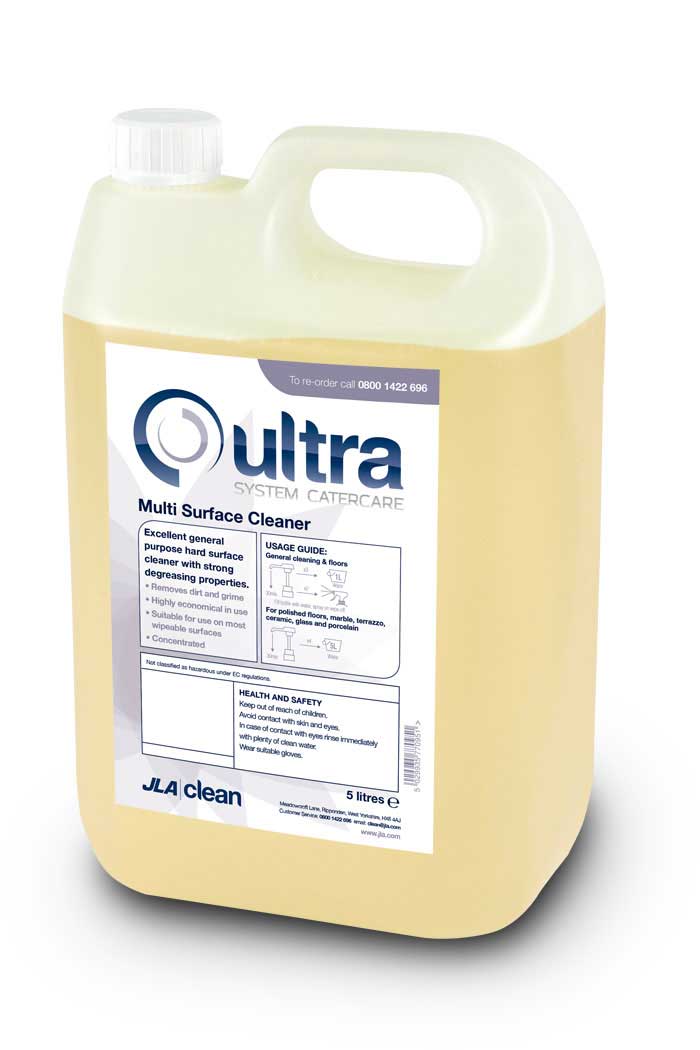 Ultra Multi-Surface Cleaner
Great all-round cleaner
Cleans walls, floors and paintwork
Safe for marble and terrazzo floors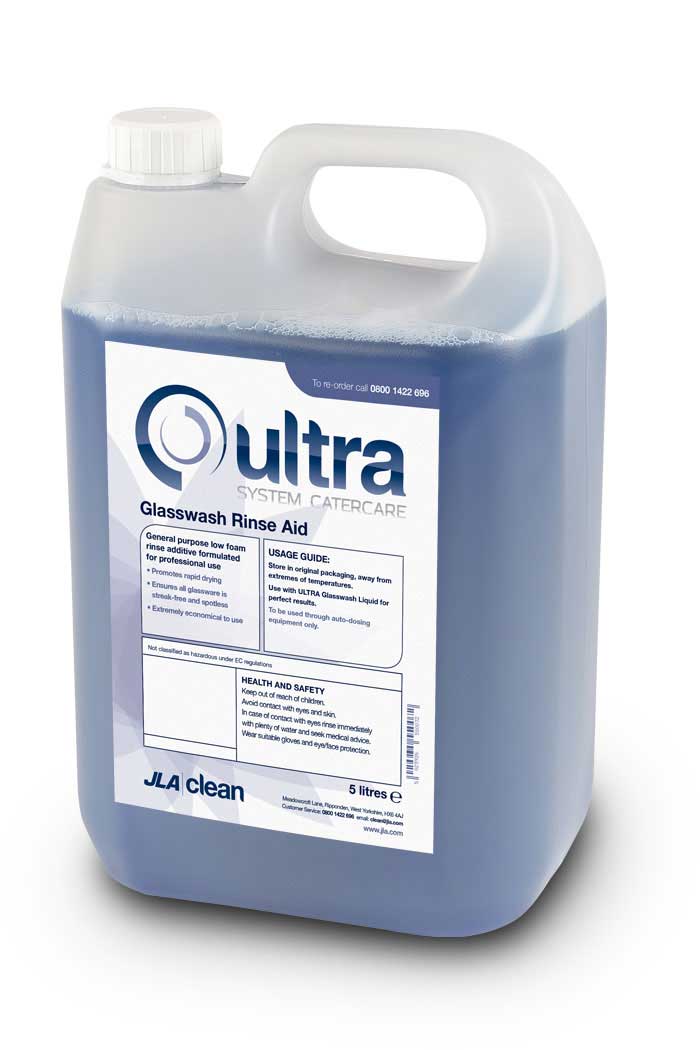 Ultra Glasswash Rinse Aid
Streak-free finish
Ensures rapid drying
Economical to use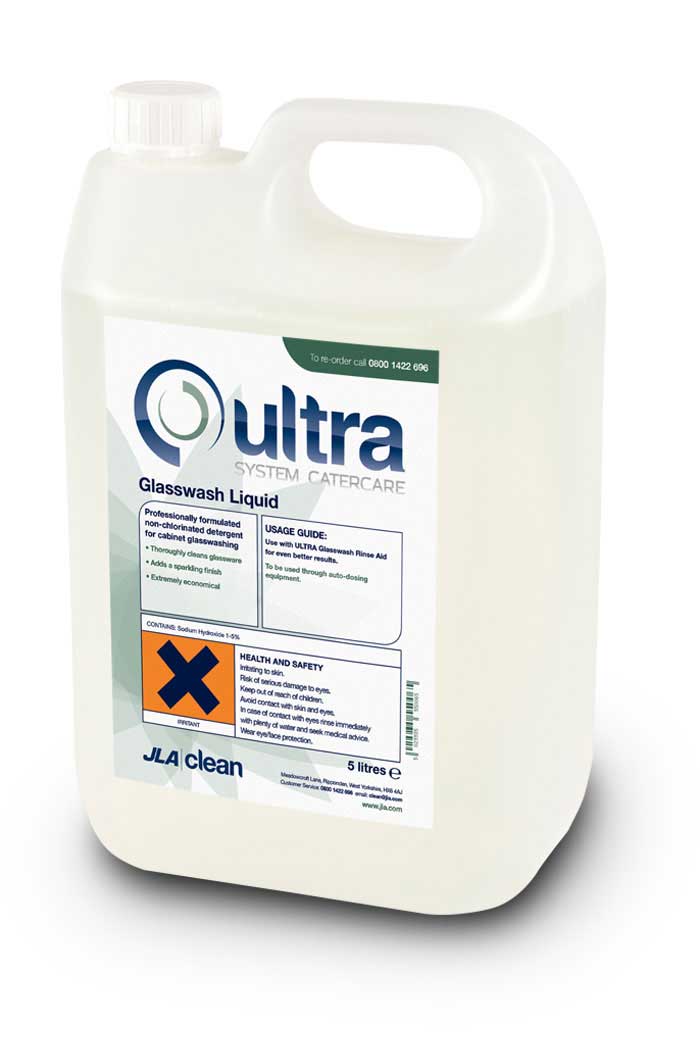 Adds sparkling finish
Economical to use
Prevents film build-up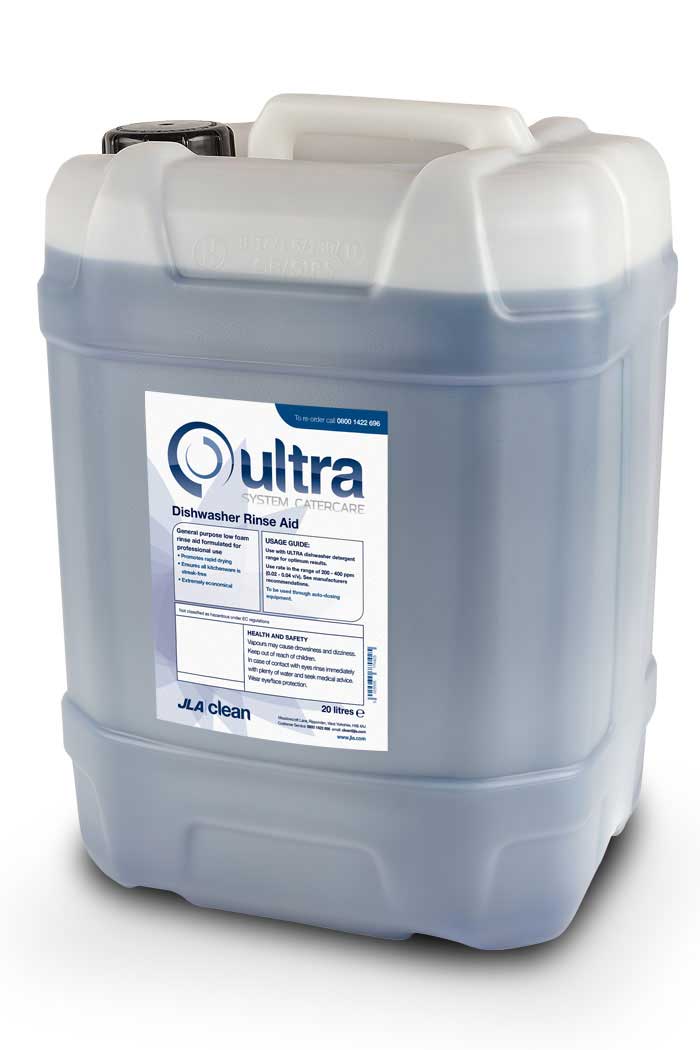 Ultra Dishwasher Rinse Aid
Promotes rapid drying
Offers streak-free finish
Economical to use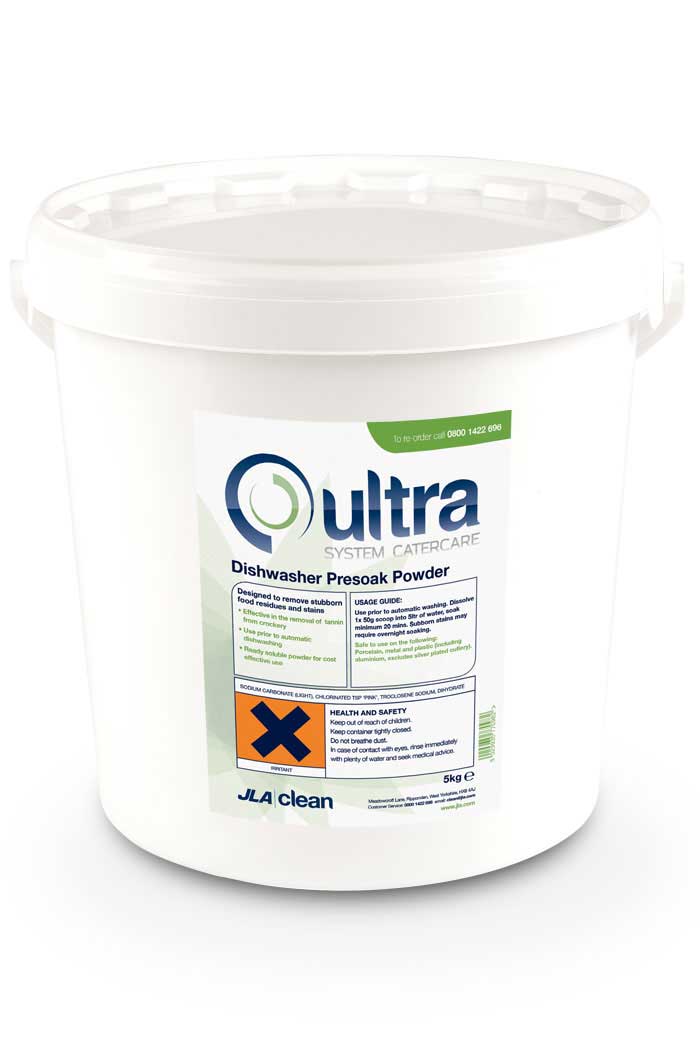 Ultra Dishwasher Presoak Powder
Effectively removes stains
Safe for porcelain, plastics and metals
Designed for catering/commercial kitchens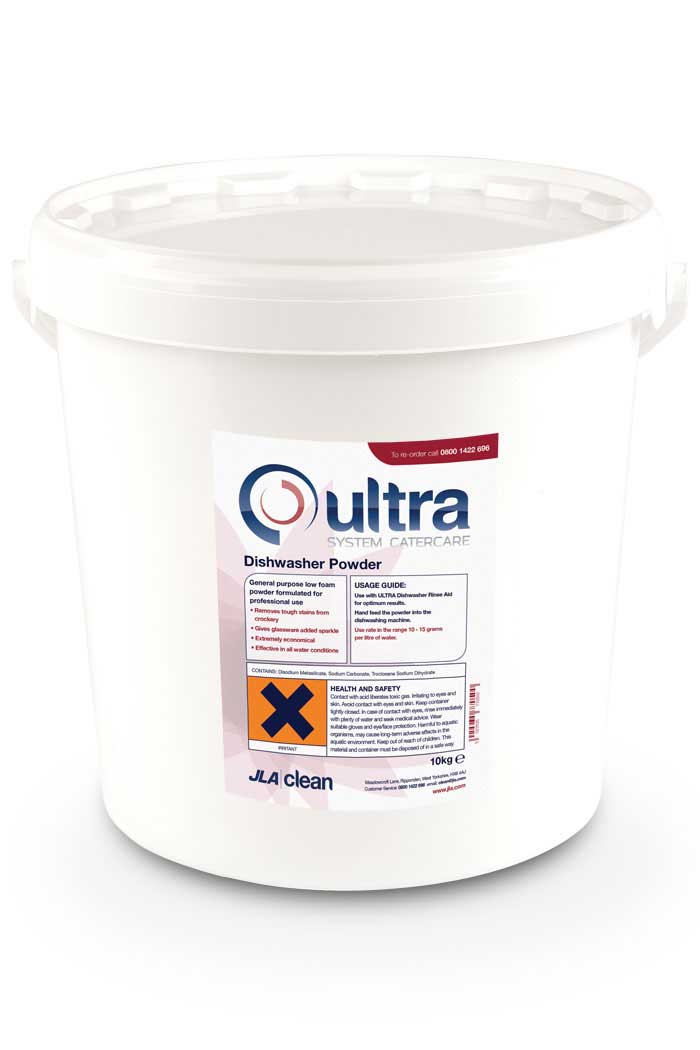 Lifts away tough stains
Adds sparkle to glassware
Works in all water conditions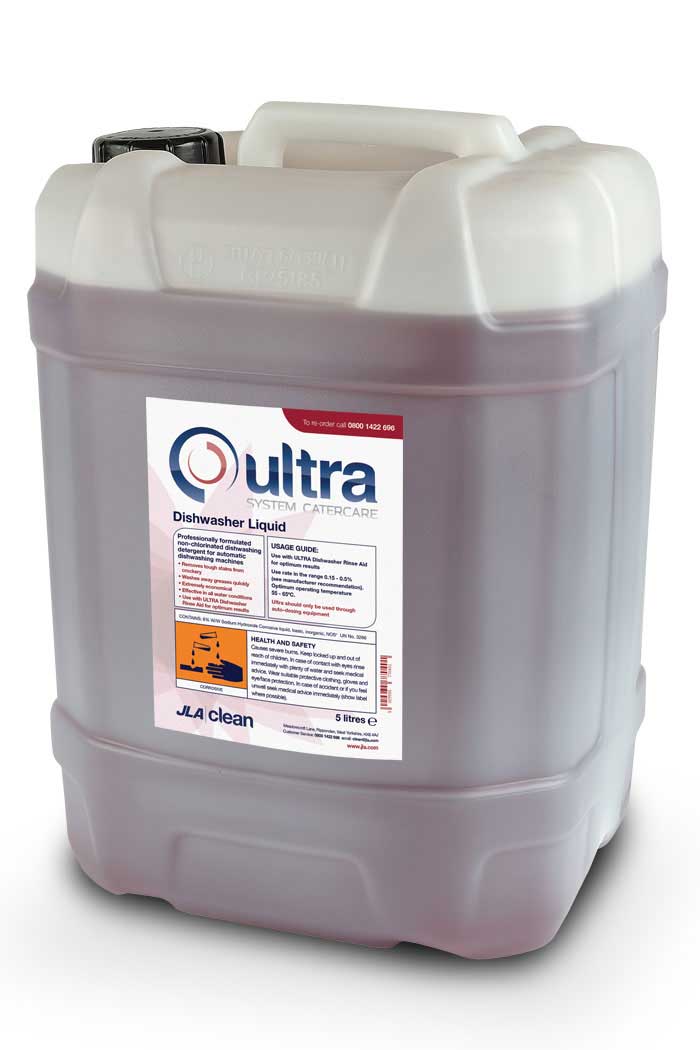 Quickly removes stains
Works in all water conditions
Powerful grease removal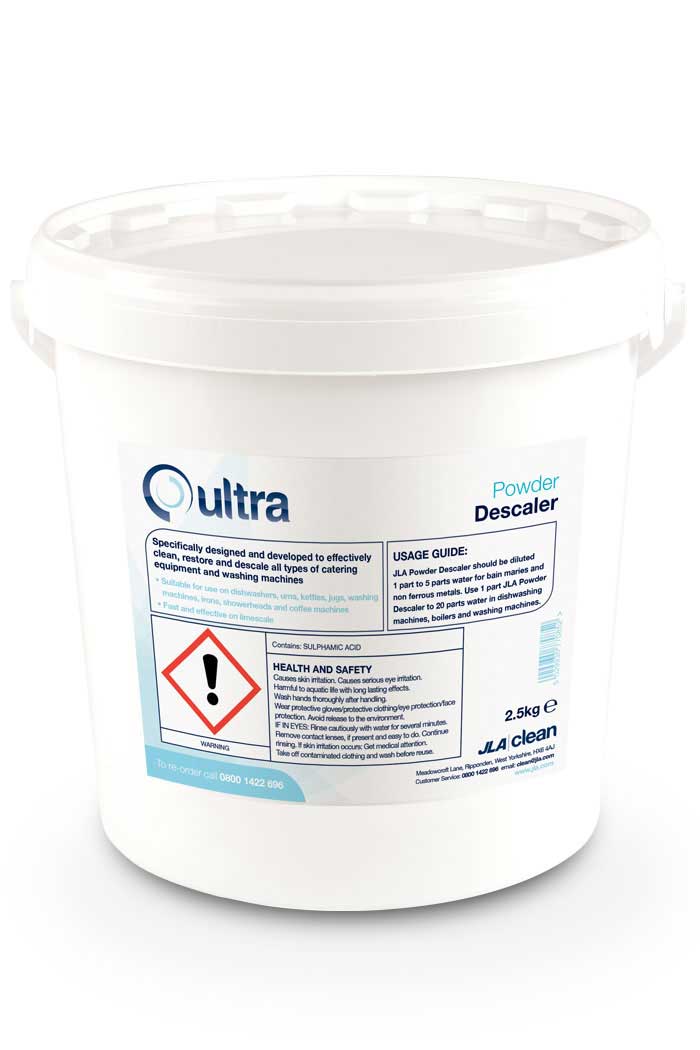 Ultra Dishwasher Descaler
Fast removal of limescale
Removes scaling from metal
Improves appearance of crockery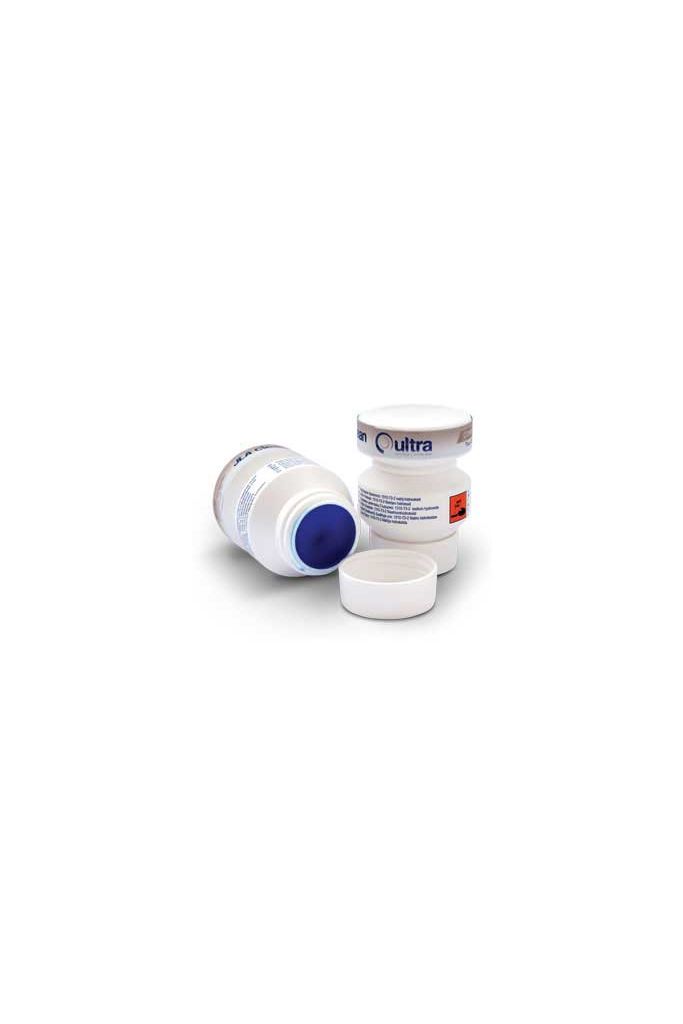 Ultra Combi Oven WaveClean
Effective, safe cleaning
No staff handling required
Low water/energy consumption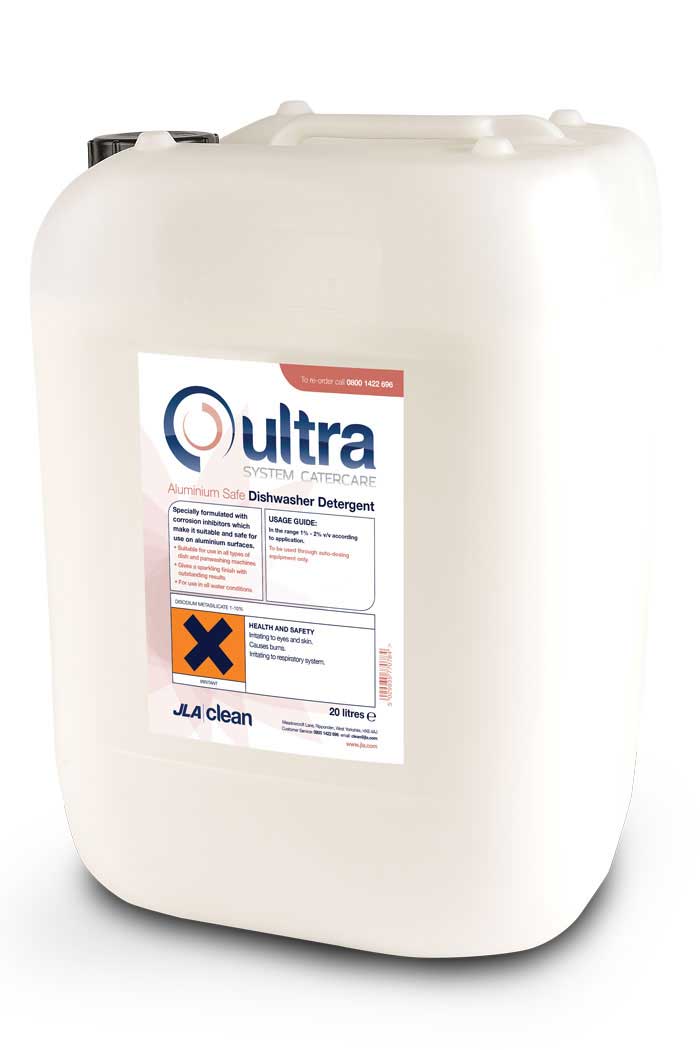 Ultra Aluminium-Safe Dishwasher Detergent
Effective on all aluminium equipment
Removes food residues
Suitable for all dishwashers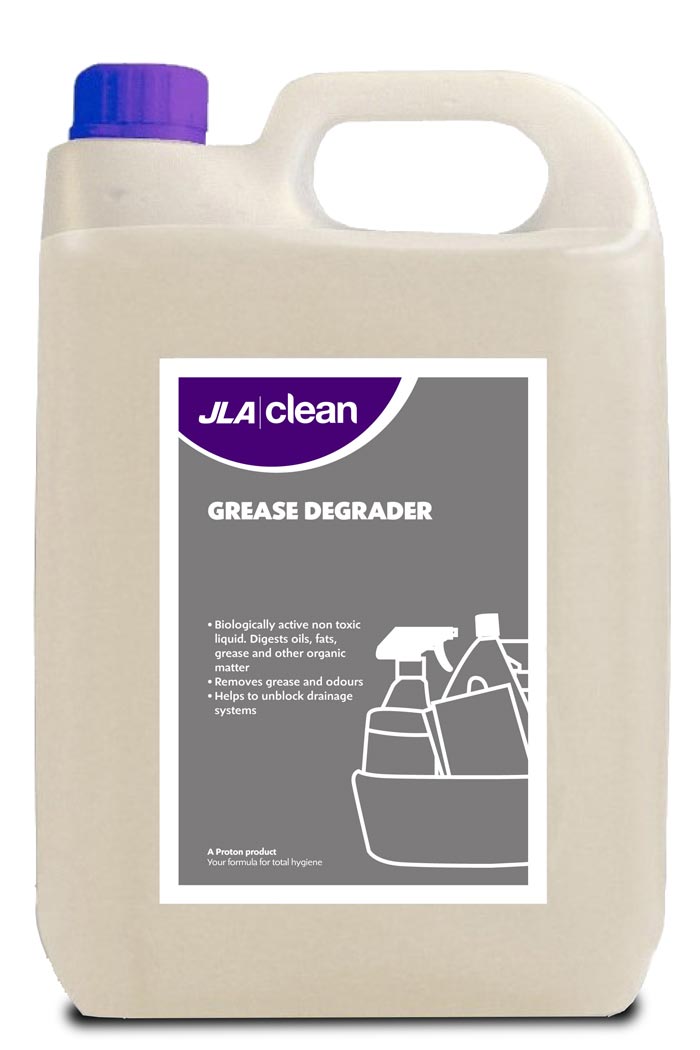 JLA Auto-Dosing FOG Degrader
Mains or battery operation in single unit
Pre-programmed during installation
Auto-dosing to minimise wastage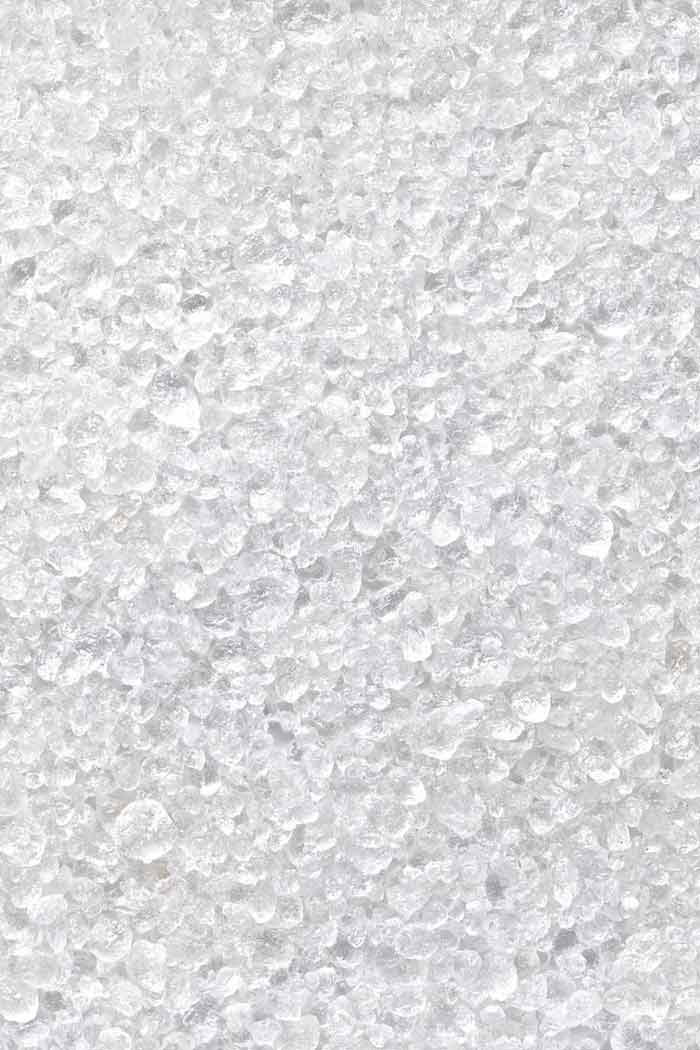 Softens water for better finish
Reduces need for extra detergent
No risk of rusting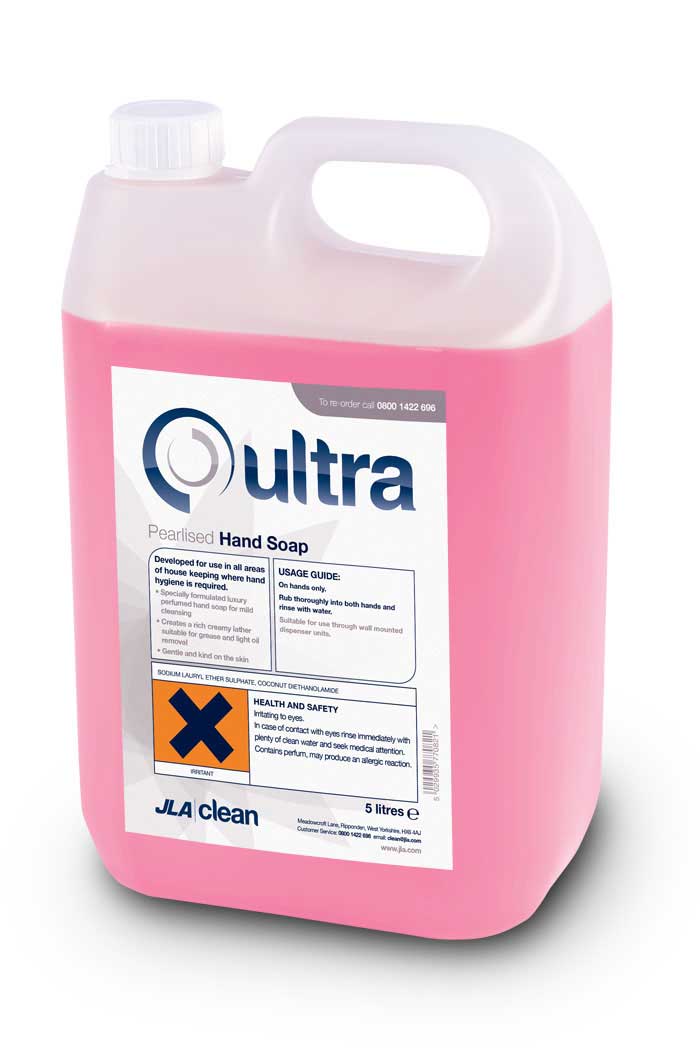 Commercial Liquid Hand Soap - Pearlised
Suitable for mild cleansing
Reduces skin irritation
Removes grease and oils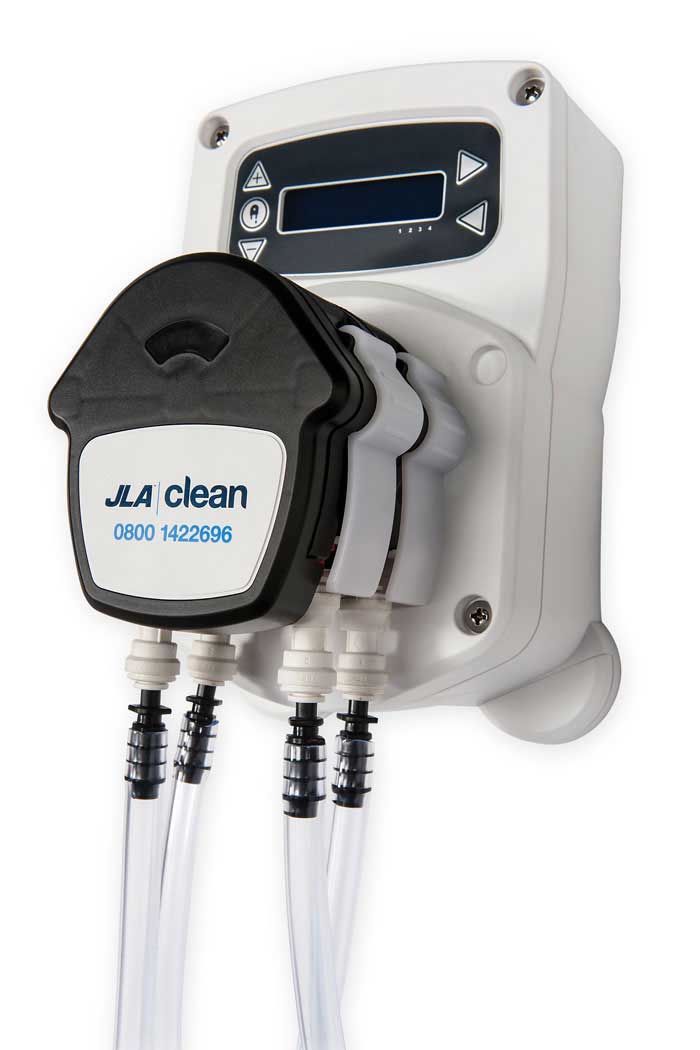 Catering Auto-Dosing Pumps
Promotes economic use of detergents
Safer for staff to handle
Reduced risk of wastage
Automatic chemical dosing
To make the most of your catering detergents, auto-dosing equipment is available which offers the ultimate in convenience by removing the need for manual handling. This in turn eliminates user errors that are often the cause of wastage and increased costs.
From combi cleaning liquid and de-scalers, to dishwashing and glasswashing liquids, we have the whole kitchen covered.