Professional tumble dryers require weekly cleaning and maintenance to prevent problems and ensure they continue working at their best. But what does this routine commercial dryer servicing and upkeep look like in practice?
Here, we're offering a need-to-know guide on cleaning and maintaining a commercial tumble dryer, so you can enjoy optimal performance and efficiency from your machine.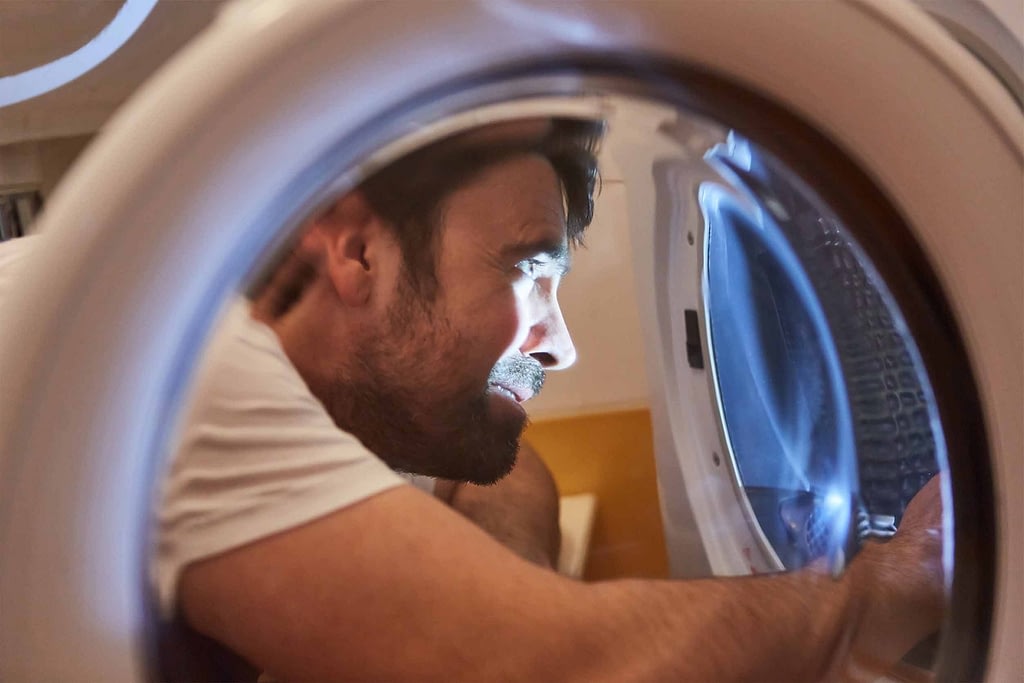 First things first – regular duct cleaning
Commercial dryer vent cleaning, including the ducts, is not only critical for ensuring efficient long-term operation but also for maintaining the overall safety of the appliance. That's why it's recommended that you conduct commercial dryer duct cleaning at least every 6-12 months, depending on how intensively the appliance is used.
Indeed, cleaning the ducts of your commercial tumble dryer isn't optional. You'll need to do it periodically to meet risk assessment standards, not to mention satisfy the safety requirements stipulated by your insurer (some companies may even ask to see proof of duct cleaning from policyholders).
Cleaning the ductwork and vents of your commercial tumble dryer setup typically involves four key processes, including:
Visual inspection of the dryer ductwork
Removal of lint and other debris from the ductwork
Cleaning of ductwork and filters
Report of work carried out on dryer ducts
Remember: ductwork cleaning isn't just a tick-box exercise to satisfy insurers and H&S officials. It can also drastically improve the expected lifespan of your commercial dryer. Without regular cleaning, clogged vents and ducts can lead to a burnout of the heating element, not to mention longer drying times which impact efficiency and output.
Need help with commercial dryer duct cleaning? Our experts are a phone call away.
Does your commercial or industrial tumble dryer run on gas? Then you'll need to have a gas safety check carried out every 12 months to comply with the Health and Safety at Work Act 1974. It's worth noting, too, that you can't perform these checks yourself or employ a non-licensed engineer to do it on your behalf; you book a safety check with an accredited provider that's licensed to grant certificates in accordance with the Gas Safety (Installation and Use) Regulations of 1998.
Did you know that all JLA engineers are permitted to carry out annual gas safety checks? That's because we're registered as a Gas Safe business. Learn more about our gas safety services here.
Regular servicing from a professional
As evidenced in our guide to the key components of a commercial tumble dryer, these appliances are complex machines with a range of moving parts that can develop issues and faults. As such, it's important to leave the servicing and repairs of your dryer to professionals who are familiar with the inner workings of these types of commercial laundry appliances.
Clean the filters and the overall machine
One job you can perform on your tumble dryer yourself, however, is the day-to-day cleaning of the machine. The filters, cabinet and internal drum of your tumble dryer should be clean at least weekly to maximise performance and efficiency. This can also help to prevent problems like blockages in the longer term.
Reduce operator errors by improving training
One of the best ways to maintain your tumble dryer in peak condition is to prevent problems and faults from happening in the first place. And this often starts with ensuring that staff are trained in the correct operation, cleaning and day-to-day maintenance of professional laundry appliances.
By investing in staff training now, you could save yourself a lot of time, money and hassle in the future. It's critical that your teams understand the importance of using the correct temperature, time and settings to keep your dryer working as efficiently as possible
Timely repairs and maintenance
As with commercial washing machines, any faults or errors with your commercial tumble dryer should be promptly reported and repaired, preferably by an accredited engineer. With JLA Total Care, you can enjoy an all-inclusive equipment and support package which guarantees an engineer response within eight working hours – perfect for getting your dryer up and running again in as little time as possible.
So there you have it, an essential guide to cleaning an industrial tumble dryer, along with some of the key maintenance considerations you should be aware of. Get in touch with us for more information on commercial tumble dryers and commercial laundry equipment.