In commercial settings, industrial steam ironing offers an efficient, versatile way to finish fabrics manually – quickly removing wrinkles to give linen and garments a crisp, professional edge. 
Here, we take a look at the benefits of steam ironing versus more traditional dry ironing, and explain why, despite electricity rates, clothes steamers could still be an energy-efficient option.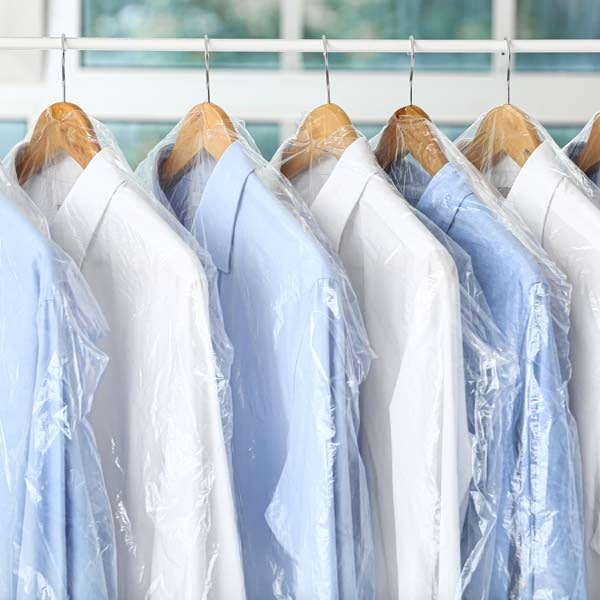 Steam ironing or dry ironing – which is better?
While there's plenty of debate about whether steam ironing is better than dry ironing, the sensible answer is also pretty simple: it all depends on the materials you're finishing. Steam irons tend to have the edge when you're dealing with fabrics that are prone to wrinkling – that's because the steam relaxes the fabric's fibres, and creates a smoother finish. 
Dry ironing, meanwhile, uses the heat of the metal base and the weight of the iron to compress the fabric's fibres, which produces a brilliantly smooth finish but can sometimes shorten the lifespan of the garments or linen in question.
Do industrial clothes steamers use a lot of electricity?
While clothes steamers do consume more water than traditional irons, they are actually very efficient and come with a bonus. When you steam-iron, you're also killing bacteria and helping to remove odours as you go. This not only prolongs the life of your fabrics, but also reduces the need for frequent washes. So, by steaming garments between washes, you're likely to use less water and energy, and save a little more.
Are dry irons ever better than steamers?
Dry irons definitely still have a place in most laundry operations, especially if you're dealing with thicker fabrics like denim or heavy cotton. Fabrics that are prone to melting – think suede, plastic-coated jackets, or delicate materials like satin and velvet – are also better suited. Plus, there could be situations where people want to wear their clothes straight after they've been ironed – steam ironing can sometimes leave garments feeling damp for a short period of time.
Why invest in a JLA commercial steam ironer?
JLA's S/AR Steam Iron and Board offer a full range of features designed to meet the demands of commercial laundries, with a build quality you can always rely on. The S/AR's stove-enamelled cabinet delivers cleanliness, longevity, and robust performance, while the heated ironing board removes residual moisture, keeping the ironing surface dry and enhancing the ironing process.
Thanks to the board's built-in vacuum, garments are cooled for sharper creases, and held to the table, which results in a superior finish. And because the iron uses a micro-switch control for a constant supply of steam, you can enjoy professional results with minimal staff training, and streamline the ironing process.
What's more, the whole unit is mounted on castors, so you can move it about and enjoy maximum flexibility in any setting.
For more advice on commercial irons, contact JLA's experts.