Browse our commercial ranges
We offer four- and six-hob or burner range ovens, as well as bullseye range ovens, to suit any type of commercial kitchen. Whether you choose a gas or electric cooker, we have the model you need to handle the busiest service periods.
Benefits of a JLA commercial range cooker & stove
Stainless steel construction for reliability and durability
Sealed hob tops and enameled oven chambers for easy cleaning
A range of sizes and styles from all of the top brands
Spacious oven capacities
Models with integrated hobs available
Drop down or side opening door models available
Four-burner, six-burner and bullseye models available
Single and double oven models to suit the needs of different sized kitchens
Discover the benefits of
Total Care
When we say Total Care, we mean Total Care. The ultimate 'rental' option, our plan gives you extra benefit of full service and breakdown support.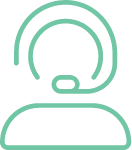 24/7/365
support from our friendly advisors including
bank holidays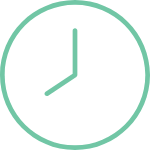 Guaranteed
engineer response within
8 working hours
wherever you are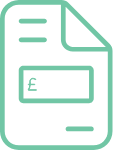 Market leading equipment with
no initial outlay, repair bills or call out charges,
ever!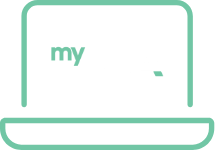 Access to
MyJLA
with
essential documents
and
help
at the click of a button
More about JLA's range cooker options
We know you need commercial range ovens you can trust to serve you well day after day, year after year, which is why we have developed units that are big on performance and reliability– every feature and control offers the level of quality you demand to ensure every meal you produce is consistently of the highest standard.
The JLA range of range ovens includes a variety of units that are suitable for all kinds of professional kitchen, whether you're an SME with limited space or a full service, high volume restaurant with constant demand through the day, we have ovens that will fit seamlessly into your kitchen, are built to last and will deliver great quality results every time.
We have an impressive selection of double and single door commercial gas ranges as well as models with a commercial gas cooktop for convenient and flexible food preparation. And with both drop-down and side opening doors available, there is sure to be a model that is suitable for use in your professional kitchen.
JLA's heavy-duty professional equipment is designed to the highest specifications, and can cope effortlessly with the constant challenges facing the modern commercial kitchen.
Professional Range Ovens FAQs
Major advantages of commercial range ovens include versatility, given they incorporate both an oven and a hob, along with a wide range of cooking techniques, such as baking, roasting, simmering, frying and boiling. They provide a high capacity along with the option of twin ovens and, therefore, are popular with chefs in commercial kitchens.
Multiple burners are highly advantageous, especially in busy kitchens that require flexibility in cooking numerous dishes at once. JLA supply range ovens with up to six burners, which are ideal when offering fast service and turnaround
Commercial range ovens are also extremely popular due to a selection of feature options. These include different capacities, the availability of gas or electric models, different shelf position options and multiple stove configurations.
A cooktop is a standalone appliance hob, which usually sits on a worktop or counter. A range oven, on the other hand, incorporates an oven along with hobs on the top to provide a more versatile cooking solution.
Commercial range ovens are available in either gas or electric models.
Professional gas range ovens offer precise temperature control and usually heat up much faster, which can be beneficial for certain cooking techniques. Electric range ovens are slower to heat up, however, they can provide a superior heat distribution and more consistent baking results – although other factors like availability of gas, environmental concerns and cost of operating should be considered before choosing between gas or electric models.