Browse our undercounter dishwashers
With thermal disinfection available, as well as speedy cycles lasting from just 11 minutes, you'll benefit from a constant supply of thoroughly washed cutlery, glasses and crockery. Pre, main and rinse washes are just some of the programme options that offer flexibility for you to turnaround up to 900 plates per hour, with a mix of basket sizes and dishwasher racks, depending on your model choice.
Discover the benefits of
Total Care
When we say Total Care, we mean Total Care. The ultimate 'rental' option, our plan gives you extra benefit of full service and breakdown support.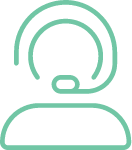 24/7/365
support from our friendly advisors including
bank holidays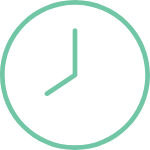 Guaranteed
local engineer response wherever you are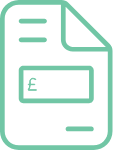 Market leading equipment with
no initial outlay, repair bills or call out charges,
ever!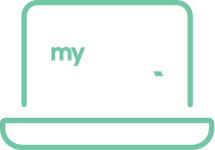 Access to
MyJLA
with
essential documents
and
help
at the click of a button
More about our undercounter dishwasher range
Available in both freshwater and tank system designs, JLA undercounter dishwashers are WRAS-approved to Fluid Category 5, helping you to ensure longevity from your investment and to find the most energy-saving option for your facility.
Where larger catering kitchens may need top-tier dishwashing, undercounter dishwashers allow for all the premium power of commercial dishwashing but with a streamlined specification, to ensure you're not paying for unnecessary perks. Superior to its domestic cousin, these mid-term washers will not overwhelm your business or budget, and are most commonly suited to smaller dining facilities, including restaurants and cafes, but also to facilities such as care homes, hotels, and health clubs.
Commercial undercounter dishwasher FAQs
Commercial grade undercounter dishwashers are available in a range of sizes and capacities to ensure you can find the right fit – however, they typically fall into two categories; freshwater dishwasher and a tank system dishwasher. Freshwater dishwashers are connected to your cold water inlet, taking in fresh water for each cycle, and then heating it in order to wash and rinse your crockery hygienically. Alternatively, a tank system keeps an inbuilt tank of water at a consistent temperature meaning a quicker turnaround for processing high volumes of dirty dishes. Tank systems may mean that you need to pre-rinse items first, to avoid contaminating the water which is being re-used for each tank wash. These time-specific differences versu your required output may determine which is the best dishwasher for your business.
Undercounter dishwashers should last 15 – 20 years with appropriate care and maintenance.
'Off the shelf', undercounter dishwashers range from £500 anywhere up to £2,000 and because of this wide variation, it will be your size and capacity requirements which will determine the price tag. Running costs should be considered within your budget. Freshwater tanks may impact your water usage, whereas a tank system could cut energy costs by reducing the need to continually heat water.