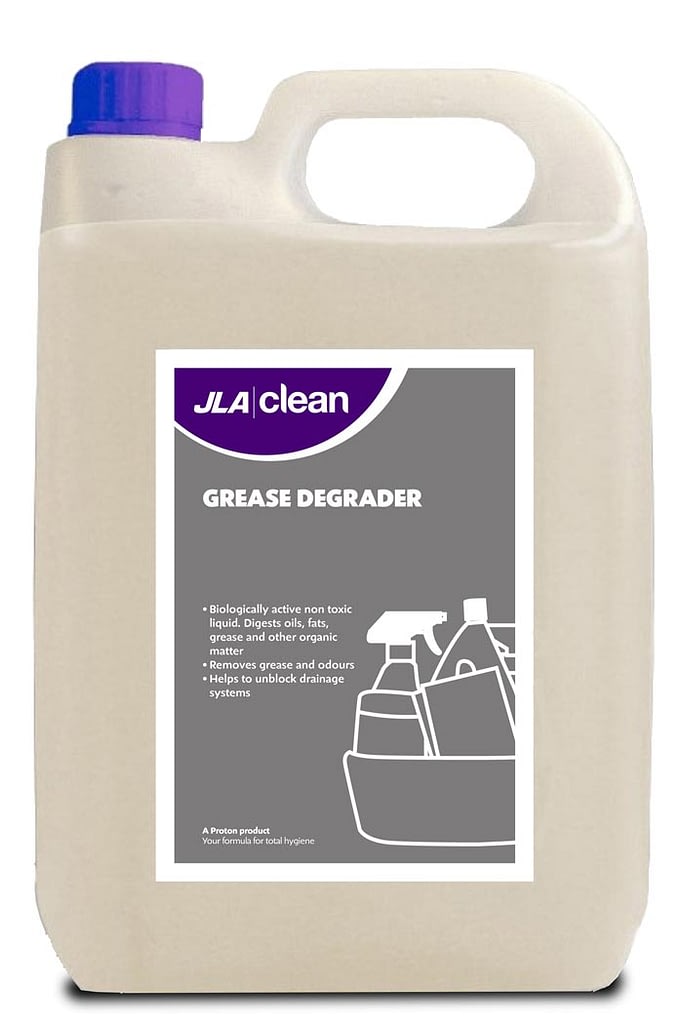 JLA Auto-Dosing FOG Degrader
The JLA auto-dosing FOG degrader is part of the first line of defence against the build-up of fats, oils, and greases (FOGs) in your commercial kitchen. It relies on bacteria to break down fats and prevent them from re-solidifying in drains and sewers, which can cause smells, infestations and regulatory issues.
You have a legal obligation under Section 111 of the Water Industry Act 1991 to ensure that you do not put anything into public sewers that can tamper with or block the flow of water. You must have procedures in place that minimise the impact that FOGs have on the public sewer system. Failing to do so can result in steep fines, closure of your premises or even prosecution.
Reduce the likelihood of blocked drains, unpleasant smells and vermin infestations, and make sure your commercial kitchen stays compliant with regulations by choosing the JLA auto-dosing FOG degrader.