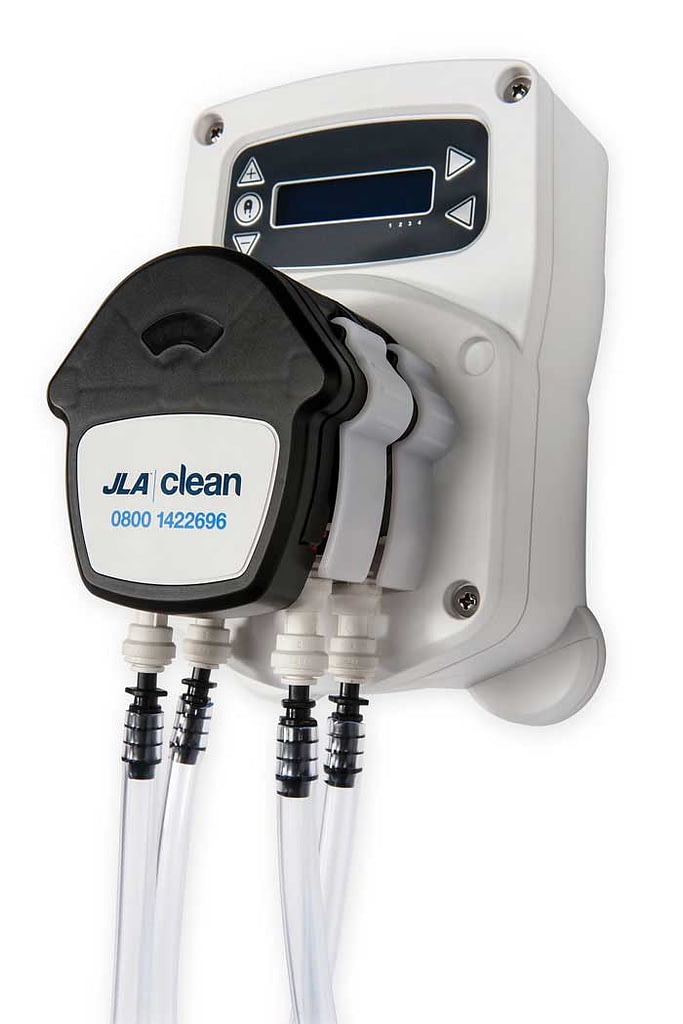 Catering Auto-Dosing Pumps
Make the most of our catering detergents with auto-dosing pumps from JLA. Using an auto-dosing system can help you be more economical in your kitchen as they remove most of the user errors that cause wastage and increase costs.
Our detergents team will create a custom-tailored solution for your kitchen that meets the specific needs of your site, taking into account issues such as water types and racks of plates cleaned per hour. You'll get the perfect amount of detergent in every wash without having to even open a bottle or tub.