Why is emergency lighting important for businesses?
Emergency lights are essential for all commercial properties, as well as residential buildings with high occupancy such as hotels or student accommodation.
In the event of an emergency, lighting can help lead the way to safety. That's why, for commercial properties it is a legal requirement to ensure that premises are equipped with an appropriate emergency lighting system.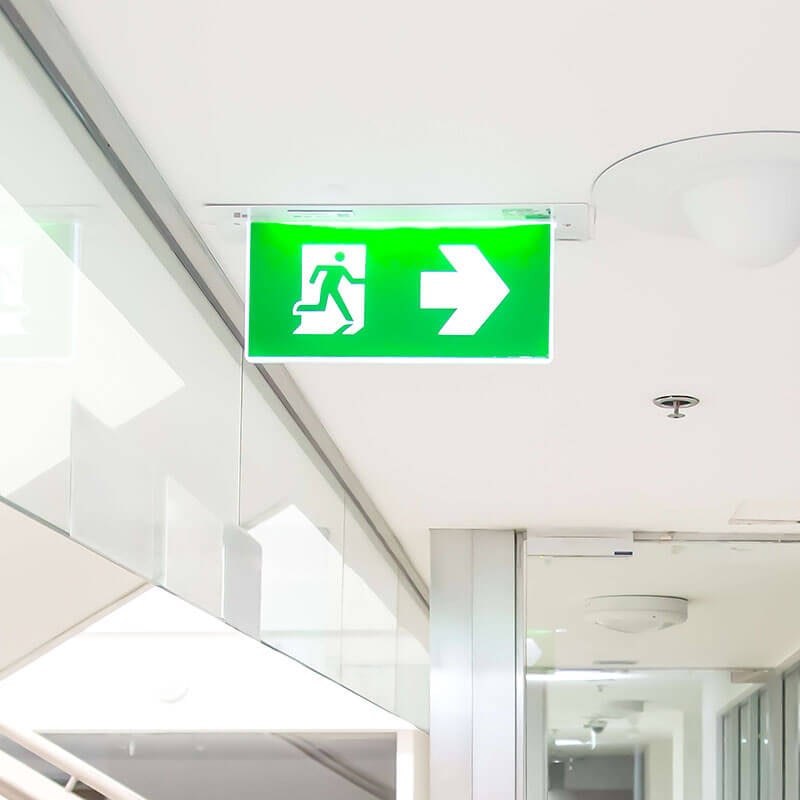 It is a legal requirement that non-domestic buildings should be safe at all times, which includes during the likelihood of a power outage, meaning that emergency lighting is essential.
Emergency lighting should be tested annually by a competent person to BS5266 and a function test carried out by a competent person monthly. A competent person should have appropriate understanding of the maintenance and servicing of emergency lighting.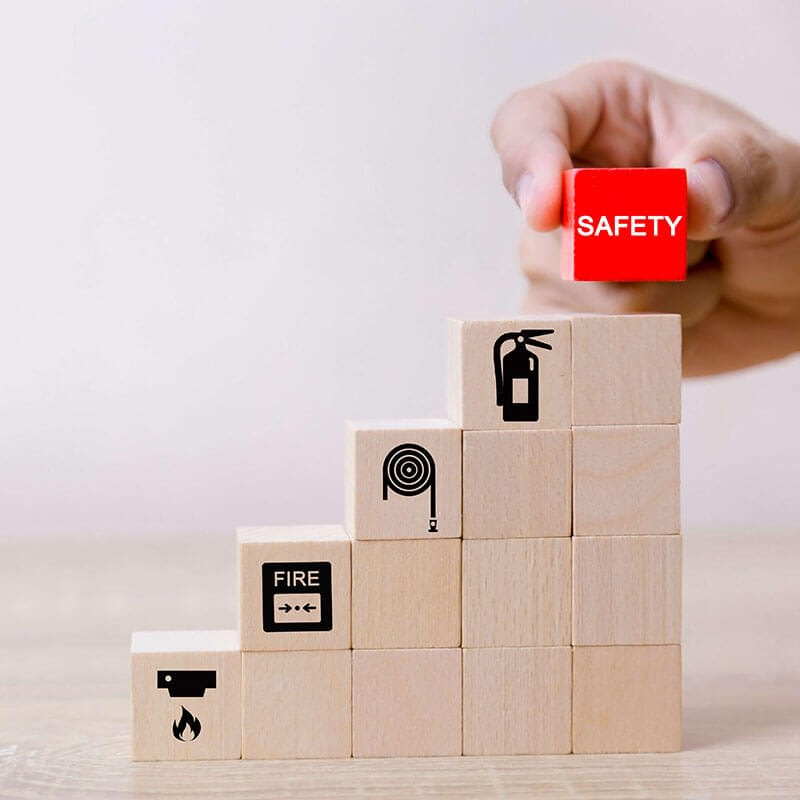 Why choose JLA for your emergency lighting?
With over 100 years of collective experience in fire solutions, we can design, install and maintain emergency lighting which is specific to your requirements.
Ensuring your premises meets the latest building regulations and local authority requirements, our fully trained and professional team of engineers work to the British Standard. We offer a comprehensive range of emergency lighting including: high efficiency (LED is required), emergency lighting with both standard and bespoke designs and testing of central battery powered systems.
We create the right solution for your business
We look at your specific needs and develop the right commercial fire safety and security solutions for your business.
JLA Total Care gives you all the fire safety and security equipment you need in one all-inclusive plan, including design, installation, maintenance and repairs for a simple monthly subscription payment.
Whatever the job calls for we'll take care of it.
Our fire risk assessments support the responsible person by looking at where the fire hazard risks are. Along with fire door inspections and compartmentation surveys, this forms the basis for your fire safety plan and ensures you're compliant with fire legislation.
We design and install fire alarm systems and fire safety equipment in your premises that are certified to British Standards BS5839, making sure your business is protected and meets UK fire regulations.
We can handle everything from reactive fire alarm call outs to your annual servicing requirements, in line with the level of risk you face. We also provide the planned maintenance you need for optimum performance, compliance and safety.
Trusted partner to over 25,000 businesses
Emergency lighting can be classified as either emergency escape lighting or standby lighting. It is designed to illuminate whenever there is a mains power failure. Many emergency lights are battery-operated, so that in the event of a power cut, lighting can function without a connection to the mains. This allows your staff and customers to safely exit the building if normal lighting fails.