All the must-have commercial fire fighting solutions you need from a single trusted partner
Our range of commercial fire fighting equipment
From installation to ongoing maintenance and emergency repairs, we can ensure you have the best-in-class doors, extinguishers, sprinklers, fire stops and accessories you need for complete reassurance when it comes to your commercial fire fighting equipment.
Whether you choose our all-inclusive Total Care equipment subscription with 7-day emergency response included, or a pay monthly 'bolt-on' service contract that covers any kit we install (as well as existing fixed fire fighting equipment from other suppliers if required)*, we're here to ensure your people and premises are fully equipped should a fire break out.
Whatever the fire fighting demands of your specific site, we can help with a full range of water (red), foam (white), carbon dioxide (black), dry powder (blue) and wet chemical (yellow) extinguishers – as well as the mounting required. 
If required, we can survey existing extinguishers to check condition and compliance, and replace any that aren't fit for purpose either as a one-off purchase or as part of a Total Care subscription plan with no need for upfront CAPEX. And whether you have JLA equipment or appliances from elsewhere, we provide ongoing maintenance, testing and repair services too – please ask for details.
All JLA extinguishers are BS kite-marked BS EN3, CE Marked, installed to BS5306-8:2003, commissioned and maintained to BS5306-3:2009 and quality audited by both BSI and our own internal team.
In addition to fire fighting units around your buildings, we can provide bespoke design and planning as well as equipment installation for localised suppression in specific areas, such as your commercial kitchen. Please ask for details if you have specific suppression system requirements.
Sprinklers can act as a vital first line of fire fighting defence – especially when buildings are unoccupied and must be tested & maintained to ensure they will perform in an emergency situation. At JLA we offer traditional water sprinkler systems, as well as an innovative misting and fogging systems.
We can provide tailored advice and installation when it comes to 'passive' fire fighting with fire sealant, damper, hood, cover, sleeve, collar, batt and compound solutions. Installing these elements means that, if a fire does break out, the fire fighting can begin even before any extinguishers and sprinkler systems come into their own.
In addition to core equipment, we can also provide first-defence fire fighting accessories such as blankets, buckets, beaters, hoses, and hot works kits to help deal with smaller fires. For wardens, we can also source hi-vis clothing that can speed up emergency service assessment and response when they arrive onsite.
A fire risk assessment is recommended to help you identify risk and highlight exactly which fire safety equipment you need – and it's also a legal requirement.
Our experts will be happy to support your Responsible Person, and take on the complexities of a full audit to save you time and ensure all checks and documentation are completed professionally.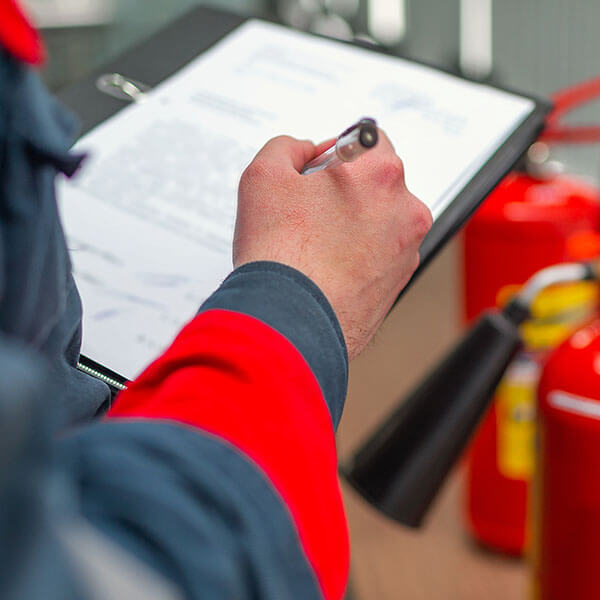 Whatever your fire fighting challenges, contact our team today for a no-obligation fire safety discussion. We'll get to know your exact requirements and advise on the best way to protect your staff and premises.