Our experts will advise you on the best fire extinguishers for your business along with installation and on-going maintenance.
Why fire extinguishers are important for businesses
A correctly serviced fire extinguisher can protect your business, assets and employees.
A fire extinguisher is an integral piece of life saving equipment and can prevent a small fire from spreading into a major incident, which could destroy your business.
The Fire Safety Order 2005 states that appropriate fire-fighting equipment, including portable fire extinguishers, must be provided where there is any risk of fire, meaning that it isn't just a guidance to include fire extinguishers on your premise, but a legal requirement.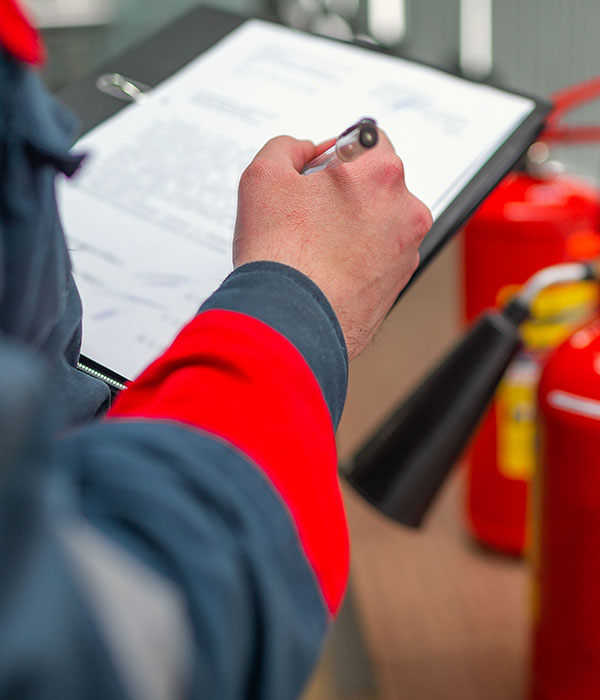 How do I know which type of fire extinguisher I need?
As each fire type requires a different fire extinguisher, it's important to work with a trusted partner to understand which is the right one for your business.
With over 100 years of collective experience in fire solutions, we work with our clients to ensure the fire extinguishers fitted are right for their requirements. All of our extinguishers are manufactured to BS EN3 standard and carry a CE mark.
Join the thousands of businesses who trust JLA to look after their fire and security solutions.
…with our 24/7, 365 days per year friendly customer helpline.
…with our nationwide network of expert fire engineers.
…with our expert advice, design, installation and maintenance solutions.
Trusted partner

to over 25,000 businesses