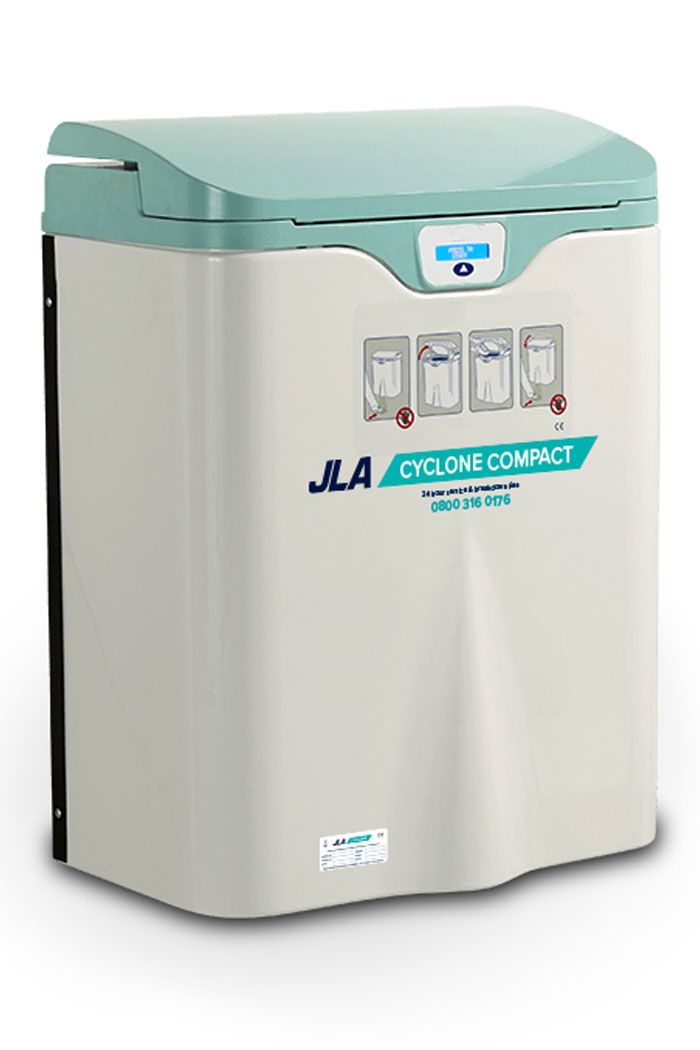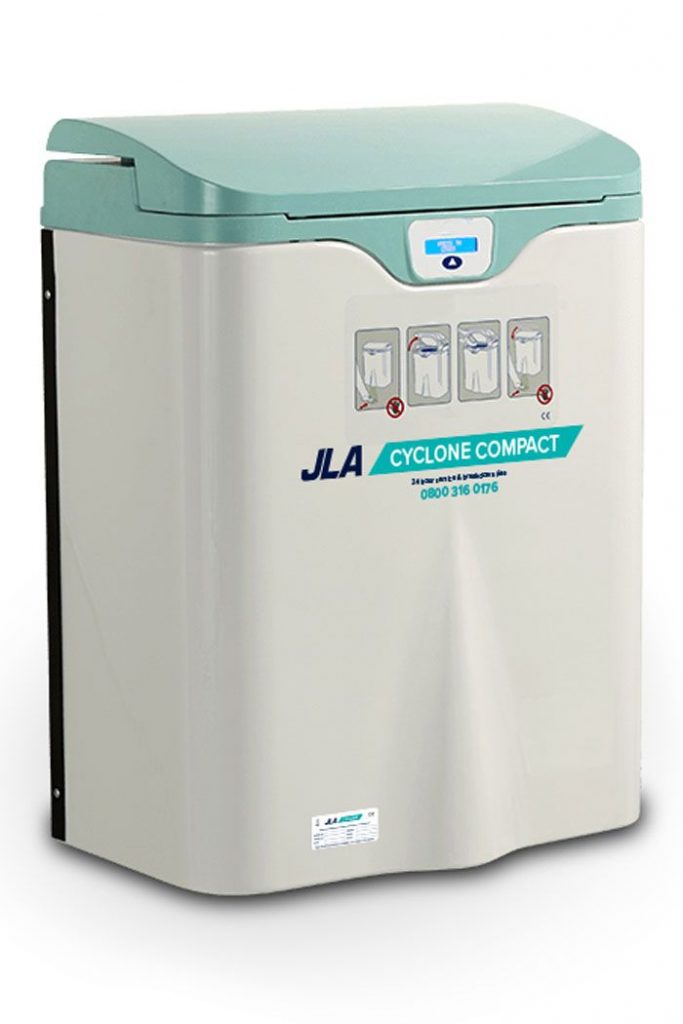 JLA Cyclone Compact Pulp Macerator
The JLA Cyclone Compact is a space-efficient unit, designed for safe and effective waste disposal at the point of care. With flexible installation options such as integrated, floor-standing and wall-mounted, it is ideal for patient bathrooms and specialist areas such as x-ray, radiology and chemotherapy.
Removing the need for clinical staff to carry infected waste to a seperate sluice or utility room, the Cyclone Compact improves infection prevention and saves valuable nursing time.
Featuing the unique SMART Flow technology, the Cyclone Compact ensures waste is only released to the drain once the size of waste particles is minimised and no dry or bulky material can pass into the drain.
Peace of mind with Total Care
Certainty starts with an all-inclusive commercial equipment subscription from JLA.
All our laundry, catering, heating, AC and fire safety solutions are available with 'Total Care', including OTEX. That means you can get the brand new equipment you need for no capital outlay, and protect yourself from the cost and hassle of unexpected breakdowns with 7-day emergency response.