Infection control In the hotel sector
Download your free exclusive report today
We asked 2000 members of the public how their expectations around hygiene and infection control have evolved since last year. This Insight Report shares the findings, and sheds light on the importance of cleanliness when it comes to attracting customers back into your business post-lockdown.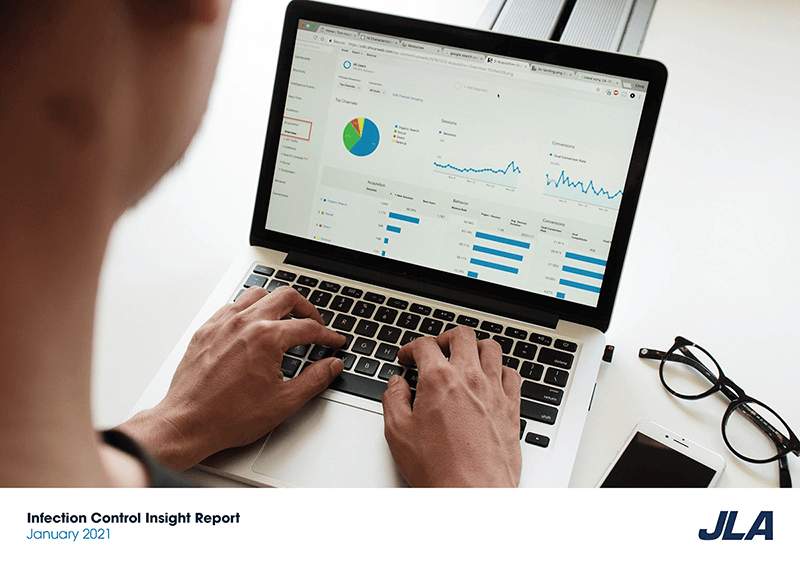 2020 has thrown infection control into the spotlight like never before and the hospitality industry is one of the hardest hit. Hotels have found themselves under the microscope when it comes to infection control as "staycations" look to be more popular than ever when the industry can open to the public.
54% of respondents named cleanliness and hygiene as their number one priority when choosing between hospitality businesses post COVID-19
65.1% would never use the business again if they had a poor hygiene reputation
87.6% of respondents said a strong reputation for hygiene and infection control is important to them and critical to public trust
The Quality Mark for Infection Control
Put simply, effective disinfection is no longer "nice to have" but instead an absolute necessity for businesses looking to thrive in 2021 and beyond. Reassuring customers that your business is safe will be key to them booking with you – if your business needs support in addressing these areas – and maximising opportunities that come with gaining a 'Quality Mark' for infection control (through solutions like OTEX ozone laundry and room disinfection), contact our experts today.