Infection control In the sports sector
Download your free exclusive report today
We asked 2000 members of the public how their expectations around hygiene and infection control have evolved since last year. This Insight Report shares the findings, and sheds light on the importance of cleanliness when it comes to attracting customers back into your business post-lockdown.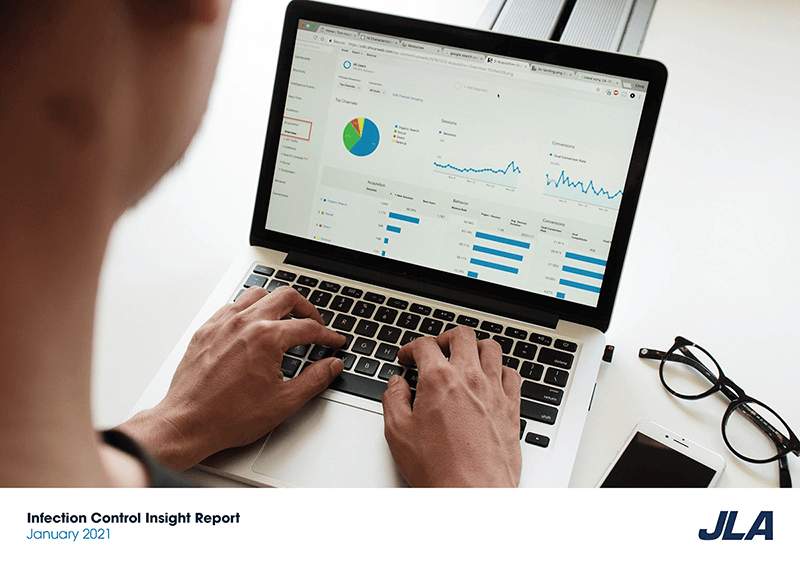 2020 has thrown infection control into the spotlight like never before, upending the sport and fitness sector across the UK and, even in 2021, we are still seeing even fixtures in elite sports, such as the Premier League, disrupted, delayed and even postponed altogether due to infection outbreaks.
67.6% of sports fans would not be comfortable attending live sporting events with 7.8% suggesting a feeling that elite sports organisations do not treat infection control as a priority
43.2% of clubs have not reopened at all because of COVID-19 – a further 12% were unable to open specifically due to infection fears
Four in five respondents (80.5%) said that tangible proof around a business's infection control procedures would be reassuring
The Quality Mark for Infection Control
Put simply, effective disinfection is no longer "nice to have" but instead an absolute necessity for businesses looking to thrive in 2021 and beyond. JLA can help across your entire sports club – from OTEX laundry disinfection for towels and kits, to ozone room sanitisers and air purifiers in changing rooms and communal areas. These solutions can give your visitors the trust that you are taking their safety seriously when it comes to infection and hygiene at your club. Contact our experts today to see how we can support you.