Any make, any model, any age – our breakdown plans give you peace of mind so in the event of a fault, we've got you covered.
Protect your business with our service contracts
While our all-inclusive Total Care solution offers the gold standard in removing the risk of expensive equipment breakdowns or repair costs, we also have a range of solutions tailored to meet the needs of those looking for alternative levels of cover. From parts and labour to a 24/7 customer helpline and everything in between, we can help you find a level of cover that best suits your business and with more than 270 engineers across the country, we'll always be here to help keep you up and running.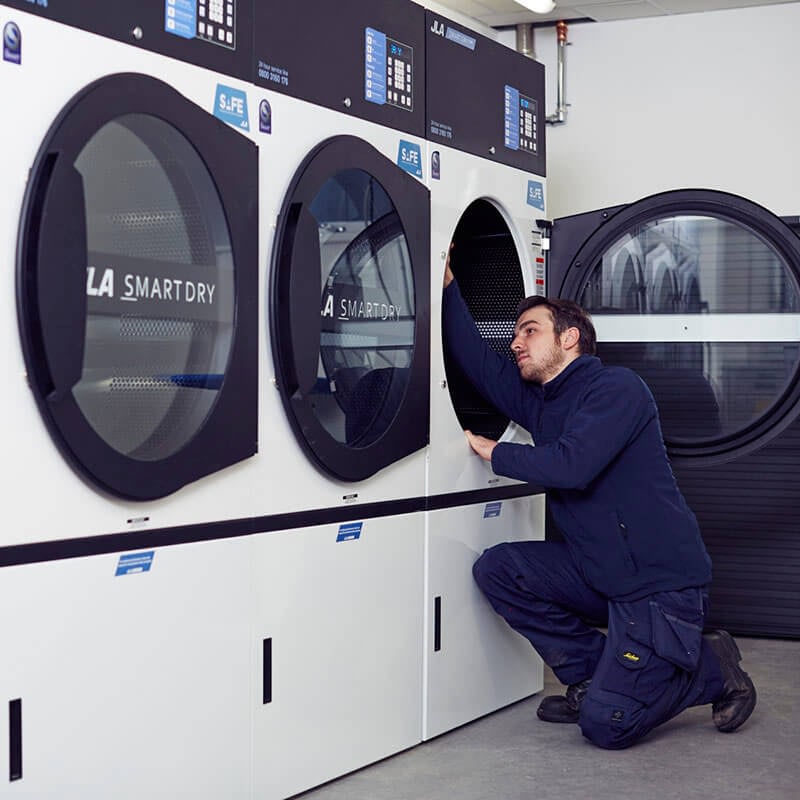 Laundry service contracts
If your laundry breaks down and you don't have cover, you'll have to foot the bills for potentially expensive repairs and replacement parts.
Our range of service contracts offer you the ability to protect your business against these costs and provide you with unbeatable service cover tailored to your needs.
Catering service contracts
A breakdown in your kitchen can cost you time and money.
With JLA you can cover your commercial catering equipment against breakdowns – saving expense and hassle of call-out charges and repairs & providing same-day or next-day response and a discount on parts, all for one monthly payment.