When it comes to fitting out a commercial kitchen, size can be incredibly important. Thankfully though, if you only have a limited amount of space available, you can get creative with the appliances you choose. 
In this commercial catering equipment fitout guide, we'll outline exactly how to choose the right commercial cooking equipment for your kitchen. We'll also provide you with our favourite commercial kitchen tips.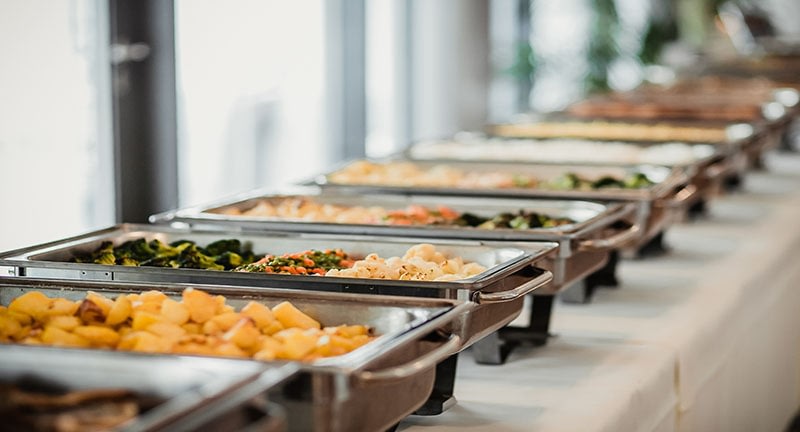 Choosing the right layout
You can't operate a safe and efficient kitchen without having the correct catering equipment in place. So, when it comes to commercial kitchen planning, you need to put serious consideration into exactly where your appliances will go. 
Remember, when planning your commercial kitchen, you're not simply deciding which appliances you'd like, you also need to consider exactly where these appliances will sit in the room and what a logical layout looks like. For example, you should sit as many of your appliances as close together as possible, so your chefs can work efficiently.
Choosing the right appliances
Once the commercial kitchen planning phase is complete, you'll know which appliances you need and roughly where they will sit. However, it's likely that at this stage of the process you may have realised you don't have as much space as you'd like. If this is the case, consider the following space-saving appliances.
If you choose a combination oven, you'll receive multi-function versatility in your kitchen. This is because these impressive (yet rather sleek and small) appliances allow you to steam, cook with convection, use a combination of both methods or regenerate pre-prepared dishes. 
If you're working in a small space, then you should search for appliances that allow you to perform as many cooking methods as possible. In this scenario, a commercial salamander grill is a great option. This is because this appliance allows you to cook, bake, brown, toast, grill, flash cook or simply finish everything from snacks and sandwiches to full breakfasts and burgers. As a result, you can complete a range of dishes quickly and easily. 
Similarly, you can also choose appliances that fit within your chosen layout. For example, if floor space is an issue but counter space is available, then you can opt for a countertop fryer instead of a traditional floor-standing option. The same can also be said for commercial hobs, which are also available as portable options if you don't opt for a range oven with an in-built hob. 
On top of all this, your fridges and freezers could double up as workspaces if you choose undercounter options. The same can be said for dishwashers. If you're only running a small café, then an undercounter dishwasher that doesn't take up much space and sits directly below your prep area could be the perfect solution.
Choosing the right furniture
Finally, you must consider the role commercial kitchen furniture will play in helping you increase the space you have available. By opting for modular commercial kitchen furniture, you can maximise prep and storage space while also complementing your other professional equipment.
Follow these commercial kitchen tips and you'll have no problem ensuring that you have all the necessary equipment for an operational and safe kitchen. If you need help planning your space or need assistance finding the right catering equipment, get in touch with our experts today. Whatever you need, we can help.