Professional kitchens consume approximately 2.5 times more energy per square foot than any other business space. The estimated total energy use of Britain's catering industry is more than 21,600 million kWh per year.
With the energy used in commercial cooking accounting for approximately 4-6% of operating costs – and many businesses working on a profit margin well within this range – by simply reducing energy use, savvy operators can benefit from increased profitability, without having to increase sales.
Because of this, when buying or upgrading catering equipment, energy efficiency should be a key consideration for all professional chefs and commercial kitchen owners/managers.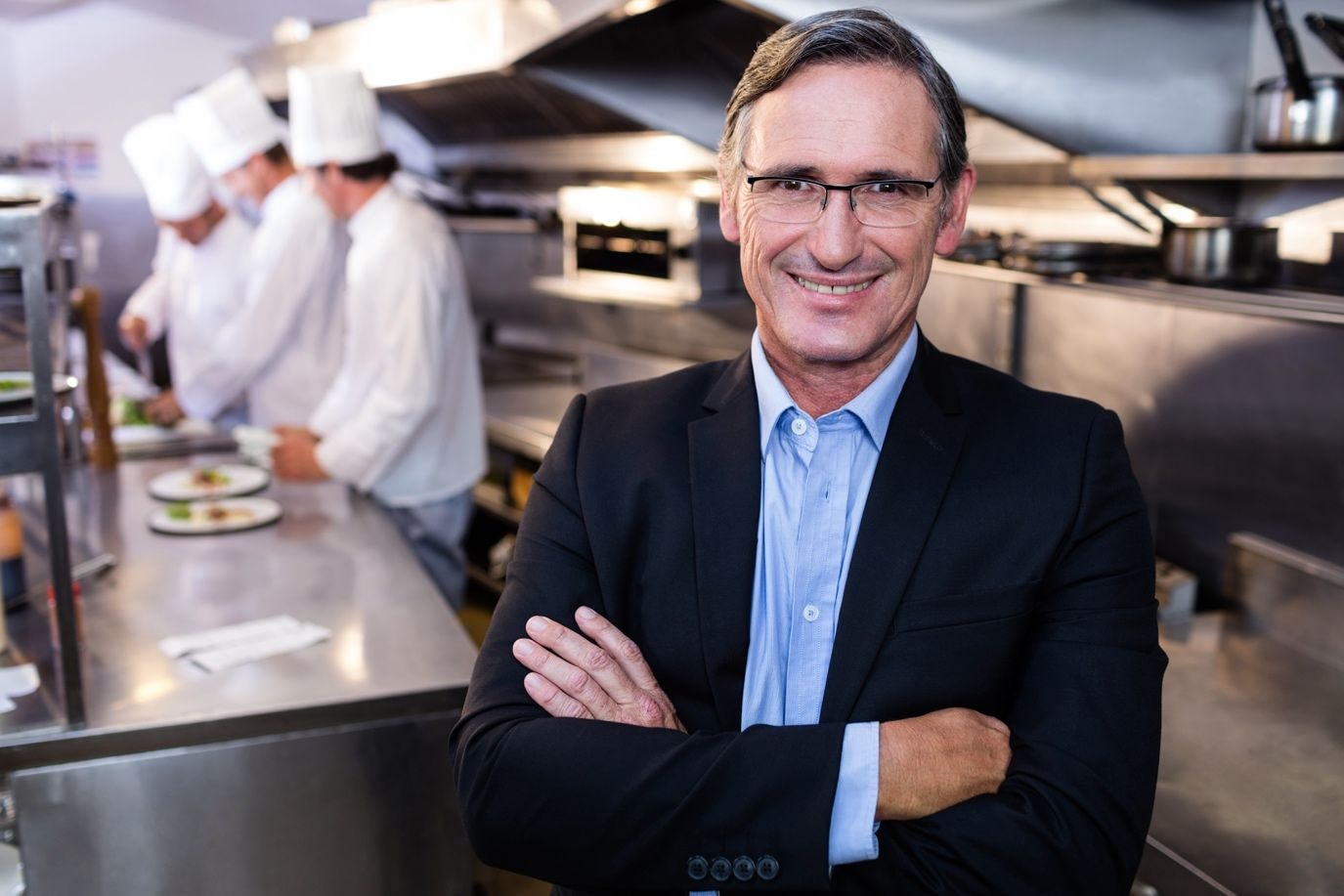 Refrigeration in professional kitchens
Refrigeration units are particularly energy hungry, with cooling representing the single largest consumer of electricity in the commercial kitchen. Not surprising when you consider they have to function, 24/7, 365 days a year.
Making matters even worse, the overall condition of refrigeration appliances in commercial kitchens is poor, with approximately 50% of units (including walk-ins) having some kind of fault or developing a problem. Worryingly, many display the incorrect temperature, leading directly to electricity wastage and food safety implications. In addition, placing cooling appliances in proximity to a heat source (oven, grill, etc.) can see energy consumption increase by a further 30%.
Despite better insulation, new coolants, and remote condensing units, refrigeration equipment is identified as having a "high potential" for energy savings — as much as 60% in some cases. So, helping to tackle this issue head on, new energy performance legislation.
Minimum Energy Performance Standards (MEPS)
Minimum Energy Performance Standards (MEPS) for commercial refrigeration products came into force in July 2016.
Helping to guide us all towards more energy efficient models, these standards, which are set by the European Union, limit the amount of energy that may be consumed by a product when in use.
But did you know that as well as helping to reduce the carbon footprint of the catering industry, the new legislation could save you money? In fact, the government forecasts that by 2020, the net annual savings to the UK economy as a result of MEPS will be in excess of £850 million per year.
Compelling stuff right?
To help caters select the best units for their professional kitchen, the efficiency of refrigeration products will be tested and ranked on a scale of A-G.
Refrigeration manufacturers will be required to display energy labels on their products, and anything falling below a level G will not be eligible for sale in the EU. Eventually, this threshold will be raised to restrict the sale of products at the lower end of the spectrum.
The introduction of MEPS will be rolled out over time. From July 2016, the legislation affects all professional refrigerated storage cabinets and counters. Commercial display cabinets are due to be included from January 2017, with other types of refrigeration (e.g. blast chillers) and catering equipment set to follow.
How will MEPS impact your existing catering equipment?
In short, they won't.
However, any chef, commercial kitchen owner, or operator looking to lower operating costs should now be considering upgrading their refrigeration equipment, using the rankings to inform their buying decision.
* Food Standards Agency (FSA)