Planning on building a new commercial kitchen? If you've never designed and created one of these spaces before, then you may be unaware of the true cost of a commercial kitchen. 
To help make the process easier, we've put together this commercial kitchen price guide. Here, we provide a ballpark price for each piece of equipment you require. We also discuss how you can spread the cost of a commercial kitchen with the help of our Total Care solution.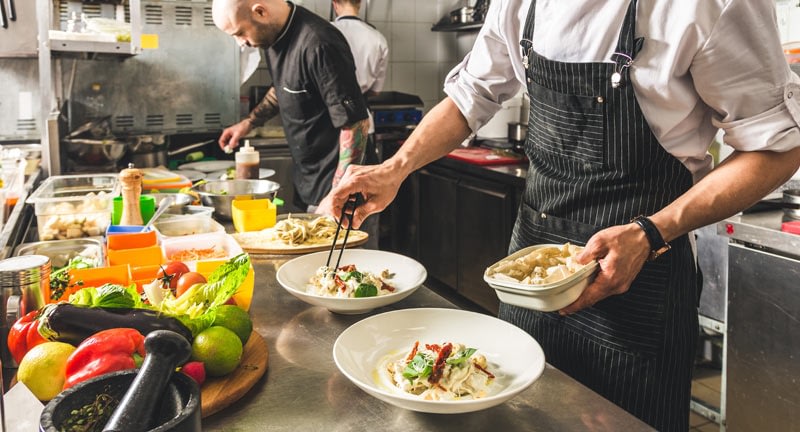 Commercial catering equipment prices
Pieces of commercial catering equipment are specifically built and designed to withstand the pressures of even the busiest services. As a result, high-quality commercial appliances can be expensive. 
To give you an idea of just how expensive these pieces of catering equipment can be, here's a commercial kitchen price guide: 
When the cost of every appliance you'll need is added together, the total cost of a commercial kitchen can easily exceed £50,000. This cost can be much higher if you need large items or require premium options.
Financing options if upfront costs are too high
Due to these high prices, some startup business owners choose to either lease, rent or finance their equipment, rather than buying it outright. However, we think we have a better solution: Total Care. 
Total Care is our unique, all-inclusive equipment and support package. With Total Care, you don't pay anything upfront for your new equipment and you get free installation as well as 24/7 emergency support, all for a simple monthly fee. 
The full range of features and benefits available with Total Care include: 
Market-leading equipment with no upfront payments, repair bills or call-out charges – ever

Installation at no extra cost

Guaranteed nationwide 8-working-hour engineer response – or £100 back

24/7/365 support from friendly advisors

Access to MyJLA, with billing, essential documents, engineer booking and support in one place

Round-the-clock monitoring to minimise downtime – we sort issues before you know about them

Keep an eye on your energy usage with live bill estimates and CO2 emissions
If you want to learn more about Total Care and discover how we can help you avoid huge upfront commercial catering equipment prices, then talk to one of our experts today. Whatever you need, we'll take care of it.