Understanding what sized commercial laundry equipment you need is all about identifying what your business requirements are.
Facilities managers may want to consider the space you have available on your premises and how much laundering you require day-to-day before weighing up the pros and cons of each individual laundry model.
Ultimately, commercial laundry is sized according to its capacity rather than its physical footprint, and is often split into three sizes: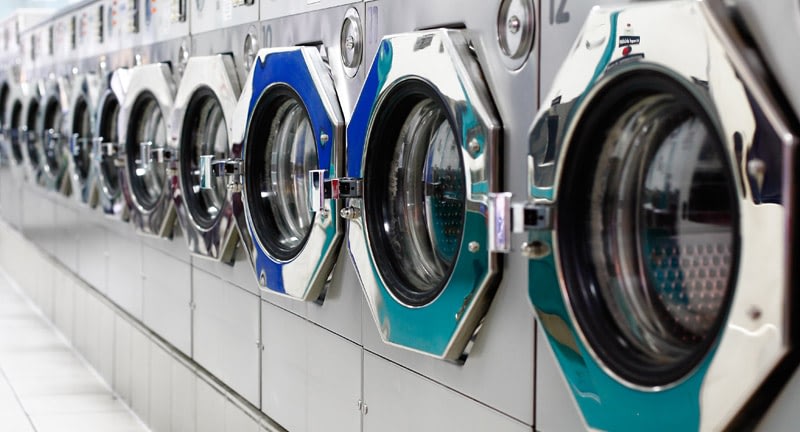 Small or light-duty washing machine
A light duty washing machine may have a capacity of 5kg – 8kg and run for approximately 8 washes a day. This makes them ideal for businesses who require regular but light washing such as a bed and breakfast, a hair salon or social housing. It is worth noting that this size of commercial washing machine is often comparable in size to domestic equivalents but will be far more robust as they are built specifically for business use.
JLA 7 & 8 washing machines are a great example of small commercial washers who provide a large drum capacity whilst using minimal facility space, particularly when stacked, as is the benefit of the smaller ranges.
Medium/Large or heavy-duty washing
Heavy duty washing machines are well suited to those who require large wash loads on a continued basis. Hotels for example may often use this sized washer, and they frequently have capacities of anything between 20kg and 80kg.
Industrial washers are large appliances with incredible power to ensure a higher turnover of laundry. They may take up far more floor space than their smaller counterparts but they can handle huge volumes of washing, with a capacity up to 180kg.
Why does the size of a commercial washer matter?
From a business and facilities perspective, the sizing of your commercial laundry equipment will be detrimental to how much laundry you can feasibly achieve, having an immediate impact on profits. Considerations will need to be made with regards to the available premise space, maintenance requirements, and utility bills, as these will all vary depending on the volume of appliances needed and in which size category they fall into.
Talk to our industry-leading laundry team today for a unique, all-inclusive Total Care package, specially designed for you with tailored advice on the best commercial washer size for your business.