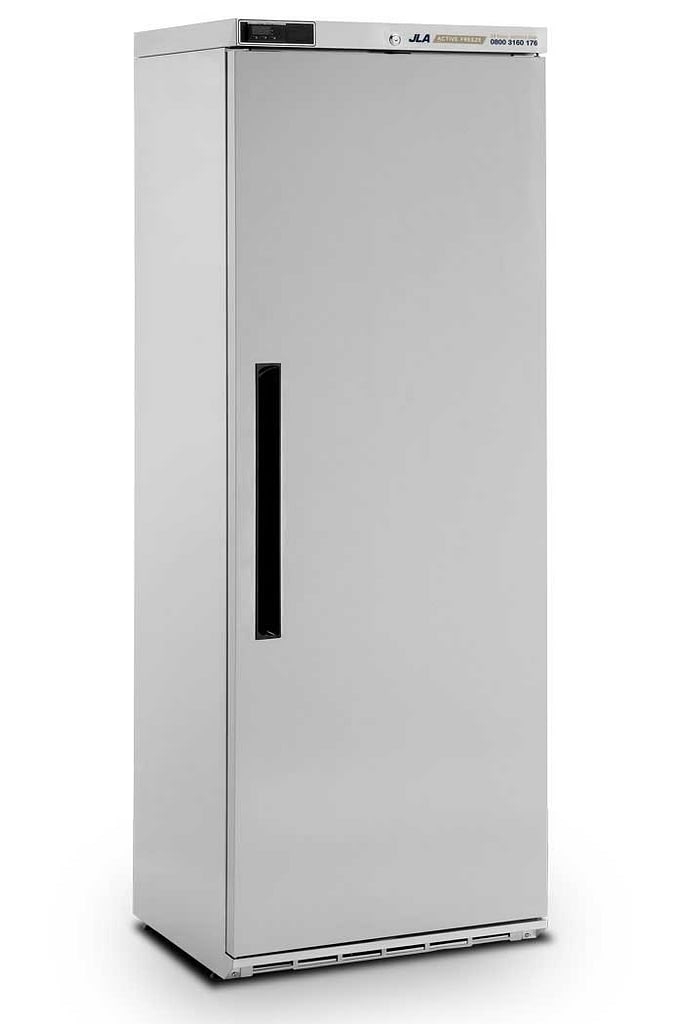 Active Freeze 400 Freezer
The JLA Active Freeze 400 freezer combines cooling power, space savings and energy efficiency into one slimline commercial freezer. Ideal for kitchens that want to move up from domestic models but have to keep their current layout in mind, the Active Freeze 400 uses high-efficiency fans to improve air circulation and keep stock cool, even in ambient temperatures of up to 32°C.
This slimline model is rated at Climate Class 4. Find out more about Minimum Energy Performance Standards (MEPS) for commercial refrigeration units.