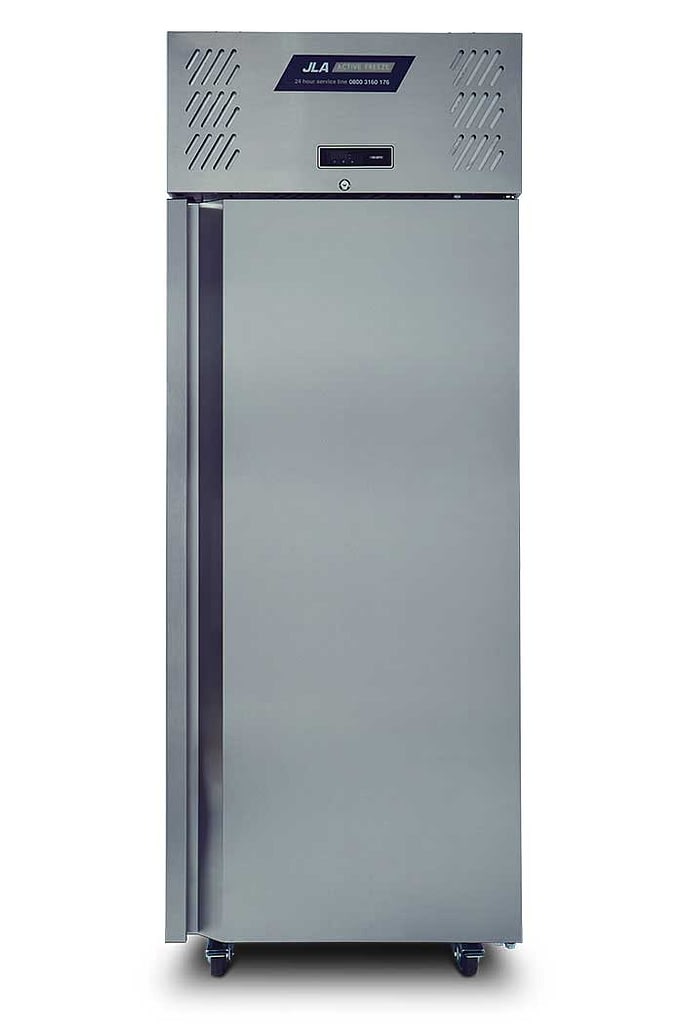 Active Freeze 600 Freezer
The JLA Active Freeze 600 freezer combines cooling power and energy efficiency into one single-door commercial cabinet freezer. Ideal for busy kitchens that need durability and reliability as well as increased stock storage, the Active Freeze 600 uses high-efficiency fans to improve air circulation and keep stock cool, even in ambient temperatures of up to 43°C.
This freezer carries an Energy Grade of D and is rated at Climate Class 4. Find out more about Minimum Energy Performance Standards (MEPS) for commercial refrigeration units.