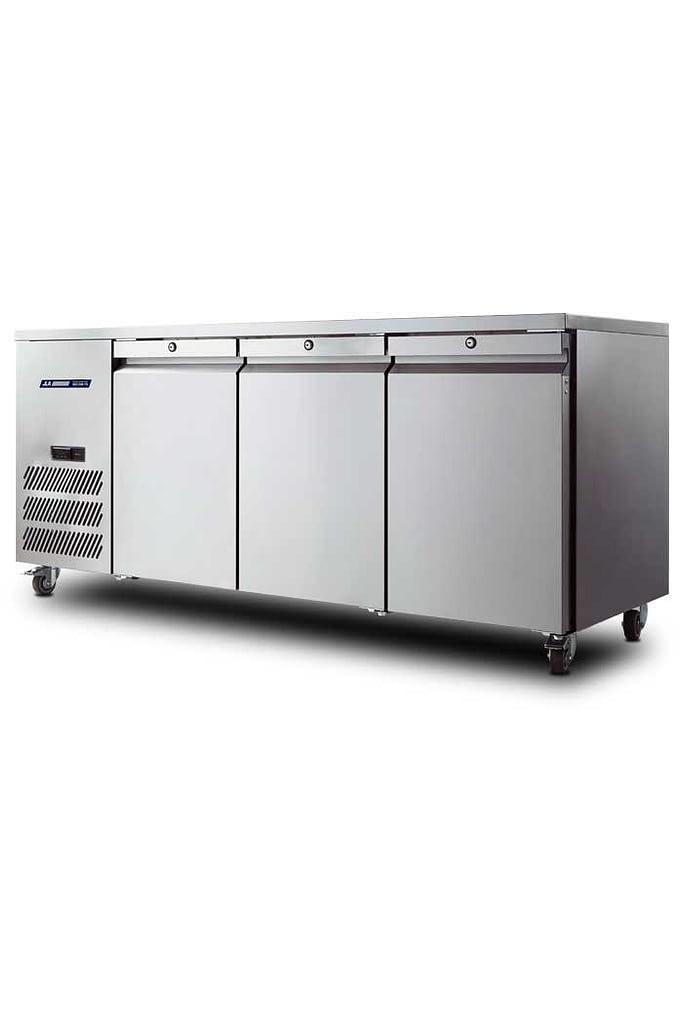 Active Cool 670 CT Fridge
The JLA Active Cool 670 countertop fridge helps you make the most of your commercial kitchen layout, offering a cooled workspace on top and great, energy-efficient storage space within. Designed for low emissions and ease of use, you'll get incredibly versatile racking systems while saving money on operating costs. Able to chill stock even in ambient temperatures of 43°C, this fridge will keep its cool while your kitchen is running at its hottest.
The Active Cool 670 model carries an Energy Grade of C and is rated at Climate Class 4. Find out more about Minimum Energy Performance Standards (MEPS) for commercial refrigeration units.