National coverage, local presence
JLA's engineers cover the whole country, so we're never far away.
Here for you around the clock
Get expert help over the phone – 24/7, 364 days a year.

Minimise downtime with JLA Total Care
Have a highly skilled engineer at your door within 8 working hours.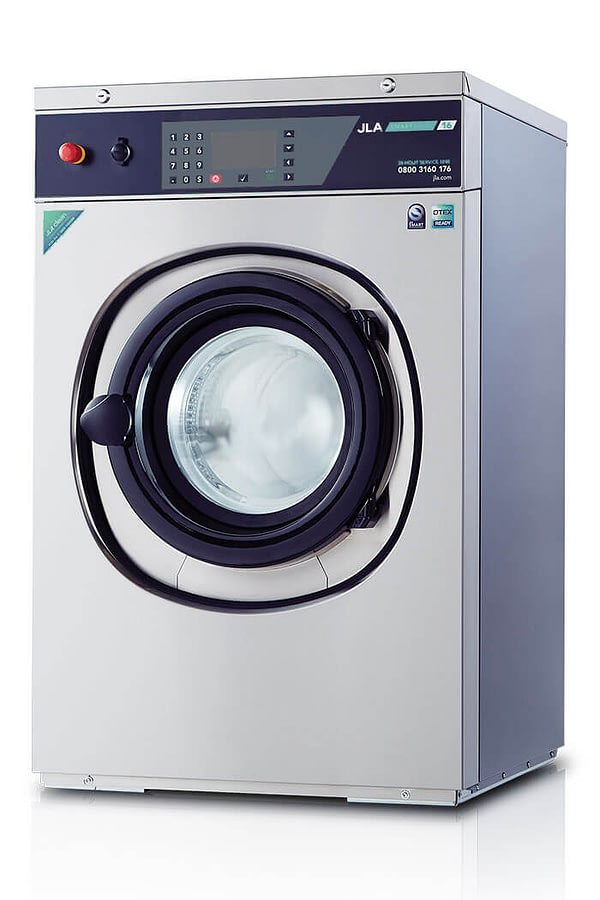 JLA SMART Commercial Washing Machines (7kg – 28kg)
Coin-operated version available
Our range of SMART washing machines add yet another layer of efficiency to our already impressive laundry portfolio.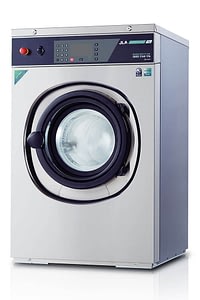 Unique absorption intelligence combines with best-in-class innovations to deliver optimum water, energy and detergent consumption on every cycle.
The intuitive controls on JLA SMART washing machines are designed with simplicity in mind.
JLA SMART machines give you the reassurance of robust cabinets, hi-spec components and industrial-grade durability.
Now available with JLA Connect
Avoid downtime with 24/7 remote monitoring that helps us quickly spot and solve any issues.
By bringing together clever features and innovative design, we've made our JLA SMART washing machines faster, greener, stronger and smarter.
By combining industrial-strength build quality with state-of-the-art digital intelligence, we have created a range of truly optimised, next generation machines that are perfect for commercial settings.
Environmentally friendly and cost saving
JLA SMART washing machines reduce water usage by up to 23%.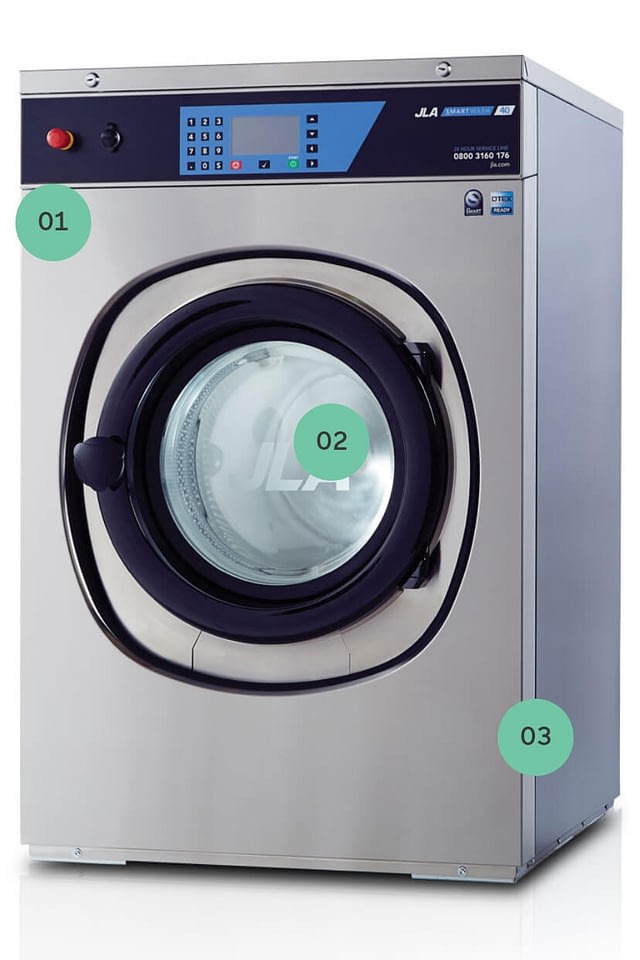 An easy-grab door handle (complete with an over-sized lock), makes our SMART washing machines simple to use. Plus, the opening system has also been reinforced to prevent damage.
Next generation drum design and suspension enables 400 G-Force during spinning, which leads to greater water extraction and reduced drying times.
SMART washing machines protect themselves against damage caused by spinning out of balance. If the drum feels itself moving out of sync with the machine itself, dynamic suspension and built-in load sensors pick up on the problem, and slow down the drum to re-align the spin and regain stability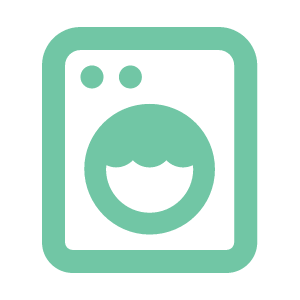 Our machines are built to complete at least 37,000 washes.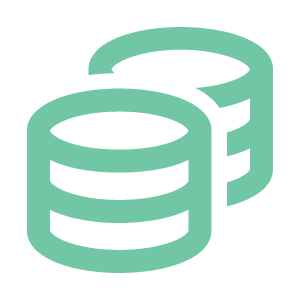 SMART washing machines can help you save up to 32% on utility costs.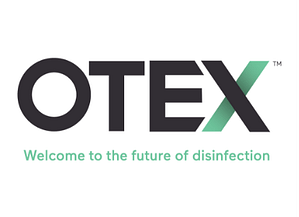 All SMART machines can be fitted with JLA's ground-breaking OTEX Ozone Disinfection system.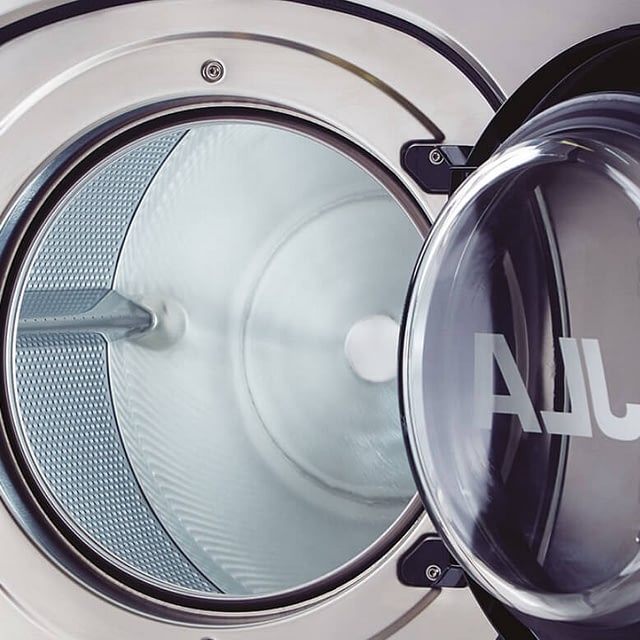 Faster, stronger, greener, smarter
In designing our range of SMART laundry equipment, we have pushed our machines – and ourselves – further than ever before.
By enhancing proven features that have served tens of thousands of our customers well in the past, and adding value with eco-friendly innovations, we can offer unbeatable efficiency, performance and reliability when it comes to laundry.
Choose a model that suits you
Many of our SMART washing machines are stackable. Plus, coin-operated models are also available.
 If you want to run cold-water cycles, then you can also fit your machine with our ground-breaking OTEX Ozone Disinfection system.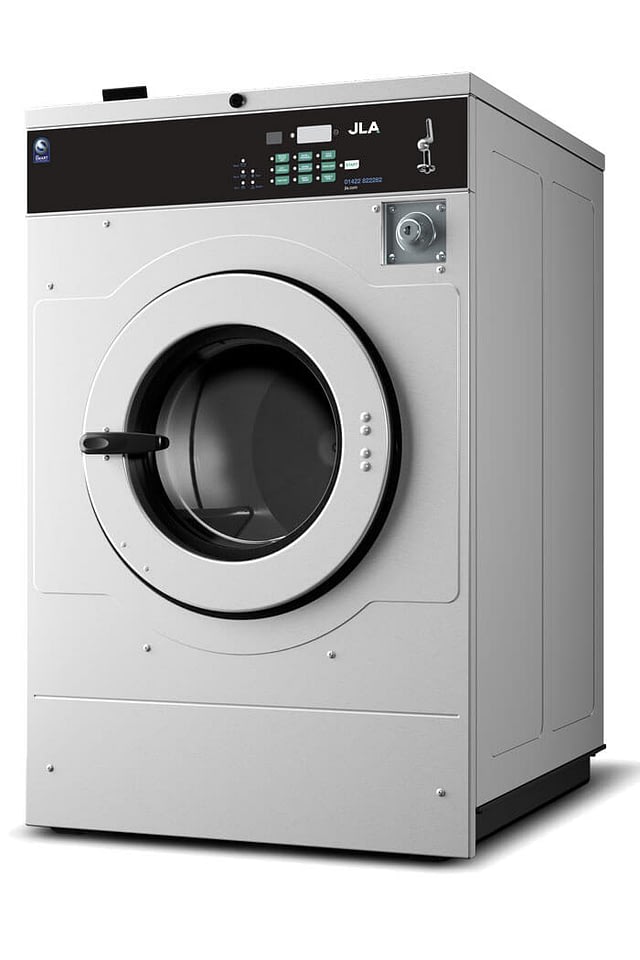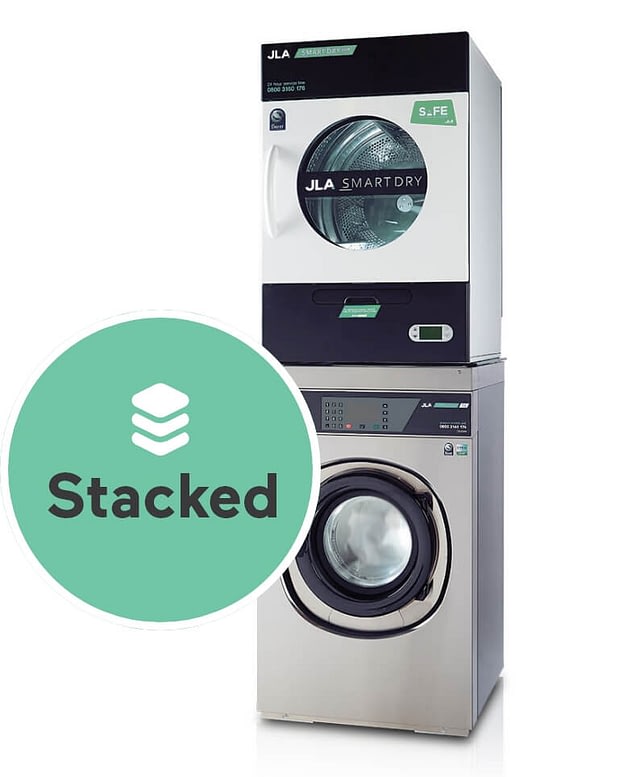 Stackable washer-dryer combinations
Our stackable SMART washing machines can be used below our commercial dryers. This way, you can double up on efficiency.
Plus, if you need extra drying capacity, then you can also put two dryers together in an upright combination.
No more and no less than is needed for the best wash quality.
Our intelligent auto-dosing pumps allow you to be more economical with detergents, eliminating user error and guaranteeing the correct dose is always used. With no need to handle chemicals, it's also safer for staff.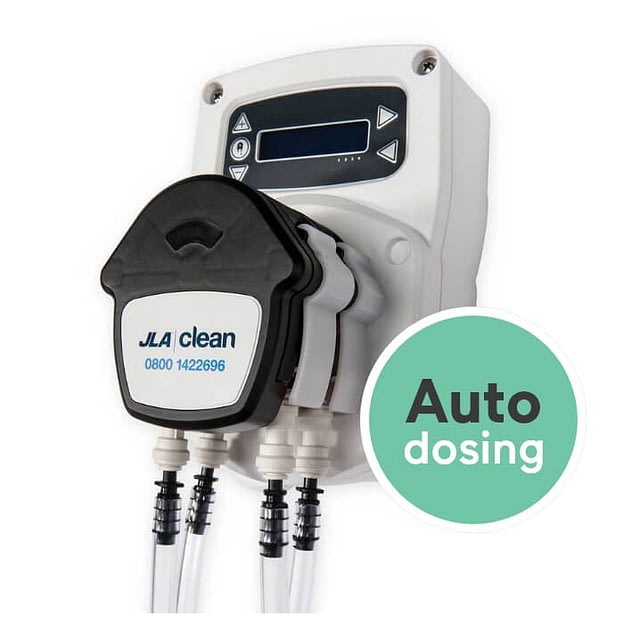 All SMART machines can be fitted with our OTEX Ozone Disinfection system.
This allows you to run cold-water cycles which save even more energy, while killing 99.999% of harmful bacteria such as MRSA, C.difficile, E.Coli and Norovirus.
Our SMART washing machines are also available with our robust coin-op mechanism.
Extra-large integrated coin boxes reduce the need for frequent emptying and a full auditing of cycle counts and monies received plus a time of day pricing modifier ensure that revenue is maximised.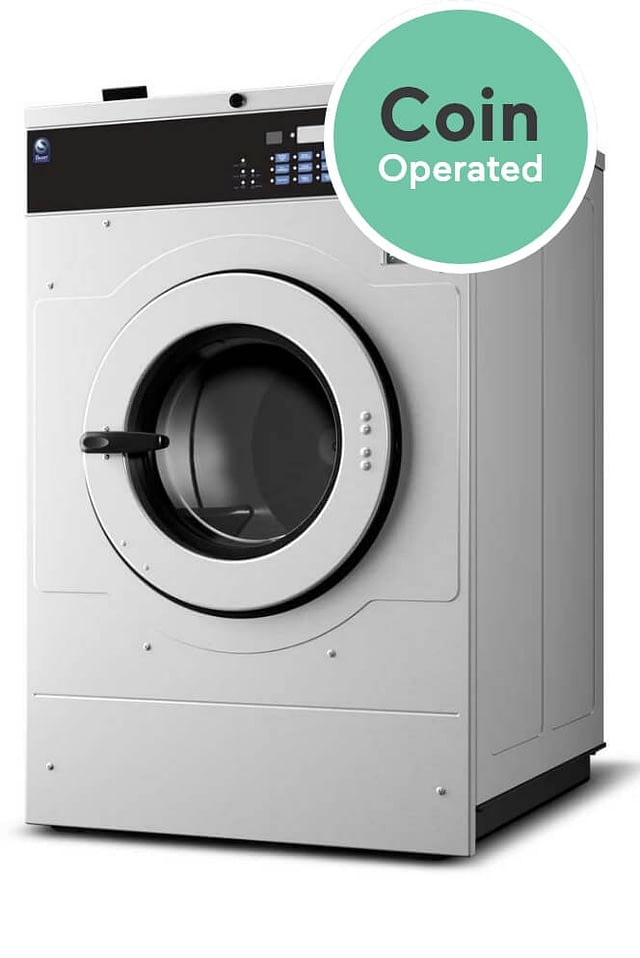 JLA 16
JLA 22
JLA 30
JLA 40
JLA 50
JLA 65
JLA 16
Capacity kg/lb
7.5/16
Height mm (including feet)
1139
Width mm
710
Depth mm
790
Weight kg/lb
185/408
Drum Volume litres
75
Spin Speed rpm
1165
G-Force
400
Door Opening Diameter mm
330
Electrics
 
4.6 kW 1ph
1ph/230V /
32A (std)
6 kW 3ph
3ph+N/ 400V/
16A ph
9 kW 3ph
–
12 kW 3ph
–
18 kW 3ph
–
21.9 kW 3ph
–
Steam Heated/Boiler Fed
1ph/230V/
16A
No of Water connections  (hot/cold)
1/1
Water Connection Size BSP
3/4"
Gravity Drain Connection  Diameter inch/mm
3/76
(Optional) Steam Rating  per cycle kg
1.33
(Optional) Steam  Connection Size inch
1/2
Available in Coin-Op
Y
JLA 22
JLA 30
JLA 40
JLA 50
JLA 65
Our JLA SMART product range think about what they're doing, so you don't have to. Featuring absorption intelligence and other best-in-class innovations, they deliver optimum water, energy and detergent consumption on every cycle. Plus, each machine features SMART controls and SMART engineering features.
JLA SMART washing machines come with JLA Sense. This acts as the machine's 'brain' and calculates how much water is needed to get the best results. It then adjusts water and detergent levels to minimise waste while ensuring it never compromises on quality.
Yes. Our cutting-edge washer management tool allows you to monitor and record all your machine's vital statistics (wash temperature and duration etc.). This accurate, automatic digital traceability will aid compliance with regulations such as HTM 01-04. Plus, it can also help you demonstrate a 'best practice' approach where HACCP, environmental health and other guidelines are concerned.
A unique, all-inclusive package, specially designed for you.
Market-leading equipment with no upfront payments, repair bills or call-out charges – ever
Installation at no extra cost
Guaranteed nationwide 8-working-hour engineer response – or £100 back
24/7/365 support from friendly advisors
Access to MyJLA, with billing, essential documents, engineer booking and support in one place
Round-the-clock monitoring to minimise downtime – we sort issues before you know about them
Keep an eye on your energy usage with live bill estimates and CO2 emissions
Other products you may like...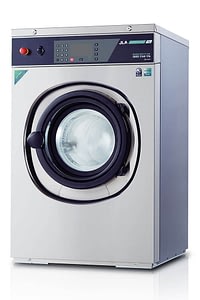 JLA Coin-Operated SMART Washing Machines (7.5kg - 18kg)
Our range of coin-operated SMART washing machines bring together a unique blend of clever features and innovative designs.
JLA 7 & 8 Commercial Washing Machines (7kg & 8kg)
Designed to perform and built to last, our JLA 7 & 8 washing machines provide exceptional wash quality while taking up minimal floor space.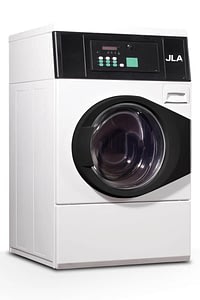 JLA 98 Commercial Washing Machine (9kg)
The JLA 98 washing machine is one of our most popular – and most versatile – laundry machines providing 20% more capacity than its predecessor.
Total Care gives you brand-new equipment with no upfront cost and round-the-clock support.