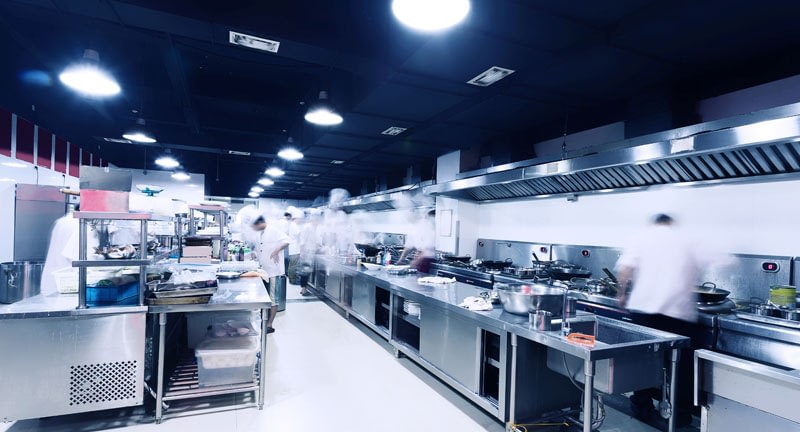 We know how important it is to provide the best possible experience for your guests. Whether that's serving top-notch food or keeping drinks flowing all night, we're there to help you deliver excellence at every turn.
We know that having the right equipment is key to making sure your standards remain high throughout service. We'll guide you through choosing the most important critical equipment for your business.
Glasswashers
We know that the last thing your bar staff should be worrying about is running out of glasses.
Glasswashers are the perfect solution to keep service running smoothly. With cycles as short as 90 seconds, you'll never be short of glassware again.
Combi-ovens
We understand that chefs are pushed to the limit in successful kitchens, that's why we offer combi-ovens that help make their jobs easier. With pre-programmed meals and cooking times, combi-ovens will make sure your food is cooked perfectly every single time.
Hot water dispensers
We understand the pressure when it comes to serving hot drinks quickly. Our hot water boilers can process up to 27 litres of water per hour, making it easy for you to keep up with orders.
Cleaning chemicals
We'll help you make sure your bar or restaurant is always clean and sanitary.
With the correct cleaning equipment, you'll notice the benefits straight away. Catering detergents help improve the performance of your catering equipment, delivering the quality results each time. Cleaning chemicals help to extend the lifespan of your equipment, protecting it from breakdowns. 
By partnering with us, we'll be there 24/7 and 365 days a year to support your needs. We care about keeping your food fresh, your cutlery clean and your kitchen functioning correctly. If you're thinking of investing in new hospitality equipment, speak to one of our experts today to see how we can help you.