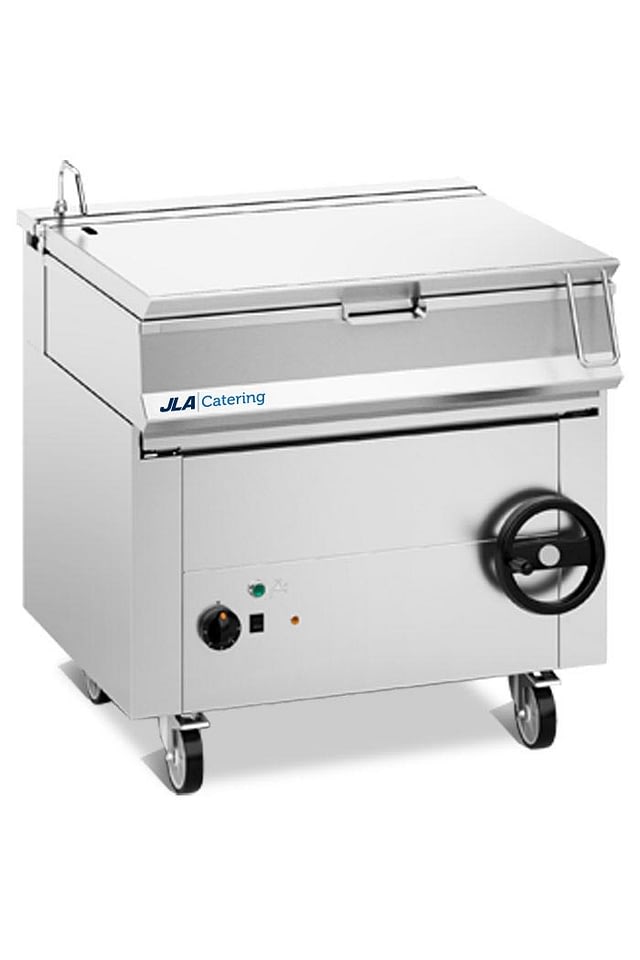 80-Litre Electric Bratt Pan
You need commercial kitchen equipment that is as versatile as you are – enter the 80-litre electric Bratt pan from JLA. Designed to perform eight different cooking functions, from braising to shallow frying, a Bratt pan is perfect for kitchens where large amounts of food need to be cooked and kept at serving temperature.
With a Bratt pan, you can cook eggs and pancakes for breakfast, grill meat or simmer soups for lunch, cook pasta for dinner and throw in a pudding for dessert. The pan tilts so that you can easily drain and clean its surfaces before getting started with your next service.