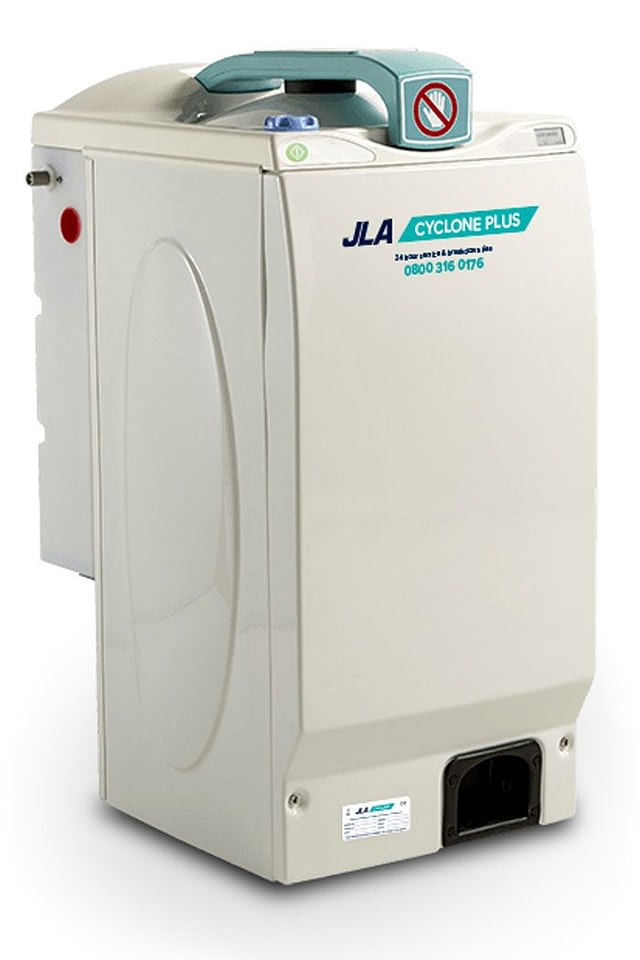 JLA Cyclone plus Pulp Macerator
Improve disinfection control with the JLA Cyclone + pulp macerator, which quickly and efficiently processes single-use waste items.
Designed specifically for the healthcare sector to ensure efficient and effective performance while also offering a completely hand-free operationfor both opening and closing, the Cyclone+ is the perfect choice for busy sluice rooms.
A unique SMART Flow system breaks down waste in to a fine consistency within a fully sealed drum before releasing any matter to the drain, minimising the risk of blockages and breakdowns.