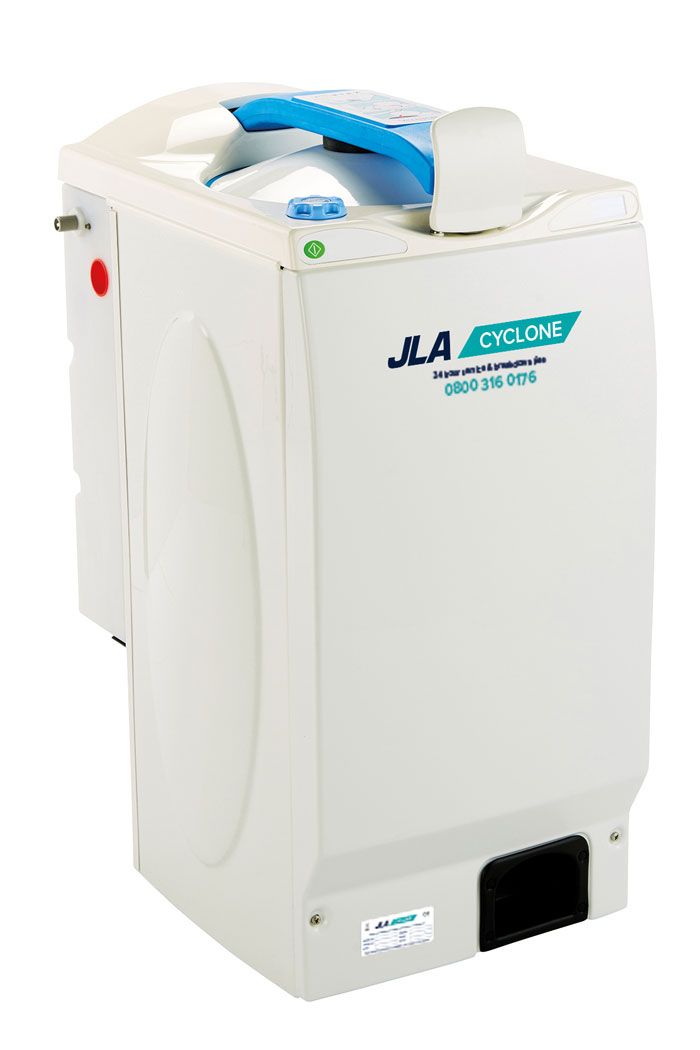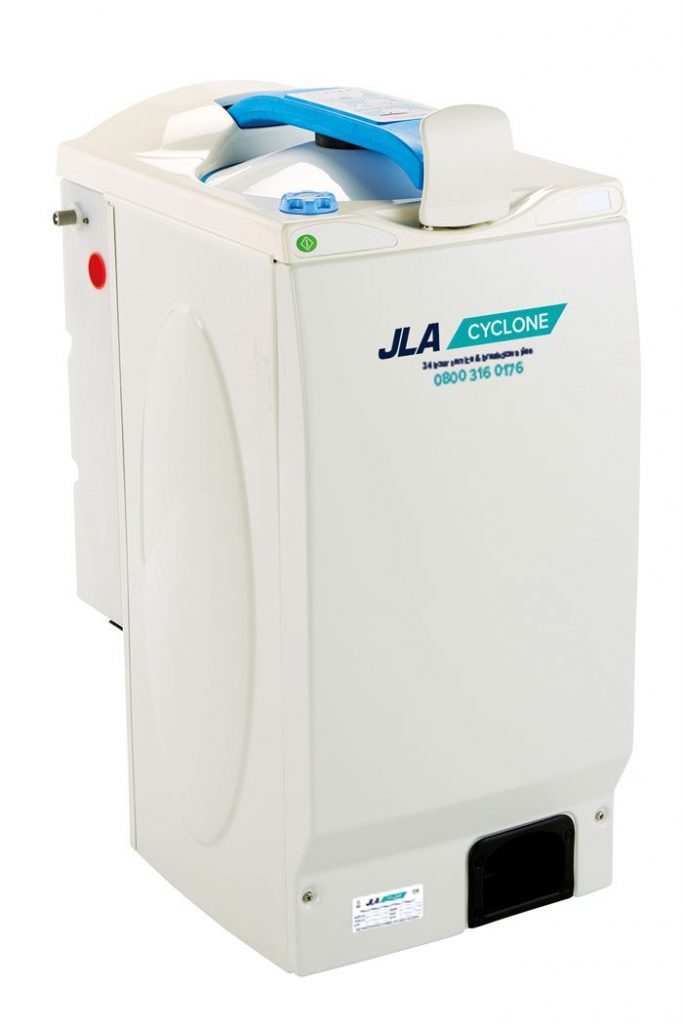 JLA Cyclone Pulp Macerator
Developed for sluice rooms and utility room environments, the JLA Cyclone pulp macerator is designed to efficiently and hygienically process single-use bedpans and other medical pulp waste.
Featuring innovative SMART Flow technology, a twin-blade action ensures waste material is only flushed in to the drain once a fine, watery slurry has been achieved within the sealed drum.
With hands-free opening, auto-start function and fast cycles, the Cyclone is easy and hygienic to use as well as saving valuable time.
Peace of mind with Total Care
Certainty starts with an all-inclusive commercial equipment subscription from JLA.
All our laundry, catering, heating, AC and fire safety solutions are available with 'Total Care', including OTEX. That means you can get the brand new equipment you need for no capital outlay, and protect yourself from the cost and hassle of unexpected breakdowns with 7-day emergency response.