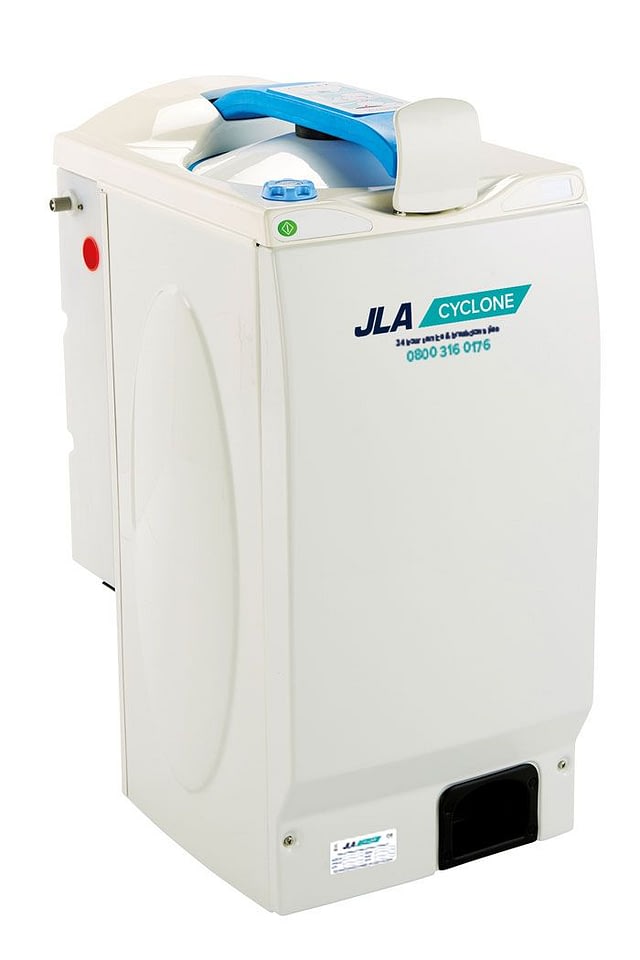 JLA Cyclone Pulp Macerator
Developed for sluice rooms and utility room environments, the JLA Cyclone pulp macerator is designed to efficiently and hygienically process single-use bedpans and other medical pulp waste.
Featuring innovative SMART Flow technology, a twin-blade action ensures waste material is only flushed in to the drain once a fine, watery slurry has been achieved within the sealed drum.
With hands-free opening, auto-start function and fast cycles, the Cyclone is easy and hygienic to use as well as saving valuable time.