Expert launderette design and fit-out solutions
High-performance commercial laundry equipment has been at the heart of JLA's business for 50 years.
Our experts' combined experience makes us the ideal partner in layout planning and machine supply for any launderette venture. So, whether you're just setting up, expanding, or looking to modernise, we're here to make equipping your laundry business feel effortless.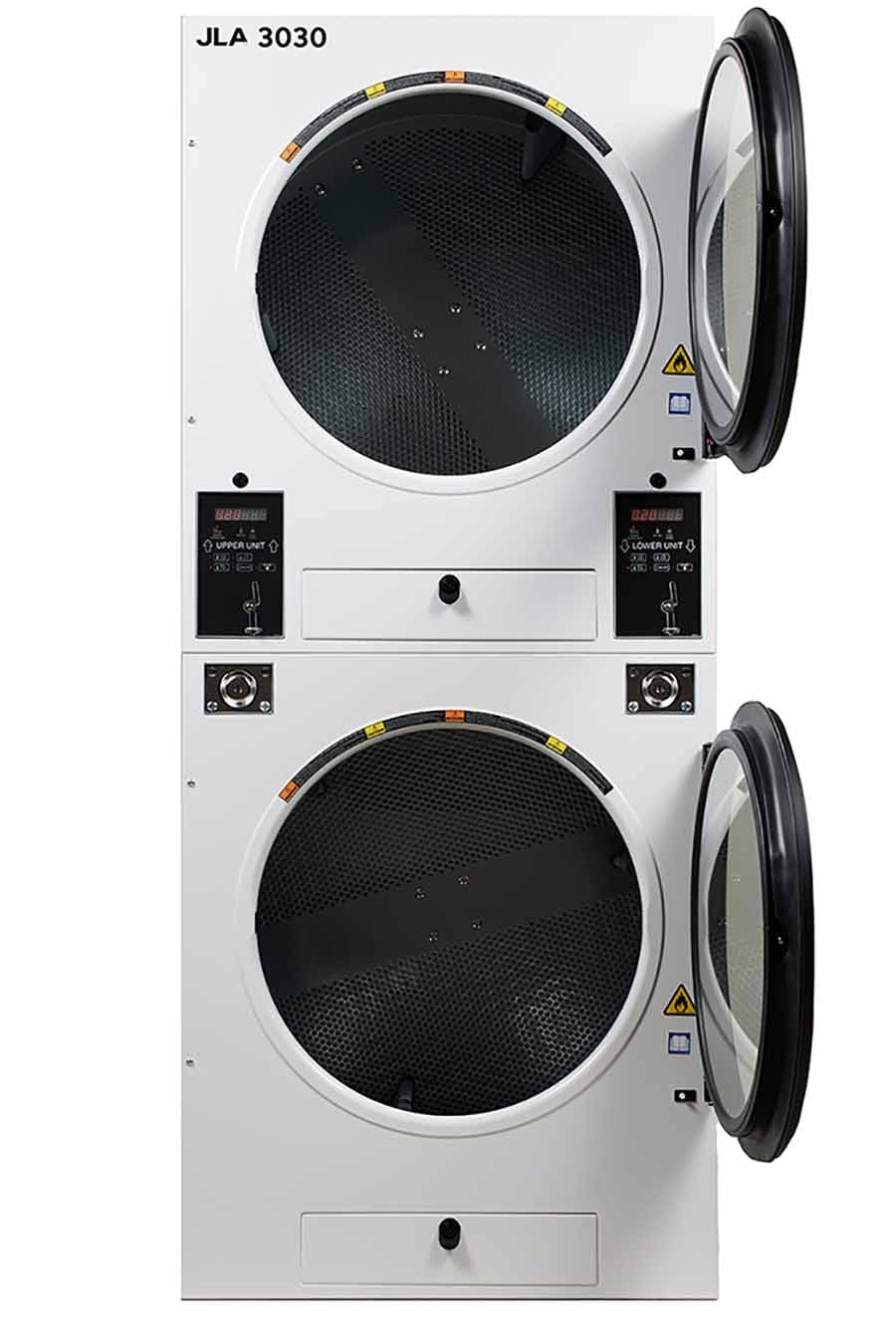 Contactless

and

coin-operated

machines
Our range of washing machines and tumble dryers include contactless and coin-operated payment systems.
Contactless laundry equipment increases customer convenience, removes the need to handle cash, reduces downtime from coin-jams and makes it easier to adjust pricing.
More information on contactless laundry equipment
Our coin-operated machines are the backbone of launderettes across the UK and and the wide range of options ensures we can get your shop kitted out in no time.
Full
project support

and installation
JLA's provide full project support, site reviews, continuous advice and installation
We are able to complete a full technical site review which will consist of:
• Site visit & survey
• Layout drawing by our design and technical team
• Utilities and planning advice
• Return on investment projection
• Training on machines
• Arranging finance and credit check costs – if required
• Installation
With upfront payments, third party finance options or JLA Total Care, we have multiple options
In addition to traditional upfront payments, we provide third party financing along with JLA's Total Care package.
As part of Total Care, we will supply, install and take care of any problems with an 8 working hour engineer response time with one simple monthly fee.
Various
payment

and

funding

solutions from JLA
Once I made the decision to work with JLA they made sure the layout planning, delivery and installation was completely hassle-free.
The Lost Sock Launderette
We provide an extensive range of intuitive coin-operated and contactless laundry equipment for the front of house.
Equipment for back of house and dry cleaners
JLA's range of commercial washing machines, tumble dryers and irons are trusted by launderettes and dry cleaners across the UK.
Free Guide: Starting a launderette
Are you starting a launderette? Download your guide today
If you're thinking of setting up a laundry business, read our overview of all the things you need to consider.
Get our expert advice on:
Customers
Location
Parking
Services to offer
Planning Permission
Equipment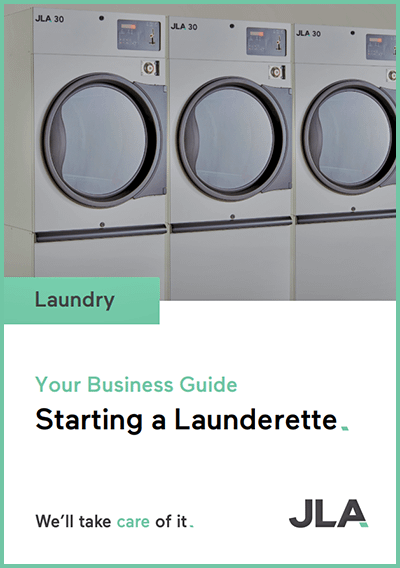 Discover how we can support your launderette today
Our experienced team are on hand to give you advice on equipment, answer your questions or get you prices – just fill in the form and we'll get right back to you.