Ever wondered why commercial washing machines are so much quicker than their domestic counterparts? This guide has all the answers.
Our experts are taking a look at all the unique features that separate commercial-grade washing machines from those used in the home, so you can get a clear picture of what these industry-ready laundry appliances offer in terms of performance and efficiency.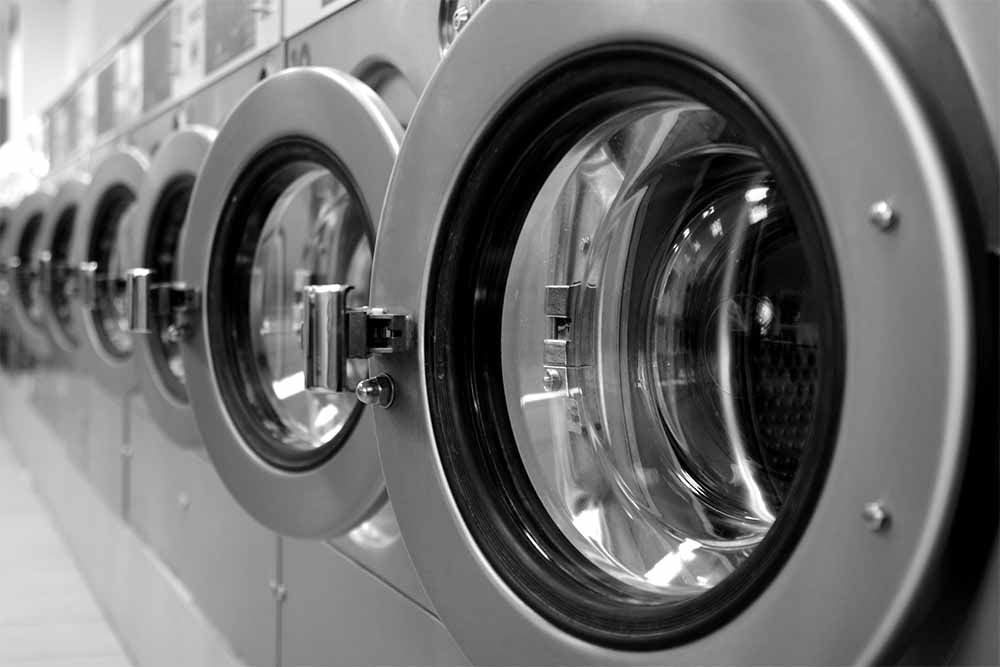 Are commercial washing machines faster than domestic ones?
Most definitely. The average cycle time on a commercial washing machine is 35-40 minutes, rising to 60-90 minutes on the equivalent, top-spec non-industrial appliance. That's a significant time saving of almost 50% in some cases, making commercial washers ideal for organisations that manage a high volume of laundry every day.
What makes commercial washing machines faster?
So, what is it that commercial washing machines have that makes them so much quicker than those found in our homes? Here's a look at all their features and benefits.
More robust internal plumbing
The plumbing components within commercial washers, including the hose feed, hot water feed and fill pressure, are significantly more robust than those found on domestic appliances. This means they're able to fill and heat more quickly and efficiently, reducing cycle times in the process.
Did you know that a commercial washer is capable of discharging water through the sump drain in under 30 seconds? Compare that to the average 2-3 minutes for domestic washers, and it's easy to see why these industrial appliances are so much faster and more efficient.
The next generation of commercial washers, including the JLA SMART range, offer remarkably fast spin speeds, with a maximum RPM and g-force that's considerably higher than even the most premium domestic model. Quicker spin speeds mean greater water extraction, for a shorter cycle time and faster drying time in the commercial tumble dryer.
While larger doors don't directly improve commercial washer cycle times, they do mean you can fit more items into a single load. They also assist with loading and unloading times – processes that can make all the difference in the overall performance and efficiency of your laundry room.
On a similar note, the high capacities of professional washing machines also aid with overall laundry times, with some of the largest machines capable of washing up to 180kg of garments in a single load. Again, this doesn't directly affect cycle speed, but it does mean a significant uptick in day-to-day efficiency by reducing the number of required loads.