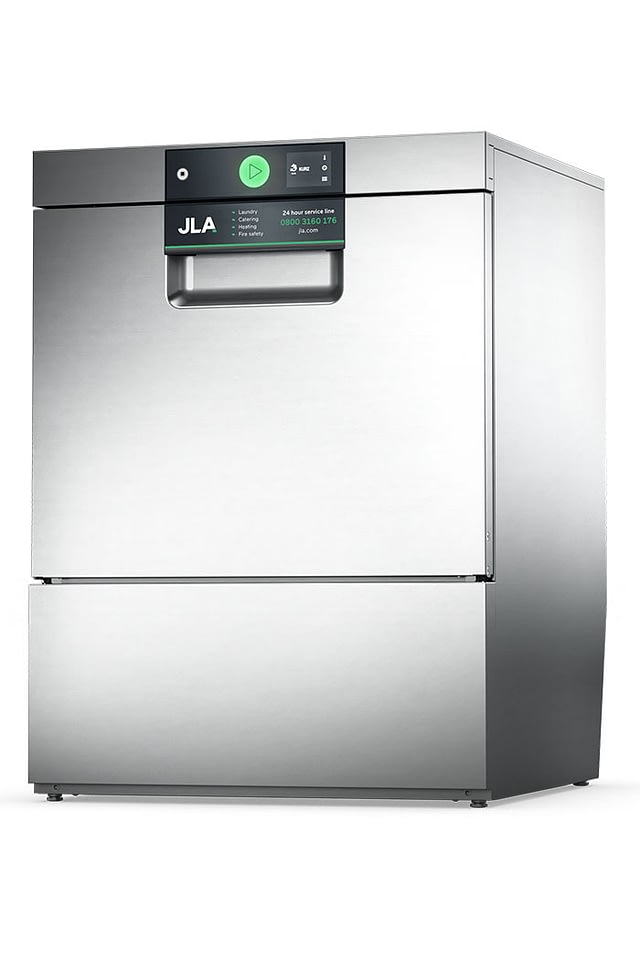 CareSW-10B Undercounter Dishwasher
With integral softener and thermal disinfection
Created for use within the hospital and care sectors the Care SW-10B undercounter dishwasher has been designed to provide the very best performance whilst maintaining the stringent hygiene requirements expected of any care environment.
WRAS category 5
2 in 1 double racking- can halve the number of washes required
GENIUS-X² Fine Filter system
TOP-DRY drying
VISIOTRONIC-TOUCH control
Remote wifi connectivity for fast fault diagnosis
Clip in wash and rinse arms
USB interface for automatic data documentation
Thermal disinfection (Aº value of 60 based on EN ISO 15883)
Up to 40 racks per hour

Counterbalanced double skinned door
For easy opening and reduced noise & heat emission
Double-walled housing and heat insulated front door for reduction of noise and energy losses.
Deep drawn wash tank & GENIUS-X² Fine Filter System
Helps you to maintain a hygienic and clean machine
Deep drawn wash tank with no joins for soil or debris to get trapped in making cleaning easier & helping you to maintain the hygiene of your machine. The Genius-X² filter cleans soiled water in just three steps, reducing detergent consumption by up to 35% and ensuring a perfect wash result.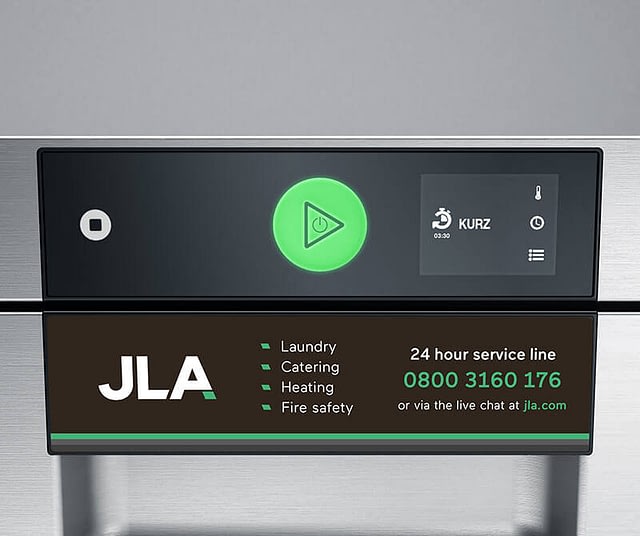 Visiotronic-Touch control panel
Start your wash at the touch of a button
Single-button control in conjunction with a colour touchscreen – it couldn't be easier. The VISIOTRONIC-TOUCH control simplifies use of your machine considerably and shows all the important information in the display using text and symbols and can alert you to simple operating errors, for example if the filter is not in place correctly.
SENSO-ACTIVE resource management
Responsible water consumption
The quality of the water is monitored constantly and water consumption is adapted accordingly. For low amounts of soil, water consumption remains low; for increased levels of soil, it is increased. Due to the innovative use of resources alone, operating costs can be reduced by 20% compared to conventional machines.
Save 50% on water, energy and chemical consumption
With the double rack system, the capacity of your undercounter dishwasher is increased considerably as two racks can be washed at the same time. Here, the top rack is placed on a pull-out rack carrier. Thanks to the optimum use of the dishwasher capacity, it is possible to reduce the consumption of water, energy and chemicals by up to 50% compared to conventional usage.
TOP-DRY drying & Vapostop²
The innovative VAPOSTOP² uses a ventilation system to extract the hot 60°C waste steam from the inside of the machine, thereby preventing the steam from escaping. The TOP-DRY drying ensures washware is ready to be used again as soon as the cycle is over, with no manual polishing required. .
| | |
| --- | --- |
| Dimensions HxWxD (mm): | 825 x 600 x 652 |
| Electrical supply: | 6.8kW 400/50/3 (6.2) (fuse at 3x16A) Configurable to 4.7kW 230/50/1 (4.1) (fuse at 1 x 25A) |
| Cycle times (seconds) | 150, 720, 900, 840 thermal disinfection |
| Racks per hour | 40 |