National coverage, local presence
JLA's engineers cover the whole country, so we're never far away.

Here for you around the clock
Get expert help over the phone – 24/7, 364 days a year.

Minimise downtime with JLA Total Care
Have a highly skilled engineer at your door within 8 working hours.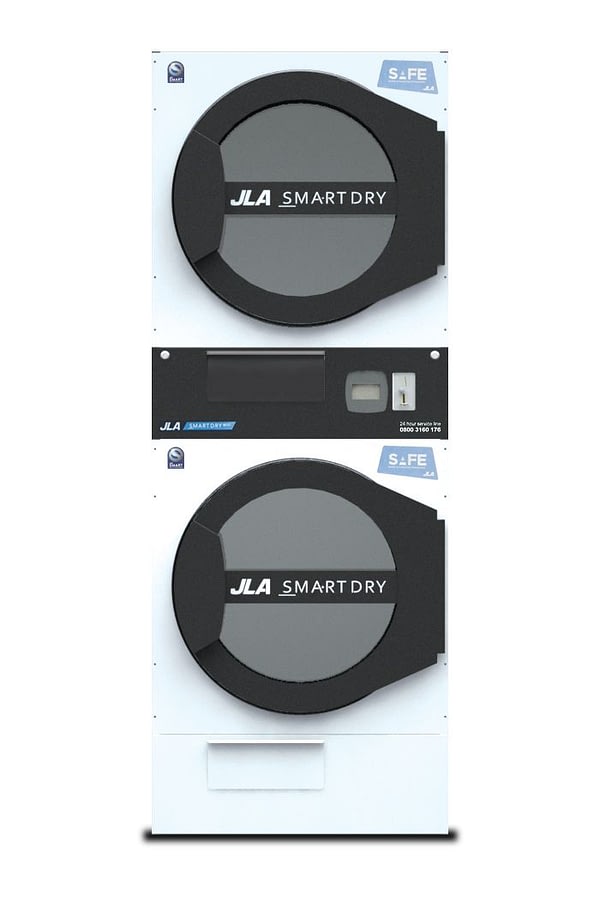 JLA SMART Commercial Tumble Dryers
Coin-operated version available
With a number of innovations that are designed to cut costs and drying times, our range of SMART tumble dryers continues to set a new benchmark.
Speeds drying times up by 18%.
Our machines are built to last for a minimum of 37,000 cycles.
In auto-dry mode, easy-to-use controls allow you to select different dryness levels depending on whether 'cupboard dry' is preferred, or 'damp dry' is required to aid ironing.
Now available with JLA Connect
Avoid downtime with 24/7 remote monitoring that helps us quickly spot and solve any issues.
In designing a new range of dryers to complement our SMART Wash range, we have continued to push through new boundaries while also enhancing proven features that have served tens of thousands of our customers well in the past.

Reduces energy costs by 30%.
Our SMART machines are programmed to know how long a load takes to dry.
To enhance heat exchange, warm air is passed through the dryer from the top and rear of the drum.
Our JLA SMART commercial tumble dryers are built in such a way that ambient air is drawn over the machine's stove and 'prewarmed' before going on to be heated further in the flame chamber itself.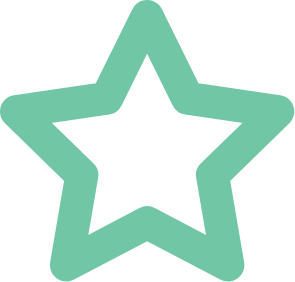 Specially engineered two-point roller support takes the stress away from key component parts, which makes for smoother drum rotation and helps to extend the life of your machine.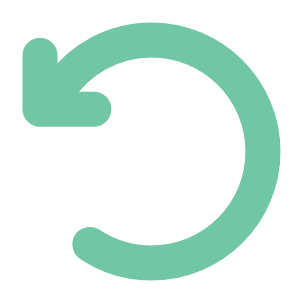 Our reversing tumbler (available in single phase for the first time) keeps everything moving inside the drum and allows your items to drop and dry more quickly.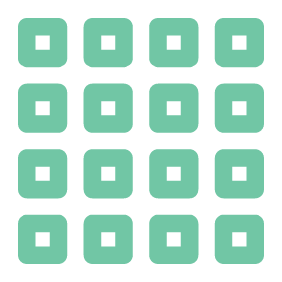 Self-cleaning lint filter
Building on the design of lint filters in previous JLA machines, the SMART filter is positioned, shaped and angled to allow lint to fall under its own weight – keeping the mesh screen clear and reducing the need for emptying.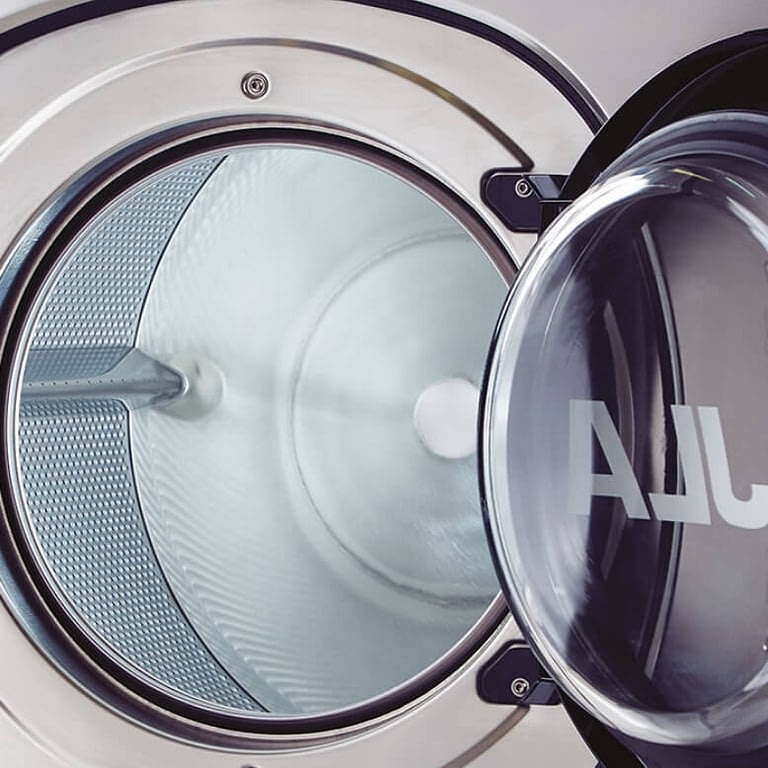 Bigger machines. Bigger ideas.
Our JLA Touch tumble dryers have been designed to help save you time and money.
To earn its status as a SMART dry machine, a JLA SMART tumble dryer must therefore meet our exacting standards in the areas that matter most to you: performance, efficiency and reliability.
Innovation through insight
We've developed core features in line with the things our customers have told us they need most.
From the way we direct air through our dryers to the way we've constructed our doors, cabinets and drums, you can rely on our JLA SMART dryers to deliver exactly what you need.
The majority of our SMART tumble dryers are available with our patented SAFE system, which constantly monitors the dryer drum to give you non-stop protection against the outbreak of fire.
Two SMART sensors detect any significant change in temperature and activate a sophisticated water vapour mechanism that soaks laundry to extinguish flames in seconds. No flooding ever takes place, so the risk of staff injury or damage to your property is eliminated – as are the associated risks of large scale evacuation.
Most of our SMART tumble dryers are also available with our robust coin-op mechanism.
Extra-large integrated coin boxes reduce the need for frequent emptying and a full auditing of cycle counts and monies received plus a time of day pricing modifier ensure that revenue is maximised.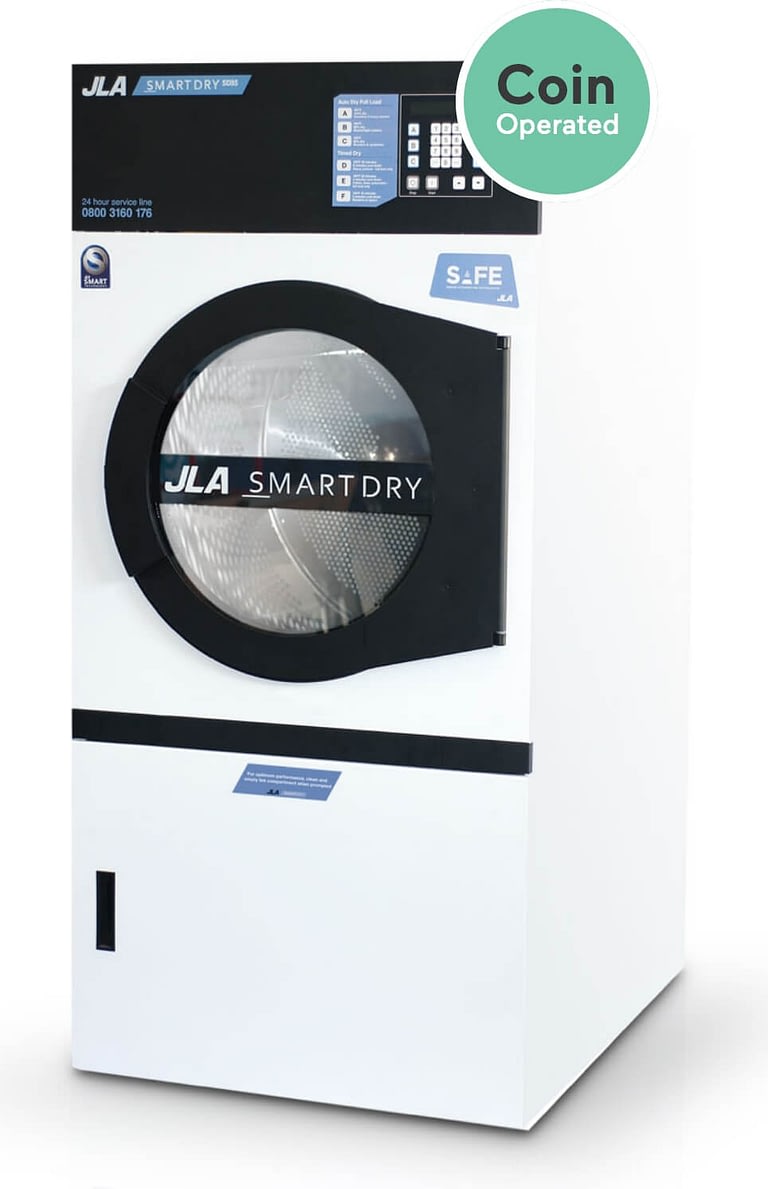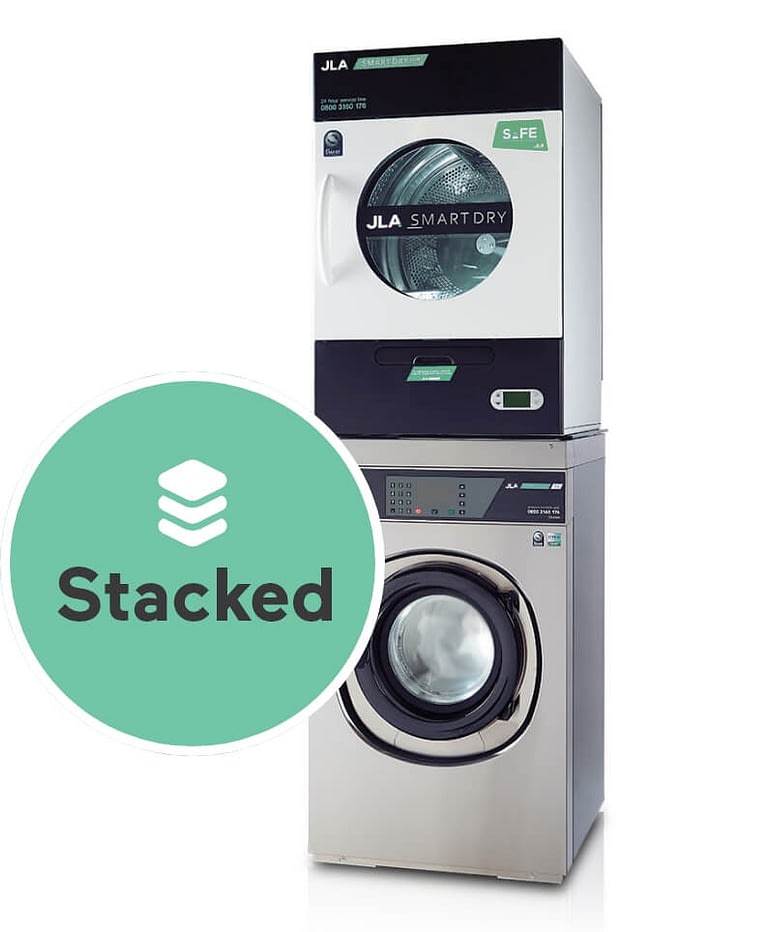 Stackable washer-dryer combinations
Our stackable SMART commercial tumble dryers can be used above our SMART washing machines.
If you need extra drying capacity, then you can also put two dryers together in an upright combination – saving time and space in the process.
The range of SMART tumble dryers includes six excellent options. While the SD20 is the smallest in the range with a capacity of 9kg and a drum volume of 120 litres, the largest is the SD80, which has a capacity of 36kg and a drum volume of 624 litres.
Gas, electric and steam models are all available.
Yes, Total Care is available on all our SMART dryers. Please contact our laundry experts to learn more.
JLA SD20
JLA SD35
JLA SD50
JLA SD80
JLA SD3535
JLA SD4545
JLA SD20
Capacity
kg/lb
9/20
Height
mm
1062
Width
mm
686
Depth
mm
777
Depth (inc door)
mm
1463
Net weight
(gas/elec)
kg
111.13
Drum volume
m3/ltr
0.21/210
Door opening
mm ø
492
Heating
 
Gas / Steam / Elec
Electrics – gas model
Volt/ph/amp
230/1/13
Electrics – elec model
Volt/ph/amp
400/3/16
Electrics – steam model
Volt/ph/amp
n/a
Power – electric model
kw
8.1
No. of water connections
cold
1
Gas rating
kw (Btu/hr)
11.7
(40,000)
Steam rating
kg/hr (lb/hr)
n/a
Airflow
m3/min (ft3/min)
6.51 (230)
Exhaust
mm ø (in ø)
100 (4)
Ventilation/make-up air
m2 (in2)
0.026
(40)
Air connection – steam only
"BSP
–
Air connection pressure – steam only
psi
–
SAFE system (manual)
 
Y
SAFE system (coin-op) (optional)
 
Gas only
JLA SD35
JLA SD50
JLA SD80
JLA SD3535
JLA SD4545
All specifications subject to change without notice.
A unique, all-inclusive package, specially designed for you.
Market-leading equipment with no upfront payments, repair bills or call-out charges – ever
Installation at no extra cost
Guaranteed local engineer response
24/7/365 support from friendly advisors
Access to MyJLA, with billing, essential documents, engineer booking and support in one place
Round-the-clock monitoring to minimise downtime – we sort issues before you know about them
Keep an eye on your energy usage with live bill estimates and CO2 emissions
Other products you may like...
Coin-Operated JLA SMART Commercial Tumble Dryers
Now available with a range of innovations that are designed to cut operating costs and reduce drying times, our coin-operated SMART commercial tumble dryers continue to set the benchmark for performance.
JLA Touch Commercial Tumble Dryers
Our JLA Touch dryers deliver fast drying times and help you save money on your energy bills.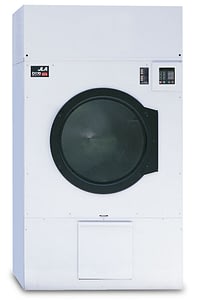 JLA D Heavy Duty Industrial Tumble Dryers
These heavy duty dryers have been designed and built for industrial use.
Total Care gives you brand-new equipment with no upfront cost and round-the-clock support.