Commercial fire risk assessments are vital in making sure risks are identified and quickly addressed, so you can rest easier knowing you've taken all the right safety measures to protect lives and property. But assessments aren't a one-and-done job – regular reviews are necessary to keep up with changes in the building, people, and hazards. 
If you're wondering how often a fire risk assessment should be reviewed, this quick guide should help.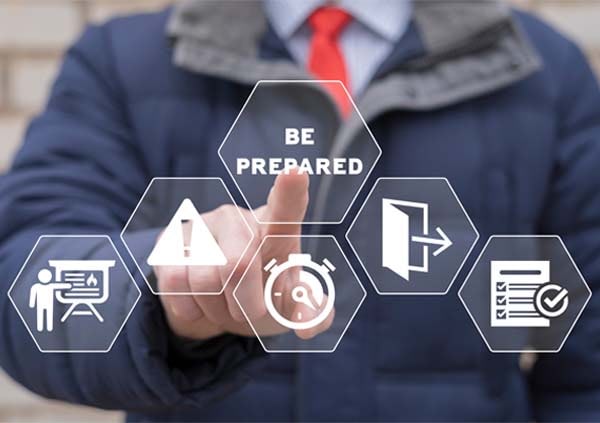 Staying in line with UK legislation
Here in the UK, the Regulatory Reform (Fire Safety) Order 2005 (RRO) covers the legal requirements for fire safety in non-domestic premises across England and Wales. Staying compliant with this legislation is essential – not only to keep occupants safe, but to meet your regulatory obligations. With this in mind, you'll need to arrange regular fire risk assessments with specialist fire safety experts like JLA.
How regular is regular enough?
While the RRO doesn't actually provide a definitive timeframe for fire risk assessment reviews, it does stress that they should happen regularly. In general, we recommend you review your fire risk assessment every year. However, you'll likely to need to update the assessment sooner if:
• You've made significant changes to the building (think extensions, building works, or a change in purpose)
• There's been a fire or an accident (you'll need to evaluate the effectiveness of existing fire safety measures, and spot gaps or deficiencies that need to be addressed)
• You've made changes to your team (so you can account for those with special requirements, such as young or disabled individuals, and make sure your plans meet their needs)
• There are new hazards present (e.g., you've introduced flammable substances, or made changes to your processes).
How soon should you take any remedial action?
Acting on the recommendations of a fire risk assessment is essential – but it doesn't have to be daunting. Fire safety specialists like JLA can help you develop and implement a comprehensive plan based on any findings, which might include everything from installing passive/fire doors and detection systems, to improving lighting and signage, or helping to train up your staff.
If you'd like to know more about the ways we can support you with ongoing fire risk assessment reviews, speak to one of our fire safety experts today.