A fire risk assessment helps to find potential fire hazards, understand the vulnerabilities of your building, and take protective measures to improve everyone's safety. 
A 5-step fire risk assessment is also the foundation for a broader fire safety plan, which might include fire detection and suppression systems, safety procedures, and fire training. 
As a legal requirement, it's there to save lives, minimise damage, and safeguard your assets.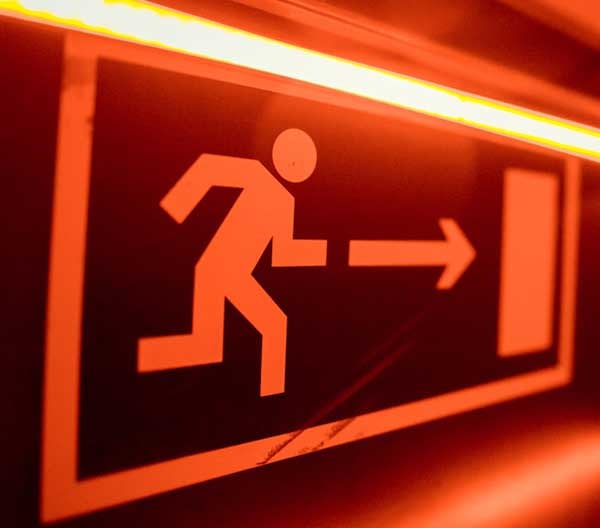 The fire risk assessment template
Most fire risk assessments involve five defined steps that help you identify hazards and respond with a robust fire safety plan. Whether you run a school or a hospital, a shop or a care home, a fire safety specialist will follow these steps to help make your premises safe.
Step 1: Identify fire hazards
The first step of a fire risk assessment involves checking for and identifying potential fire hazards at your premises. These might include sources of ignition (open flames, electrical equipment, hot surfaces), combustible materials (fuels, chemicals, waste, paper or textiles), or sources of oxygen (air conditioning systems, medical, natural ventilation or commercial oxygen supplies).
Step 2: Identify people at risk
The next step of your fire risk assessment is to work out who's most likely to be on your premises if a fire breaks out. As safety is paramount, special attention will be given to:

• People who might be asleep on the premises like hotels
• Large groups of people on site
• People exposed to a specific fire risk or hazard, such as kitchen staff or people handling chemicals
• People with impaired sight, hearing, mobility or any other disability
• People working alone or in remote or isolated areas (e.g., roof spaces or store rooms)
• Vulnerable people like children, babies or elderly people
• External contractors, visitors, customers, agency and temporary staff
Step 3: Evaluate, remove and reduce risks
From here, each hazard will be evaluated on a scale of low, medium and high risk. At this point, you'll also receive recommendations on how to minimise any present hazards and protect your people and assets. This might include:
• Replacing highly flammable materials with less flammable ones, and reducing volumes of flammable stock on site
• Maintaining fire doors and emergency exits
• Working to reduce evacuation times and escape route lengths, while adding additional escapes if required
• Enhancing and increasing fire signage and emergency lighting
• Installing active firefighting systems such as sprinklers and AOVs
• Improving fire safety training and awareness
Step 4: Record findings and create your emergency plan
The findings of a fire risk assessment must be recorded and implemented including the hazards, who may be harmed and measures taken to control the risk along with who implements and measures and a time scale.
A bespoke emergency plan will outline everything building occupants should do in the event of a fire. The plan will include evacuation procedures, designated assembly points, emergency communication methods, staff roles and responsibilities, and any other relevant details specific to your premises.
Step 5: Review and update
By law, your fire risk assessment must be reviewed and updated regularly, particularly if there's been a significant change to the building, such as major works or renovations, or changes to the people who use the property each day.
With a hundred years of combined commercial fire safety expertise, JLA is well placed to handle annual fire risk assessments and help you navigate fire safety regulations. To discuss your needs, simply get in touch.